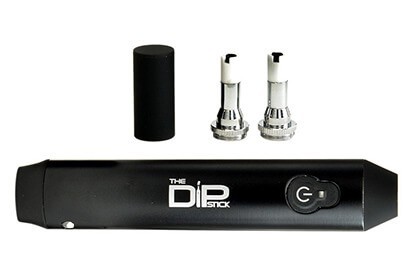 If you are bored with your everyday dab vaporizer and are looking for a unique new way to vape, look no further than the DipStick. This vaporizer pen is an innovative way to enjoy your favorite concentrates so they are more powerful and flavorful than ever before. Read on to see a review of this incredible portable vaporizer.
Pros
Just dip and go
Mess free
Incredible vapor quality
Portable and ergonomic
Takes less than a minute to prepare
Cons
Short battery life
Price may be unattractive to most
Reviewed
Rating:

8.2

/

10

by VaporPlants
To purchase a similar model, click below:


Use coupon code 'VPR' to save 10% OFF
In-Depth of DipStick Vaporizer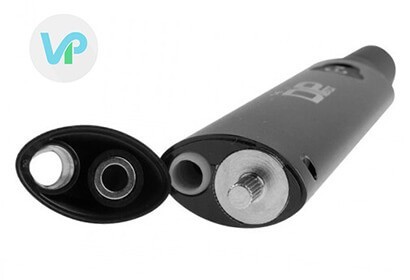 - Price - The DipStick rings in at a hefty $199, which can be considered a bit high for a dab pen. Still, it is innovative and unlike any other sort of dab pen vaporizer on the market today, making DipStick almost worth the price--especially considering its high level of convenience!
- Vapor Quality - The vapor quality of this unit is terrific. This vaporizer for wax produces consistent and fulfilling clouds that are absolutely massive. Since you are dipping the pen vape into the concentrate, you are getting a fresh, flavorful hit each and every time, and one that generates those lung filling draws that you crave.
- Guarantee - This model comes with an impressive 3-year warranty to guarantee your satisfaction with the purchase.
- Prep Time - Getting the DipStick ready to use takes less than a minute, and actually using the pen takes even less time. This makes for a great on the go vape for dabbing.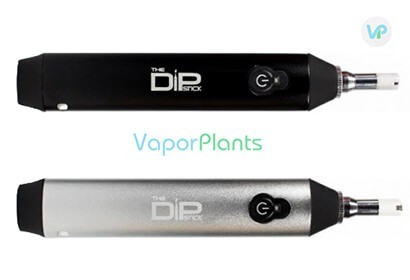 - Portability - The DipStick is compact enough that it fits well in your hand and certainly in your pocket. Mess free, you'll never have to worry about residue sticking to the inside of your pockets, thanks to its protective cap.
- Ease of Use - Perhaps one of the easiest wax pens to use, you just dip the tip of it into your concentrates and go. That's all! When you're done, pop the cap back onto it for easy portability and a mess-free experience. With the DipStick Vape, you don't have to worry about packing the vape every few minutes, and there is no longer a need to carry around dabbers covered in sticky resins.
- Heating and Temperature Regulators - The DipStick features a nickel-plated chrome coil and it features a 10-second auto shut-off time.
- Power Supply - Fueling this DipStick are two ICR10440 batteries with a combined capacity of 320mAh. The voltage output from these batteries is 3.7 Volts. Due to its smaller capacity, it does tend to lose juice as the session goes on and gets a bit weaker.

All in all, if you are looking for a way to shake up your typical dabbing experience and try something completely and wonderfully new, look no further than the DipStick. This portable vape boasts a brand new way to dab on the go, without ever having to worry about the mess or clean up, and it is quick and simple to set up and to use. If you are an avid dabber, give this a shot and see all of the benefits for yourself!