The Dr Dabber Boost eRig made headlines by making it easier to dab concentrates and waxes. Now, Dr Dabber is ready to shake things up again with their Dr Dabber Boost eRig Mod. If you're not familiar with the Boost eRig, it is an attachment that includes three different interchangeable nails that you can use with any 510 thread battery to create your own dab vaporizer pen device. Read on to learn more about its benefits and drawbacks.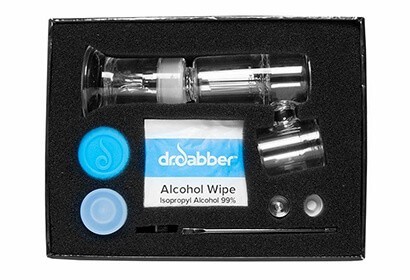 Pros:
Provides more potent benefits similar to dabbing
Water filtration provides good flavor and smoothness
More compact and easy to carry than a traditional e-nail
Multiple nails included for customizing the experience
Compatible with all 510 vape pen batteries
Cons:
Not quite as potent as dabbing
Can be difficult to load for beginners
Price is expensive compared to most units for wax
Glass is fragile and could get damaged
No warranty on most parts
In-Depth of Dr Dabber Boost eRig Mod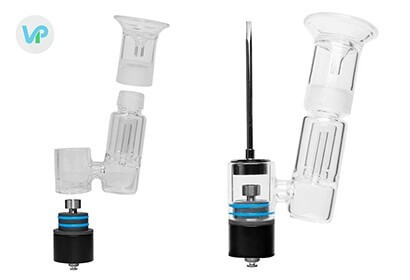 - Price - This model costs $110, making it more expensive than most vaporizers for wax, and to purchase a high quality battery to go with it, you'll need to pay even more. Although the price of this eRig is expensive, there isn't anything else like it on the market today, so for the right person, the Dr Dabber Boost is well worth the money.
- Vapor Quality - The Dr Dabber Boost gives you an experience that is more similar to dabbing with a traditional nail in terms of the potency of the vapor produced; however, because the wax vape pen battery is not as powerful as a traditional torch, it is not quite the same. You'll definitely notice more of the effects of the material than you will with a traditional wax pen, though. To give vapor great taste and smoothness, the rig has a glass water attachment built into its design.
- Guarantee - Unfortunately, the Boost eRig Mod does not come with a warranty. Dr Dabber only warranties batteries and chargers, which are not included. You'll need to handle the rig carefully, as the glass could break.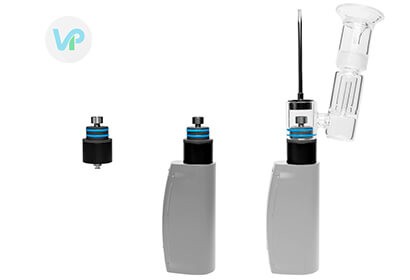 - Prep Time - It may be a little complicated for a beginner to use, as dabbing onto a nail is a bit more challenging than loading a waxy oil vaporizer pen; however, once you master it, you'll be able to load the unit easily. The portable vaporizer nail gets hot very fast and begins producing vapor quickly.
- Portability - Provided that you take steps to protect the glass, the Dr Dabber Boost eRig attached to a battery is every bit as easy to carry as a wax vaporizer pen. The glass attachment does make the unit more conspicuous than the average vaporizer pen, as it's clear you're not using an e-cigarette when you inhale.
- Ease of Use - The Boost eNail is simple to use once everything is set up. You'll simply need to push the button on your battery to heat up the nail and then draw through the top.
- Heating and Temperature Regulators - With the Dr Dabber Boost, heat is controlled by the battery. You can use a variable voltage battery to get the ability to customize the heating level.
If you're a true wax enthusiast who wants to be able to dab, but still enjoy the convenience of a vaporizer for wax, the Dr Dabber Boost eRig Mod is the perfect compromise. While its price point might make it out of reach for beginners, experienced enthusiasts will agree that it can outperform the best vape pen for wax and is well worth the investment.