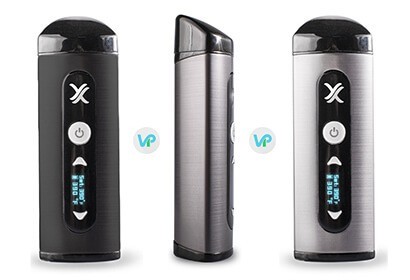 If you have been hunting for a super compact portable vaporizer with a long-lasting battery, look no further than the Exxus Mini Vape. This dry herb vaporizer is ultra-sleek and compact, very easy to use, features a versatile temperature range of 320 to 410 degrees Fahrenheit, and heats up in just 30 seconds.
Pros:
Ultra-portable and discreet
Long battery life
2 year warranty
Short prep time
Great vapor quality
Reasonably Priced
Large temperature range
Cons:
30 seconds heat up time
Small loading chamber
Basics of Exxus Mini Vaporizer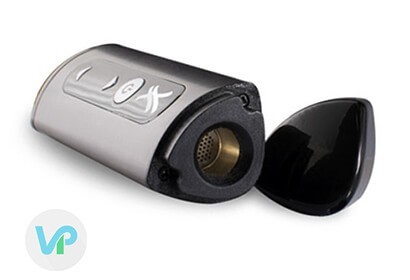 - Price - The Exxus Mini is sold at a competitively low price of $129. This is comparable to some of the best vapes on the market, which don't have its great portability.
- Vapor Quality - The vapor quality is pretty great, producing potent pulls and decent clouds. It only packs around 6-7 draws in the small chamber, but each of those draws are going to be high quality ones so you can relish the taste and potency of your material.
- Guarantee - The Exxus Mini comes with a 2-year warranty so that you can be sure you are satisfied with the dry vaporizer long term.
- Prep Time - It takes no time to load. Simply remove the mouthpiece found at the top of your vape and place your herb into the chamber. Be sure that you don't over-pack it with material so that your dry herb vapes evenly. Then, all you have to do is place your mouthpiece back onto your vape and fire it up. There is a short 30 second heat up time before you are ready to go.
- Portability - As it is currently the smallest vape on market, you can bring it anywhere and easily hide it in your palm. Truly, it looks like a deodorant container, which is great for discretion.
- Ease of Use - The Exxus Mini is very simple to hold, to load, and to draw from! To turn it on, just do the standard 5-click method.
- Heating and Temperature Regulators - The device has a 30-seconds heat-up time with a temp range of 320°F – 410°F. It heats up perfectly and evenly every time to ensure that your herbs are heated properly and efficiently. The anodized heating chamber means it functions much like a convection vape. You control the temperature with the buttons on its face.
- Power Supply - At full charge, you can have 2 hours of vaping time with continuous use. If you hit it about once a day, your battery could even last up to two weeks! When you need to charge it, use the handy, universal USB charging cord that comes included and plug it into the bottom of the vape.
Measuring 1 inch wide by 4 inches tall, you can take Exxus Mini virtually anywhere. It features temperatures between 320F - 410F and an OLED display that shows the temperature you are running at, as well as the battery life remaining. The dry herb vaporizer produces consistent and flavorful vapor for such a small device, and it is powered by a fantastic battery, capable of lasting up to 2 hours of continuous usage. It has a sleek and stylish design that looks as good as it vapes and it takes no time at all to load and to heat. Due to its ultra-compact size and shape, its long battery life, and its incredible ease of use. With its short prep time, diverse temperature settings, and incredible vapor quality, this can easily become your next favorite all day vape.
How to Load and Use the Exxus Mini: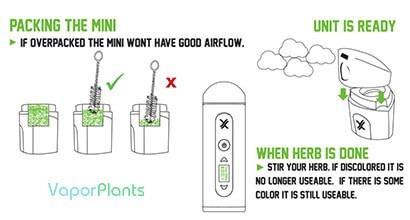 Grind your dry herbs finely
Remove the mouthpiece at the top of the vape
Fill chamber with herbs
Pack it down lightly, but not too tightly, using the loading tool
Place the mouthpiece back onto the unit
Press the power button 5 times in succession to power on
Choose your temperature
Wait 30 seconds for it to heat up
Inhale and enjoy!
Related: To see more portable vaporizer reviews, click here