The iolite Wispr 2 is the second generation of the model, which is a conduction style dry herb vaporizer, that uses a single optimized temperature to provide the best tasting flavor. Small and box shaped, it fits nicely in the hand and can be dropped into the pocket for safe traveling--and it runs on butane. This review covers the current second generation iolite Wispr, as well as the 1st generation, see below.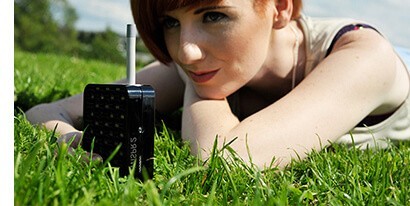 Pros of the iolite Wispr 2:
Durable
Fast heat up time
Butane powered; no batteries needed
2 year warranty
Good taste
One optimized heat setting
Cons of the iolite Wispr 2:
Not as compact as some other models
Iolite Wispr 2 Reviewed
Rating:

9

/

10

by VaporPlants
To purchase a similar model, click below:


Use coupon code 'VPR' to save 10% OFF
Breakdown of iolite Wispr 2
| | | |
| --- | --- | --- |
| | ioLite Wispr 2 | ioLite Wispr (1st Generation) |
| Price | $170.00 | $170.00 |
| Materials Type | Dry herb | Dry herb |
| Heating Style | Conduction (Butane) | Conduction (Butane) |
| Oven Material | Stainless steel | Flameless gas catalytic conversion heating  |
| Vapor Path | Silicone | Spacecraft plastic |
| Bluetooth / APP | No | No |
| Heat-up Time | 30 seconds | 60 seconds |
| Easy to Load? | Yes | Yes |
| Draw Resistance | Low | Low |
| Vapor Production | Moderate | Moderate |
| Vapor Smoothness | Moderate | Moderate |
| Flavor / Taste | Moderate | Moderate |
| Odor Level | Medium | Low |
| Precise Temp Adjust / Temp Range | 410 degrees Fahrenheit | Up to 374 degrees Fahrenheit |
| Vape While Charging | NA | NA |
| Warranty | 2 years | 2 years |
The iolite Wispr 2 in Depth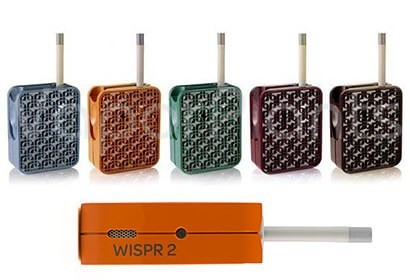 - Price - It goes for $170, which is a moderate price for dry herb vaporizers.
- Vapor Quality - The vapor quality of the iolite Wispr 2 is decent. While it does not produce massive clouds, the flavor is above average and so is the smoothness of the vapor. It does the job, though, with minimal odor left behind.
- Guarantee - The iolite Wispr 2 comes with a 2 year guarantee which is a bit longer than a lot of other dry herb vaporizers tend to offer.
- Prep Time - The iolite Wispr 2 is ready to go in only 30 seconds. It uses butane to heat up to its optimized temperature.
- Portability - Perhaps the one drawback regarding the iolite Wispr 2 is that it is not so compact. It can fit in the hand and is definitely portable, but if you are looking for discretion and stealthiness, this box-shaped device might not be for you. That said, it is lightweight and easy to carry around.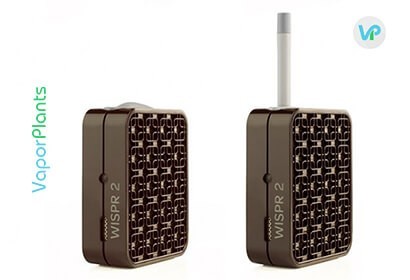 - Ease of Use - Packing the chamber of the iolite Wispr 2 is simple, and when you're ready to use it, simply engage the butane that will heat the element enough to vaporize the material.
- Heating and Temperature Regulators - The iolite Wispr 2 uses a stainless steel heating element. It only has one fixed temperature, approximately 410 degrees Fahrenheit.
- Power Supply - Unique, the iolite Wispr 2 uses butane instead of an AC cord or batteries in order to run the device, meaning you will never have to worry about it dying on you in the middle of a session.
The iolite Wispr 2 is a truly unique vaporizer that any collector needs to own. It is different from other vapes due to its butane heating element, but that is what makes it a true novelty. While it may not be the best vaporizer for compact portable vaping, it would make a great at home vaporizer for those who enjoy a unique vaping experience.
How it Works
The Wispr 2 has a butane valve that allows for the butane to fill  the bottom of the device. Shake the butane and insert the nozzle into the valve, then firmly push the can up in the unit and hold it for two seconds. Then, repeat the process and check the gauge by holding the device up to the light until it is filled. Press the button to start heating, and watch for the orange heating light to turn on. The heating chamber is attached directly to the mouthpiece, so pack it and pop the mouthpiece on to get going.
ioLite WISPR 1st Version Review: Pros & Cons
The first generation of the WISPR was introduced to the market in 2011, and it was a portable vape for dry herbs, which is unique in the same way that it uses butane as its energy source as opposed to batteries or electricity, creating vapor more quickly and efficiently than most others. One of a kind, the first and second generation WISPR is a great way to vape your herbs on the go. From here on, this review will cover the previous generation of this small vaporizer.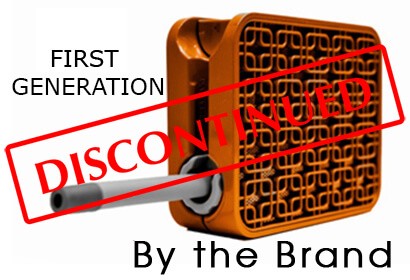 Pros:
Unique butane design
Heats to the correct temperature in under a minute
Simple to load
Generous two-year warranty
Great vapor quality
Portable
Cons:
Butane must be refilled every once in a while
Higher price than some other portable vaporizers
The WISPR First Generation in Depth
- Price - The WISPR retails for $168.99, which is a higher price than most other portable dry herb vaporizers. That said, because of its unique design both inwardly and outwardly, it may be worth the price to have it in your collection.
- Vapor Quality - The vapor that is produced by the WISPR is heated to the perfect temperature every time in order to generate high quality vapor that is flavorful and aromatic and produces nicely sized clouds.
- Guarantee - The WISPR carries a 2-year warranty, which is a bit longer than most other vaporizer companies offer.
- Prep Time - The WISPR has a 60 second heat up time, making it a bit longer than some other vapes on the market.
- Portability - This small and lightweight vaporizer is able to fit in your pocket thanks to its boxy design and its mouthpiece's ability to fold down. It fits relatively well in the hand and makes vaping in public simple without fear of drawing attention to yourself.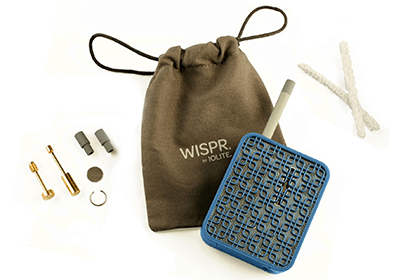 - Ease of Use - The WISPR requires a bit more preparation, as one must fill the butane tank up once in a while, but it is simple to load outside of that.
- Heating and Temperature Regulators - The WISPR takes advantage of a butane tank instead of using flames, batteries, cords, or wires. The only thing that reaches the dry herb is the butane, so it still vaporizes and will not combust.
- Power Supply - The butane inside of the WISPR creates a catalytic effect between the butane and the oxygen in order to heat up, and it comes with a precise, bi-metal thermostat to ensure it reaches the correct temperature of 374 degrees Fahrenheit.
The WISPR delivers a unique vaping experience, the likes of which the market has not seen in quite some time, its butane-fueled vaporization process does not rely upon cords, wires, electricity, or batteries. It heats up in only a minute and provides powerful, robust, and flavorful vapor. This vape is for those who want to think outside of the box, both in looks and in functionality. Make sure to read more relative and informative vaporizer reviews.