KandyPens is known for making very high quality pen vaporizers, and every time they release a new vape pen, it always creates a buzz. The latest innovation in their collection is the KandyPens Gravity, made for solid waxy concentrates for medicinal purposes or legal recreational enjoyment. There is a lot to love about the wax pen, read on to learn more about its features.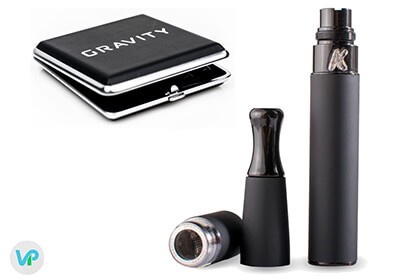 Pros
Excellent vapor quality
2 atomizers to choose from for mixing things up
Flexible heat settings
Does not clog
Very discreet finish
Economical price
Extra long battery life
Cons
Some beginners may not be sure what to do with two atomizers
Needs to be primed

In-Depth of KandyPens Gravity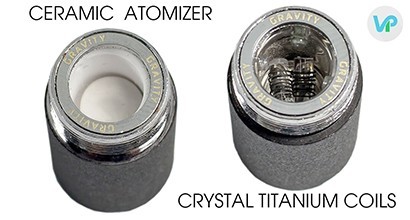 - Price - Selling for around $60 here at VaporPlants.com, the KandyPens Gravity is a low to mid-priced unit. You can find a few wax pen vaporizers that are less expensive, but you won't find a cheaper one that can outperform it.
- Vapor Quality - With the KandyPens Gravity, you actually get two atomizers, giving you the flexibility to vape the way that you prefer. The coil-less ceramic disc atomizer is the one to choose if you're most concerned about getting smooth vapor, while the dual quartz rod ceramic atomizer is ideal for experiencing all of the subtle flavors of your concentrate and getting big clouds. Both atomizers provide exceptional vapor quality.
- Guarantee - The KandyPens Gravity comes with a 1-year warranty, which is about average for a pen-style vaporizer for wax.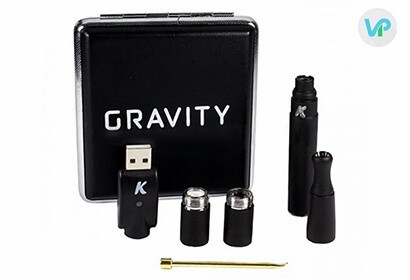 - Prep Time - With the KandyPens Gravity, loading is very easy. If you want to get vapor flowing almost immediately, it's important to prime the vape, holding down the button for a couple of seconds after loading it with your concentrate. The extra step isn't difficult and makes a big difference in how quickly the pen vaporizer begins to work.
- Portability - Compact in size, the KandyPens Gravity has a sandblasted black finish that makes it very discreet. The portable vaporizer looks almost identical to an electronic cigarette, so no one will suspect you're using concentrates when they see you taking a draw.
- Power Supply - The battery on the KandyPens Gravity Vaporizer Pen lasts for about 100 draws with the coil-less atomizer and 75 draws with the double coil. That is a lot longer than the battery life on most wax pen vaporizers.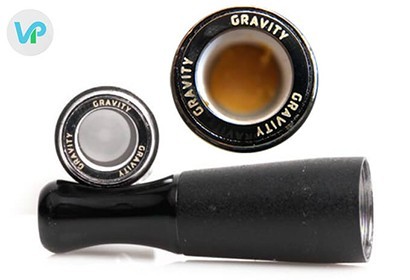 - Ease of Use - An advanced air flow system with a ventilation chamber allows vapor to flow freely through the KandyPens Gravity. The dab vaporizer does not get clogged the way that some other wax pens do, and there is no resistance to get in the way of the experience. The one-button design is simple to use; however, beginners might be a little overwhelmed at first by having two atomizers to choose from rather than just one.
- Heating and Temperature Regulators - With the KandyPens Gravity, you get maximum flexibility to customize your vaping experience. The portable wax vaporizer has four temperature settings to choose from. Performance tends to be the best on the lowest two settings, but you won't have to worry about combustion even if you use the pen on the highest setting.
The drawbacks of the KandyPens Gravity really are minimal and do not get in the way of enjoying the experience. If you use solid concentrates, this wax pen will give you an excellent experience with every use. You can purchase this vaporizer pen here at VaporPlants.com on the product page, or feel free to contact us with any questions that you still have after reading this vaporizer review.