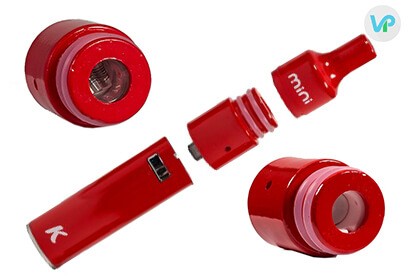 KandyPens has done it yet again with their latest vaporizer! This sub-ohm vape is not only a high-performance machine, it is fashionable and ergonomic as well. Featuring a deep ceramic chamber that is compatible with wax and oils, the KandyPens Mini boasts three temperature control settings, and their advanced SloBurn technology that prohibits combustion and delivers unmatched aroma and flavor with every hit.
Pros
Sub-Ohm function delivers incredible power and big clouds
Micro USB pass-through technology lets you vape while you charge the battery
Quick access to heating element for cleaning/refilling
Amazing airflow; no draw resistance
Easy to maintain and clean
Lifetime guarantee on the battery
Cons
In-Depth of KandyPens Mini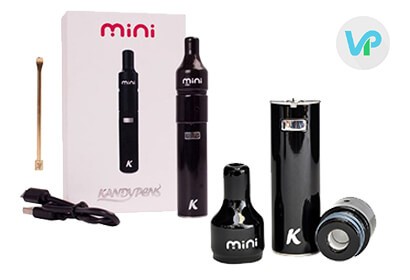 - Price - At $134.95, this dab vaporizer pen adheres to the same high quality standards as their other vaporizers. Known for their durability, reliability, style, and performance, the price of the KandyPens Mini is more than worth it.
- Vapor Quality - The ceramic donut chamber featured in the Kandy Pens Mini allows for unmatched vapor production. It generates clouds that are thick, tasty, and aromatic, all while retaining potency throughout each and every hit.
- Guarantee - There is a lifetime warranty on the 950mAh Lithium-Ion battery included with the Mini.
- Prep Time - The KandyPens Mini is extremely easy to use. To access your heating chamber to fill it or check its contents, you just have to pop it open much like you would an RDA on an ecig instead of unscrewing it and screwing it back on. Put your material in, give it a few seconds to warm up and you're good to go!
- Portability - While it is comfortable to hold in your hand, at 4.45 inches, this wax pen still fits easily in the pocket and can be taken with you wherever you go.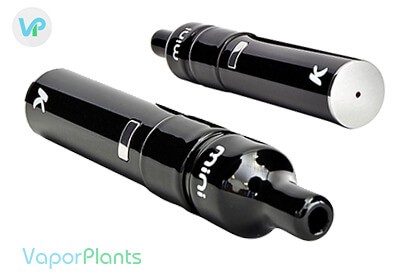 - Ease of Use - The KandyPens Minihas one button that both turns it on and off and sets the temperature. Coupled with its Elevated Airflow System that delivers no draw resistance at all, battery pass-through, and leakproof design, the KandyPens Mini is about as simple to use as it can get.
- Heating and Temperature Regulators - It features three preset temperatures that you can cycle through by clicking the activation button a set number of times. Though it uses conduction heating, it boasts a feature that eliminates the fear of combustion.
- Power Supply - This vape features a 950mAh Lithium-Ion Battery that is capable of pass-through vaping. This means you can hit your portable vaporizer pen while it is still charging for ultra convenient use.
While it is standard for high-quality KandyPens to be somewhat costly, it is only because they are so powerful and reliable, so the price is absolutely worth it. Still, those on a budget might consider this a drawback.