The Kind Pen Status is another great design coming your way from KindPen. This dry herb vaporizer comes complete with an array of features that are typically only reserved for high-end, expensive portable vaporizers. It is quick to turn on, efficient to use and maintain, and produces exceptional vapor quality. The Status is a full convection vaporizer with temperatures ranging between 350 to 430 degrees Fahrenheit. With its memory feature, it will heat to the perfect temp in no time at all and its battery can last for 3-4 hours of constant use. Read on to see a full review of the Kind Pen Status Vape.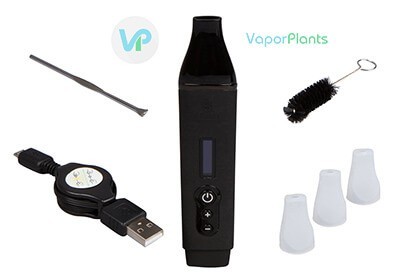 Pros:
Convection heating - no combustion ever
Grab and go simplicity
Low, competitive price
Ceramic chamber
Precise temperature regulation
Lifetime warranty
Long-lasting battery
Portability
Cons:
Silicone mouthpiece may dilute flavor
In-Depth of the Kind Pen Status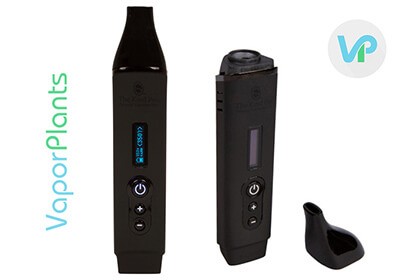 - Price - The KindPen Status retails for a low, low price of $119. This is an absolute bargain. Most vaporizers that include the features below are costly, sometimes upwards of $200, but that's not the case with the KindPen.
- Vapor Quality - As the KindPen Status uses a zero-combustion convection heating system, there is no risk of burning or charring your ground material. It features a ceramic chamber that can hold up to 0.5 grams of dry herbs. This ceramic atomizer is perfect for dry herb vapes, as its even heating properties ensure that the entire surface of material will heat up, and not just the outer ring.
- Guarantee - This portable vape comes with a lifetime warranty.
- Prep Time - There is essentially no prep time involved in the heating of this herb vaporizer. All you have to do is remove the mouthpiece, fill the chamber with finely ground herbs, turn the vape on with the 5-button-click method, and then choose your temperature. Then, you are all ready to go.
- Portability - Impressive for its tiny stature, this vape can be almost completely covered up in your hand while out and about, making it one of the more discreet units around today. It fits well in a pocket too, and is easy to take anywhere.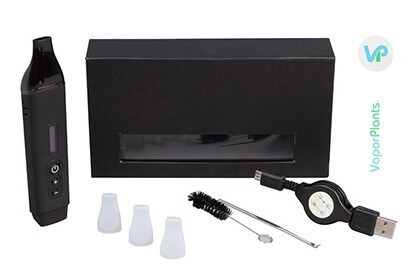 - Ease of Use - The Kind Pen Status does not require too much maintenance or cleaning, and its digital OLED display makes it simple to see the remaining battery life as well as easy to set the temperature. Loading it is a breeze, and it turns on with the standard 5 clicks of a button.
- Heating and Temperature Regulators - The ceramic chamber is able to reach temperatures ranging anywhere from 350 to 430 degrees Fahrenheit, and you can choose your desired temperature right down to the degree. It has a smart memory feature so that you can choose your favorite heat level and your vape will remember that setting, further reducing the limited prep time. 
- Power Supply - The KindPen Status features a powerful battery that is capable of lasting for 3-4 hours. After 5 minutes of use, it will engage the safety shut off.
All in all, this incredibly inexpensive dry herb pen vape does way more than its price range suggests. With its capability of complete temperature control down to the degree, its convection-based heating, the incredible battery life, and the ultra compact nature of the KindPen Status vape, this is truly one for the record books. You'd be missing out and spending a lot more money on others of similar caliber by passing over this vape.