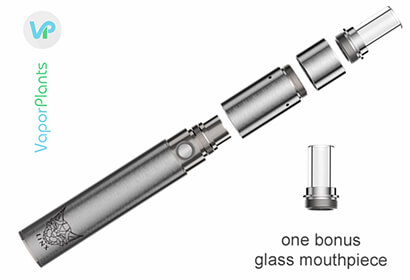 You are going to get exactly what you want with this ultra-portable conduction vaporizer. The Linx Hypnos Zero comes in at just over 4 inches but delivers power as if it were much larger. Read on to see our full review of Linx Hypnos Zero. (Make sure to scroll down to see our review of the older model: the Linx Hypnos)
Pros:
Incredible flavor and smoothness
Efficient vape that doesn't clog
Long battery life
Compact, compact design
2-hour recharge, all day charge
Cons:
Low vapor production
1-year warranty
| | | |
| --- | --- | --- |
| | Hypnos (Discontinued by the brand) | Hypnos Zero (Current New Model) |
| Price | $75 | $80 |
| Materials Type | Concentrates | Concentrates |
| Heating Style | Conduction | Conduction |
| Oven Material | Ceramic and Titanium | Ceramic |
| Vapor Path | Glass | Glass |
| Removable Battery | Yes | Yes |
| Battery Life (Usage time) | 60 heat cycles | 70 heat cycles |
| Charger | USB | USB |
| Charge time | 1-2 Hours | 1-2 Hours |
| Bluetooth / APP | No | No |
| Heat-up Time | 2-5 Seconds | 2-5 Seconds |
| Easy to Load? | Yes | Yes |
| Draw Resistance | Low | Low |
| Vapor Production | Great | Great |
| Vapor Smoothness | Great | Excellent |
| Flavor / Taste | Moderate | Excellent |
| Odor Level | Low | Low |
| Precise Temp Adjust / Temp Range | 4 Set Temperatures: Lo, Med, Med-Hi, Hi | 4 Set Temperatures: Lo, Med, Med-Hi, Hi |
| Vape While Charging | No | No |
| Warranty | 1 year | 1 year |
Hypnos Zero vs. Hypnos Original
Both the Lynx Hypnos and the Lynx Hypnos Zero are ultra slim and compact and feature ceramic heating elements. While both do have 4 temperature settings, the Hypnos features settings that are very low, while the Hypnos Zero has a wide range of settings. The Hypnos is more efficient at preserving your waxes than the Hypnos Zero, but both do feature a 510 threaded battery supported by USB charging that only takes 2 hours.
In-Depth of Linx Hypnos Zero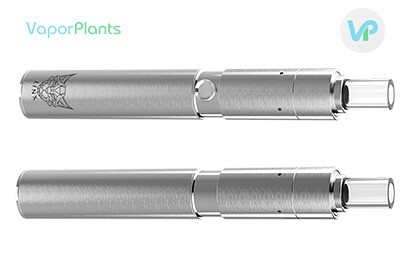 - Price - The Hypnos Zero retails at a reasonable price of $79.
- Vapor Quality - While the clouds aren't extra dense and huge, they will come out tasting better than even a dual quartz atomizer might produce. The heating element is ceramic, which not only helps the flavor but assists in the even heating of concentrates, too. This handheld vaporizer for wax also has a glass mouthpiece that won't dilute the flavor of your concentrates. It produces a very smooth vapor that won't scratch at your throat.
- Guarantee - The Hypnos Zero comes with a 1-year warranty, which is a bit shorter than some of the other vapes on the market.
- Prep Time - The Linx Hypnos Zero doesn't take too long to heat up, and loading the wax vape is a breeze, thanks to its 510 threading which makes it easy to unscrew from the battery to load.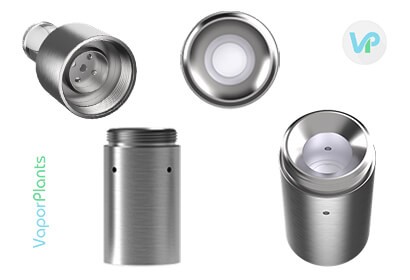 - Portability - The Linx Hypnos Zero pen vaporizer for dabbing is really small and compact in size. This vape is very slender and it comes in at around 4 inches so it won't weigh your pockets down, making it excellent for on the go vaping!
- Ease of Use - Aside from being so simple to load, the Hypnos Zero comes with 4 air holes that make it not only easier to inhale, but also help prevent the oils and waxes from clogging the dab pen.
- Heating and Temperature Regulators - This vape features a ceramic coil and comes with four heat settings: blue, or low; green, or medium-low; yellow, or medium-high; and red, or high.
- Power Supply - The Linx Hypnos Zero portable dab pen vaporizer features a 510 threaded, eGo style battery. It can easily last an entire day on one charge. When the battery is depleted, it recharges in only 2 hours using the USB port charger.
Overall, this is a great vape to use, thanks to its super compact size. It's simple to load on the go and comes with a USB charger so it can be charged anywhere. Its heat settings are simple to cycle through and its ceramic heating element gets the perfect spread of heat to deliver exceptional taste. If you are seeking portability, consider the Linx Hypnos Zero.
Linx Hypnos Original (Discontinued) Review: Pros & Cons
The Linx Hypnos was definitely a model to consider. This vaporizer pen had a number of benefits and a few drawbacks.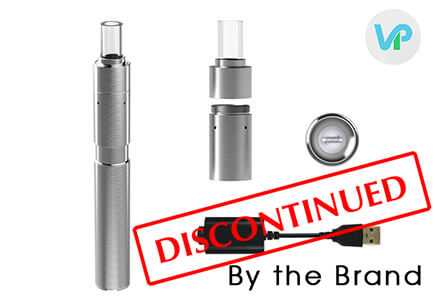 Pros
Made from durable stainless steel
Impurity-free glass mouthpiece and all top grade air path
Very pleasing smoothness, taste, and potency
Easy operation
Little to no resistance
Highly efficient
Incredibly small
Cons
Smaller capacity than other vape pens
Vapor clouds are smaller in size unless you take very big draws
No manual locking feature; only locks with auto shutoff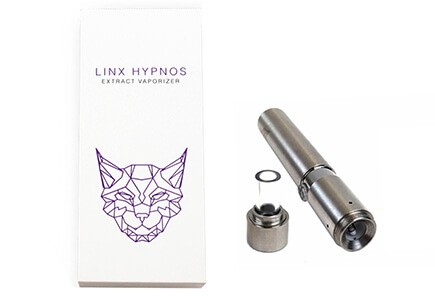 - Price - the Linx Hypnos Pen sells for around $75, making it a mid-range vape pen in terms of price. When compared to other units that are similarly priced, though, it performs much better, rivaling the performance of vape pens that cost well over $100.
- Vapor Quality - it is truly one of the best vape pen options out there when you consider vapor quality. The entire air path is made out of medical grade materials, which keeps impurities out of the vapor to give you very flavorful, pure vapor each time you vape. The ceramic heating rod and titanium coil provide low level heating, though, so the clouds from the waxy oil pen are often smaller than what's possible with some other devices for waxes.
- Guarantee - Linx offers a 1-year warranty on the wax vape pen. This is not as long as what you receive with some other vapes, but it's average for a unit of this price.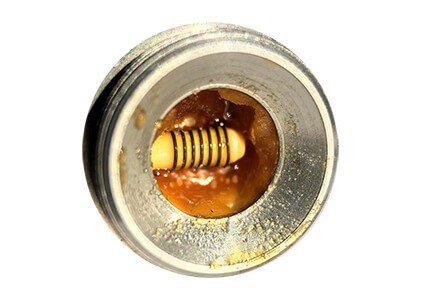 - Prep Time - the Linx Hypnos is very simple to load, but you do need to be careful not to fill the heating chamber more than 80 percent full in order to get optimal performance. It doesn't take long at all for the vaporizer to reach working temperature.
- Portability - one of the smallest vape pens for wax on the market, the Linx Hypnos is very easy to carry. It's ultra discreet and perfect for those concerned about privacy. One small downside to the reduced size of this wax pen is that the heating chamber is smaller than that of other vapor pens; however, this wax vape pen is highly efficient, so your material will last a long time.
- Ease of Use - with four air holes inside of its heating chamber, the Linx Hypnos Pen provides steady air flow with very little resistance. As a result, it's very easy to use. There is only one button in the design to further simplify operation. One odd thing about the wax vape pen, though, is that there is no manual battery lock. The vaporizer pen will lock only if the automatic shutoff kicks in. There is no way for you to lock it yourself in order to prevent it from turning on in your pocket.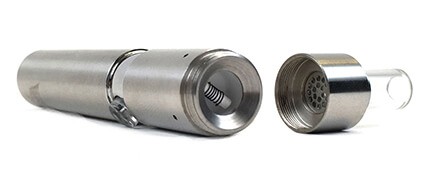 - Heating and Temperature Regulators - the Linx Hypnos has four temperature settings, all of which are intended for low heating to maximize the smoothness and flavor of vapor.
- Power Supply - powering the Linx Hypnos is a 650mAh rechargeable vape battery that has an average life span and charges at an average rate.
In conclusion, if you're looking for the best vaporizer pen for waxy concentrates, the Linx Hypnos Pen definitely is a model to consider. Just remember that you can only use this model for waxes and concentrated oils. You can learn more about the wax pen right here or contact us for answers to specific questions.