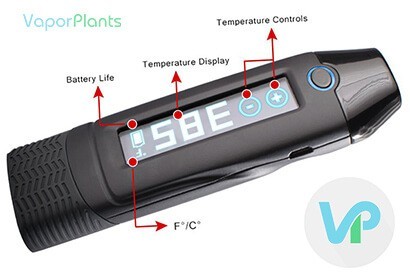 Unlike many other vaporizers you have seen before, the Loki Touch can handle both concentrates and dry herbs. What makes the Loki Touch truly unique is its touch screen interface. Gone are the days of obstructive buttons and annoying navigation. Say hello to the future of vaping.
Pros:
Compatible with both dry herbs & concentrates
Touch screen technology
Temperature control
440 degree temperature cap to prevent accidental combustion
Long lasting, powerful battery
Ceramic oven
Incredible portability
Cons:
Undetermined warranty period
Breadown of the Loki Touch
| | |
| --- | --- |
| Model: | Loki Touch |
| Price | $159 |
| Materials Type | Concentrates and Dry Herbs |
| Heating Style | Conduction |
| Oven Material | Ceramic |
| Vapor Path | N/A |
| Removable Battery | No |
| Battery life (Usage time) | 3 Hours, or 45 Minutes Straight |
| Charger | USB |
| Charge time | 4 Hours |
| Bluetooth / APP | No |
| Heat-up Time | 30 Seconds |
| Easy to load? | Yes |
| Draw Resistance | Low |
| Vapor Production | Excellent |
| Vapor Smoothness | Decent |
| Flavor / Taste | Excellent |
| Odor Level |  Low |
| Precise Temp Adjust / Temp Range | 440 Degree Fahrenheit Max |
| Vape While Charging | No |
| Warranty | 1 year warranty |
| Portability | Highly Portable |
In-Depth of the Loki Touch Vaporizer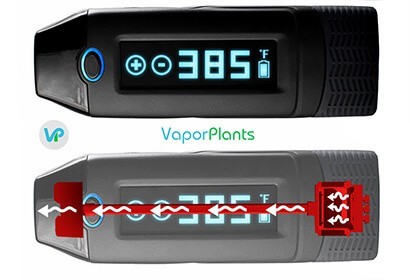 - Price - The Loki Touch retails for a price of $159, which, considering its features and ability to use two types of material, isn't bad at all and is rather competitive.
- Vapor Quality - The vapor quality of the Loki Touch is fantastic. Its ceramic chamber distributes heat evenly, so that you will never have to worry about or experience a bitter taste from accidentally combusting your herbs, even when you have it set to the maximum temperature. The ceramic chamber also provides better flavor than most other heating elements.
- Guarantee - The Loki Touch has a manufacturer's replacement warranty that is good for an unspecified amount of time.
- Prep Time - The Loki Touch takes a mere 30 seconds to warm up to your desired temperature.
- Portability - This handheld vaporizer measures a mere 5 inches by 1.5 inches, allowing it to easily fit inside your pocket or bag. It will also be nicely covered by the palm of your hand. Highly portable, its soft, sleek composition makes it comfortable to grip, as well.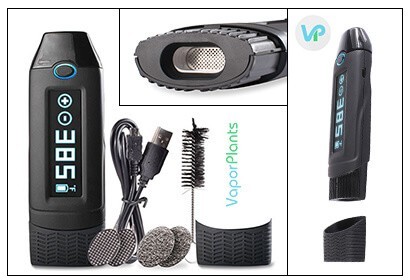 - Ease of Use - The Loki Touch features a one-of-a-kind touch screen. This touch screen technology allows for temperature control on its face and shows the set temperature on the same screen. This herbal vape features a silicone based heating cover that protects your hand from a potentially hot to the touch vape.
- Heating and Temperature Regulators - With a high temperature point of 440 degrees Fahrenheit, the Loki Touch prevents you from surpassing the vaporization point and inciting combustion by way of the ceramic oven. You can set and see the temperature on the touch screen.
- Power Supply - The Loki Touch has a battery that is absolutely exquisite. It has an estimated 3-hour battery life span and can run continuously for a 45-minute session. The Loki Touch also has a 5-second auto shut off time for your safety in the event that you have forgotten to turn off the unit after use. The battery itself is a single, high-drain Lithium-Ion battery with a rating of 1200mAh.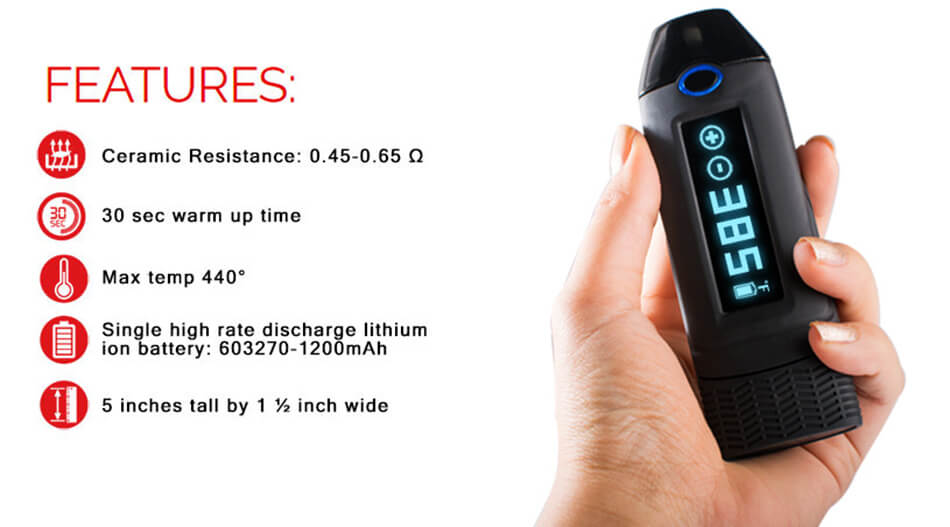 Overall, the Loki Touch is an exceptionally powerful little unit. It is capable of handling both concentrates and dry herbs, making it a convenient 2-in-1 that is ultra-compact and portable, allowing you to tote it anywhere. With its touch screen temperature control capabilities, it is unlike any other herb vape on the market.