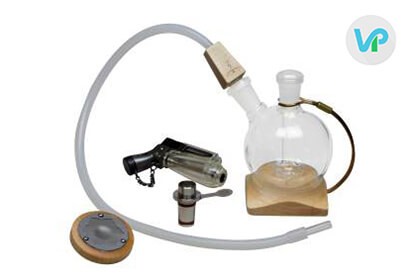 Portable units make it easy to enjoy dry herbs on the go, but dealing with rechargeable batteries can be a hassle. If you'll be out of the house for a long period of time, your model may run out of battery power, leaving you unable to vape. The Lotus Vaporizer was designed as a solution to this problem, and is a unique device that uses heat from the flame of a butane lighter instead of batteries. Read on for a full review of the Lotus.
Pros:
Good build quality
High quality lighter included
Vapor quality is very good when it is used properly
Ready for use in just 3 to 5 seconds
No battery to charge
Cons:
Takes a long time to master the technique
Flames can cause a fire hazard
More conspicuous than other models
Short warranty
Lotus Vaporizer Reviewed
Rating:

5

/

10

by VaporPlants
To purchase a similar model, click below:


Use coupon code 'VPR' to save 10% OFF
In-Depth of the Lotus Vaporizer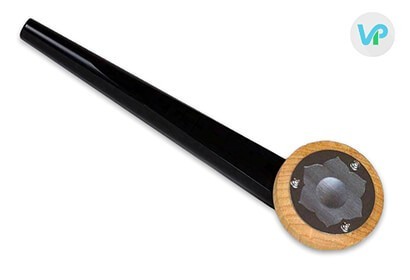 - Price - This is a very economical device, selling for around $150. This is much less expensive than the price of most portable vaporizer units that are capable of producing vapor of similar quality.
- Vapor Quality - With the Lotus, you can produce very high quality vapor. This unit uses convection heating, giving you a steady stream of flavorful, smooth vapor with high potency.
- Guarantee - The Lotus Vaporizer only has a 90-day guarantee, which is rather short for a portable model.
- Prep Time - To use the Lotus vape, you will need to grind your herbs very finely. Before vaping, you need to heat up the chamber for about 4 to 5 seconds. Then, you can begin to draw as it continues to heat and will instantly get large vapor clouds. This makes the unit very fast compared to other convection models.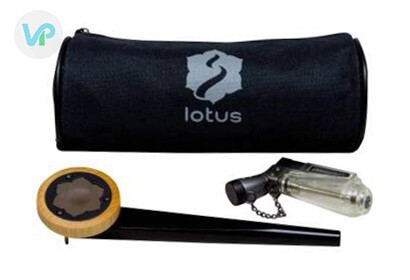 - Portability - it is small in size, so you can use it on the go; however, because it uses a torch(lighter), it is very conspicuous. No one will mistake the model for a simple electronic cigarette. Plus, you must use caution to prevent burns and accidental injury.
- Ease of Use - Compared to a battery-powered herbal vaporizer, the Lotus Vape is much more difficult to use. You will need to experiment with this model for dry herbs to get optimal results. If you don't heat up the herbs enough, you can end up with scant vapor production and material that isn't fully vaporized. Overheat your material, and it will burn rather than vaporize, which does not make it the best vaporizer choice.
- Heating - As previously mentioned, the Lotus has external heating, so there is no way to set the temperature. How hot your material gets will be determined by the height of the flame and the length of your draw.
- Power Supply - There is no power supply with the Lotus Vaporizer.

While the Lotus may be one of the best dry herb vaporizer options for those who don't want to pay a lot for a model and still want to enjoy good quality vapor, this model is really ideal for more advanced users. Even those who are experienced with vaping may waste or burn material with the first few uses. With repeated use, it is possible to master the vape technique. Most users will find this vaporizer best to use at home because of the flame.