The Pax Era is a portable e-cig whose brand, Pax Labs, is renowned for consistently creating the highest quality, top performing electronic hookah or eHookah. In particular itis sleek, stylish, and highly discreet, with its slender form measuring only 3 inches long. Unlike other vape pens where you must insert your own material, the Pax Era is a pre-filled concentrated oil or e-liquid that comes with insertable oil pods.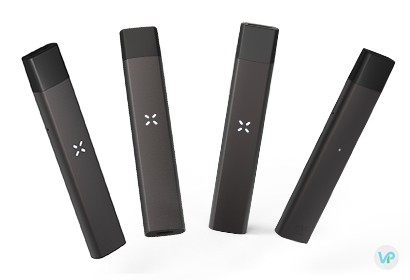 Pros:
Reduces the mess by using the prefilled oil pods instead
Compact 3 inch size makes for excellent portability and comfort in the hand
Dense, potent, and flavorful vapor
Convenient Pods
No warm-up time
A number of hand gestures to command the unit make this vape intuitive
Low price point
Stylish design
Very easy to fill and use
Cons:
Limited distribution. The necessary pods cannot be purchased online, and can only be bought at the current time in Colorado or California
Battery life is long, but it does not function for as long as some other models in its class do
- Price - The price of this e hookah is $59 on their site. For a Pax brand, this is an incredibly low and competitive price.
- Vapor Quality - As usual, the quality of the e-hookah is exceptional. Due to its two-wick system, the vapor is incredibly dense and flavorful. Giving this vape pen a slow pull will produce even thicker, richer vapor consisting of potent flavor profiles.
- Guarantee - The Era model comes complete with a 1 year warranty that gives you plenty of time to make sure such vaporizer is a good fit for you before the warranty expires.
- Prep Time - Loading the pre-filled Pax pods into the vape takes but a second or two, and since it turns on instantly with absolutely no wait time for it to warm up, you can begin using this e hookah pen immediately.
- Portability - Extremely discreet and portable, the Pax Era hookah vape only measures a compact 3 inches in length and therefore easily fits inside both the palm and the pocket, making it one of the best portable vapes.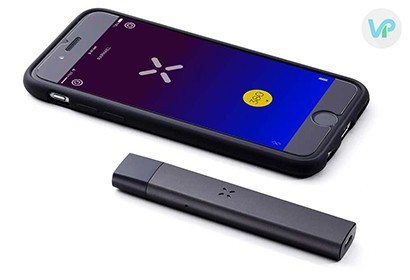 - Ease of Use - The Pax Era features a new SimpleClick design that makes it a literal snap to change out the pods with no mess. To do so, you must only pop out the pod. There are no liquids to deal with or threads to properly align--just snap and go.
The Pax Era also includes some programmed gestures it recognizes. For instance, tapping the pen vape against your hand turns it on or off, and the conduction vaporizer pen heats up when you lift the pod.
- Heating & Temperature Regulators - There are several temperature settings that the conduction style vaporizer holds with an indicator for all:
Medium-Low, which will show as two yellow LEDs
Medium-High, which will show as three orange LEDs
High, which will show as four red LEDs
To set the temperature, all you have to do is use the included smartphone app.

Over all, the Pax Era is an excellent choice for those who need a high quality oil vaporizer but want none of the mess that comes along with traditional ones. While they may be a bit difficult to obtain, the pre-filled pods make vaping concentrates easy and mess free, letting you simply pop in a pod and vape immediately with no warm-up time at all. With its great price and even better vapor quality, the Pax Era is a solid choice for those who love their concentrates.