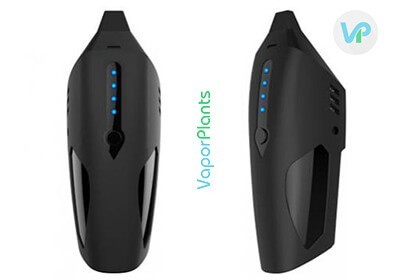 The Sutra S-Type Vaporizer delivers outstanding vapor quality normally only found in desktop vaporizers, but also gives you all of the freedom of a portable vape. It features a strong battery for long sessions on the go and an easy way to load the chamber. Given its 4 temperature settings and great ease of use, you'll want to check out the full review of the Sutra S-Type below.
Pros:
Incredibly powerful battery with pass-through technology
Great vapor quality (even with conduction heating)
4 temperature settings
2-year warranty
Cons:
Conduction heating technology
Larger than other average models
High price
Sutra S-Type is discontinued
Rating:

6.2

/

10

by VaporPlants
To purchase a similar model, click below:


Use coupon code 'VPR' to save 10% OFF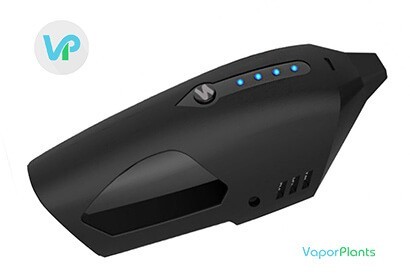 - Price - The S Type comes in at a price of $169, making it more than the average price of most dry herb vaporizers.
- Vapor Quality - The vapor produced from the Sutra S Vape resembles what you'd find when using a desktop vaporizer--dense, robust, and flavorful with huge clouds for all. This vaporizer delivers consistently high quality vapes every session.
- Guarantee - There is a 2-year warranty on the Sutra S herbal vape.
- Prep Time - This herb vape heats to your desired temperature in less than 30 seconds. For loading, the mouthpiece features a magnetic end that you just lean to either side to reveal the oven you fill with finely ground dry herbs.
- Portability - While the Sutra S Type is a bit bulky, it does fit well in the pocket and is certainly portable. It has a long battery life that lets you vape for a long time while out and about.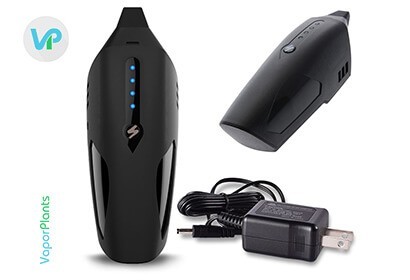 - Ease of Use - The magnets on the mouthpiece make for ultra-simple loading, while the temperature regulators serve to make the vaping experience a dream.
- Heating and Temperature Regulators - The Sutra S Type features a hybrid ceramic core that heats up to the temperature you choose in less than 30 seconds. There is a light on the start button that turns green when the heating element has hit the first level of heat. There are 4 preset temperatures to choose from: 390F, 420F, 450F, and 480F to maximize your customization options.
- Power Supply - The Sutra S Vape features a powerful Dual Cell 7.4v 2600mAh battery with pass-through technology for vaping while you charge. It has an automatic shutoff mechanism that not only makes your battery more efficient, it elongates its life and makes the vaporizer safer to use. With such a robust battery, you can enjoy long sessions without needing a recharge, and depending on the length of your sessions, one charge could potentially power 3-6 vape sessions.
While it comes at a bit of a high price, the Sutra S Type has a strong battery that can outlast several sessions of vaping. It features 4 separate temperature settings and an automatic shut off to keep it from getting too hot. This, combined with its ease of use and its outstanding vapor quality, makes for a portable herbal vaporizer that you can't live without.