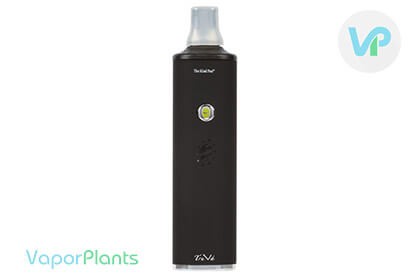 The Kind Pen TruVa is a portable vaporizer that features convection heating technology to completely avoid combustion at any of the three different settings. This model is ultra-portable and has a long battery life, so that it can go anywhere you go. The TruVa is a step up from the Orion as this convection model can hold up to .8 grams instead of .5. Choose between three preset temperature settings including 360, 380, and 420 degrees Fahrenheit and watch as it heats up in only 30 seconds. The TruVa mini is powered by a robust 2000 mAh battery. Choose your heat setting using the OLED display, affording temperatures between 350 and 435 degrees Fahrenheit. It uses a .5 capacity clean-tasting ceramic chamber. Read on for our full review of the KindPen TruVa.
Pros:
Convection heating
Long-lasting battery
Lifetime warranty
.8 gram chamber
Great price & compact
Cons:
Silicone mouthpiece could possibly cause the flavor to diminish
Stainless steel chamber might be off-putting to some
In-Depth of the Kind Pen TruVa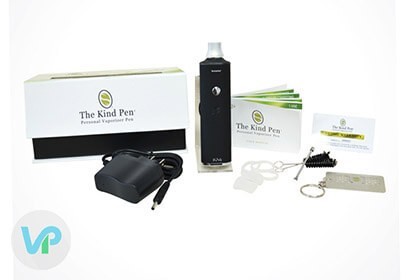 - Price - The price of the Kind Pen TruVa is $139, a great deal for what it can do. Many other vapes of its kind can cost as much as $200-$300.
- Vapor Quality - The TruVa features the highly sought-after convection heating technology that is so well loved. It is rated so highly because of its ability to vape materials of all kinds without the chance of combustion, successfully safeguarding your dry herbs from ever burning or charring. The stainless steel chamber can hold up to .8 grams of dry herb material and produces insurmountable vapor that is rich and wonderfully flavorful.
- Guarantee - This dry herb vape comes with a lifetime guarantee.
- Prep Time - The KindPen TruVa features a nice heat up time of 30 seconds. To use, just turn it on, remove the mouthpiece, and load your material into the chamber. It even features a packing tool that makes it easier to fill.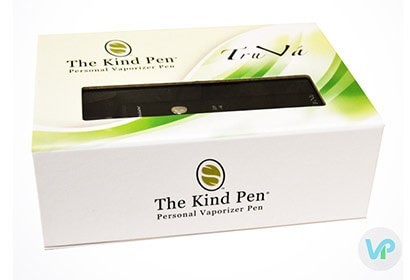 - Portability - This herbal vaporizer is incredibly small and so lightweight it feels like nothing in your hand or in your pocket. It is compact for discretion and is crafted from the highest quality parts.
- Ease of Use - Simple to load, simple to vape--this device certainly has a great ease of use factor. As mentioned, the packing tool makes it even simpler to load this easy to use dry herb vape.
- Heating and Temperature Regulators - With its convection technology and 30-second heat up time, this is a vape to be reckoned with. It features 3 separate vaporizer temperature settings, 360, 380, and 420 degrees Fahrenheit. After using it for 6 straight minutes, the safety feature will engage and it will automatically shut off.
- Power Supply - The TruVa's battery provides decent power that boasts a very swift charging time when connected through the USB port. Not only does it take no time at all to charge, it also has a long lasting battery that allows it to be an all-day vape.
All in all, the KindPen TruVa is a wonderful little unit that is lightweight for easy portability. It includes heat settings that help you customize your vape and an .8 gram chamber that uses convection-based heating. With its lifetime warranty and fantastically competitive price, what have you got to lose?