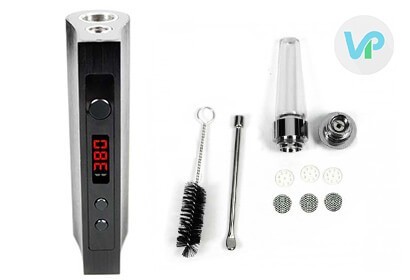 As the Vaporite Tantric is the first of its kind, never before have you been able to sub-ohm vape your eliquids, dab your favorite concentrates, and vape the tastiest herbs. With the Tantric 3-in-1 Vaporizer, you can do all of this through a compact and portable vape that is as versatile as it is sleek and beautiful. Read on to learn more about this incredible vaporizer.
Pros:
3-in-1 Functionality
Powerful battery
Sub-ohm capabilities
Competitive pricing
Universal 510 threading or cartridge option
Lifetime warranty
Cons:
Vaporite Tantric Reviewed
Rating:

6

/

10

by VaporPlants
To purchase a similar model, click below:


Use coupon code 'VPR' to save 10% OFF
In-Depth of the Vaporite Tantric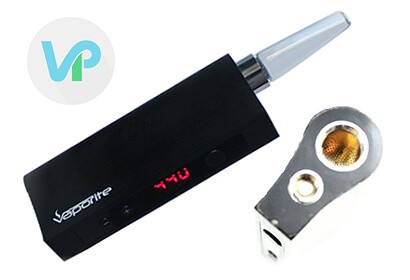 - Price - For its ability to be a 30W box mod, a portable dab vape, and a vaporizer for dry herbs, its selling point of $125 is incredibly reasonable and almost too good to be true. You can save a lot of money by not having to buy three separate units when you opt for the Vaporite Tantric.
- Vapor Quality - The vapor quality is substantial, allowing you to enjoy the ability to blow giant sub-ohm clouds of eliquid, taste the exceedingly flavorful wax hits, and indulge in the aromas and tastes of your favorite herbs with the included Pyrex Glass Mouth Piece that preserves flavor.
- Guarantee - The Vaporite Tantric comes with a lifetime warranty, furthering the impeccable deal you are getting at this price point.
- Prep Time - There is hardly any preparation needed. Simply attach a tank with a common 510 connection or attach a pre-filled cartridge and you are ready to go.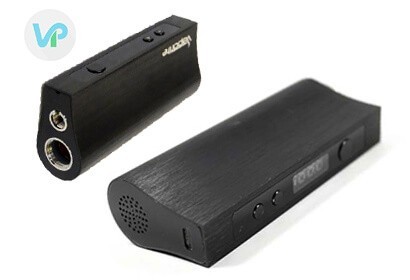 - Portability - The shape of the mod fits well in the hand and it is compact enough to allow the Vaporite Tantric vape to be totally portable.
- Ease of Use - The handheld vaporizer is compatible with wax, herbs, and eliquids and is 510-threaded for compatibility with any tanks. It comes with three different atomizers, the e-liquid atomizer is ready for sub-ohming. Vape temperatures can be set with precision using the advanced OLED control. You can also choose to run the power based on watts and volts.
- Heating and Temperature Regulators - This Vaporite Tantric 3-in-1 vape allows you to control both the temperature and the wattage up to 30 watts with the ability to sub-ohm as low as 0.3 Ohms. Temperatures reach up to 440F.
- Power Supply - The battery in this portable vaporizer is incredibly durable, and due to its strength, the vaporizer for dry herbs can be considered a box mod. It charges using a simple USB cable that has been included in the kit.
This is an incredibly versatile and powerful little box mod that can take on the heaviest of loads from eliquids to waxes to oils and herbs. It has a lifetime warranty and is made from top quality materials, making it a true no-brainer, especially at its price point. The fact that it is capable of sub-ohming is mind-boggling on its own, and this makes the Vaporite Tantric truly the first of its kind and something no vaper should be without.