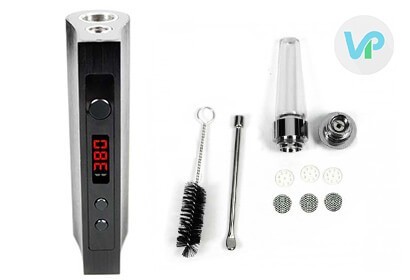 As the Vaporite Tantric is the first of its kind, never before have you been able to sub-ohm vape your eliquids, dab your favorite concentrates, and vape the tastiest herbs. With the Tantric 3-in-1 Vaporizer, you can do all of this through a compact and portable vape that is as versatile as it is sleek and beautiful. Read on to learn more about this incredible vaporizer.
Pros:
3-in-1 Functionality
Powerful battery
Sub-ohm capabilities
Competitive pricing
Universal 510 threading or cartridge option
Lifetime warranty
Cons:
Vaporite Tantric Reviewed
Rating:

6

/

10

by VaporPlants
To purchase a similar model, click below:


Use coupon code 'VPR' to save 10% OFF
In-Depth of the Vaporite Tantric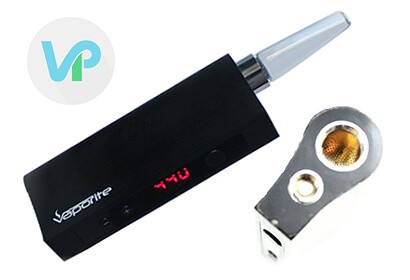 - Price - For its ability to be a 30W box mod, a portable dab vape, and a vaporizer for dry herbs, its selling point of $125 is incredibly reasonable and almost too good to be true. You can save a lot of money by not having to buy three separate units when you opt for the Vaporite Tantric.
- Vapor Quality - The vapor quality is substantial, allowing you to enjoy the ability to blow giant sub-ohm clouds of eliquid, taste the exceedingly flavorful wax hits, and indulge in the aromas and tastes of your favorite herbs with the included Pyrex Glass Mouth Piece that preserves flavor.
- Guarantee - The Vaporite Tantric comes with a lifetime warranty, furthering the impeccable deal you are getting at this price point.
- Prep Time - There is hardly any preparation needed. Simply attach a tank with a common 510 connection or attach a pre-filled cartridge and you are ready to go.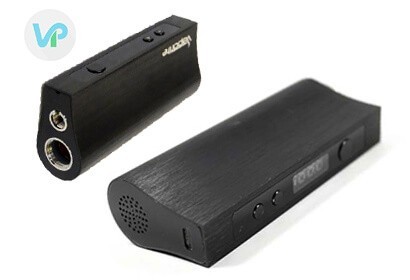 - Portability - The shape of the mod fits well in the hand and it is compact enough to allow the Vaporite Tantric vape to be totally portable.
- Ease of Use - The handheld vaporizer is compatible with wax, herbs, and eliquids and is 510-threaded for compatibility with any tanks. It comes with three different atomizers, the e-liquid atomizer is ready for sub-ohming. Vape temperatures can be set with precision using the advanced OLED control. You can also choose to run the power based on watts and volts.
- Heating and Temperature Regulators - This Vaporite Tantric 3-in-1 vape allows you to control both the temperature and the wattage up to 30 watts with the ability to sub-ohm as low as 0.3 Ohms. Temperatures reach up to 440F.
- Power Supply - The battery in this portable vaporizer is incredibly durable, and due to its strength, the vaporizer for dry herbs can be considered a box mod. It charges using a simple USB cable that has been included in the kit.
This is an incredibly versatile and powerful little box mod that can take on the heaviest of loads from eliquids to waxes to oils and herbs. It has a lifetime warranty and is made from top quality materials, making it a true no-brainer, especially at its price point. The fact that it is capable of sub-ohming is mind-boggling on its own, and this makes the Vaporite Tantric truly the first of its kind and something no vaper should be without.
Since 2005, Vaporite has worked to develop a wide variety of models to vaporize wax. Selection above offers three options as well as different colors for users looking to vape concentrates. Vaporite brand has always focused on keeping all of their models affordable, providing the vast majority of available vape pens for under $100. Because of it they have stayed on the forefront of the vaping trend, producing many different types of vaporizers. Please scroll below to see all they have to offer in the concentrates category: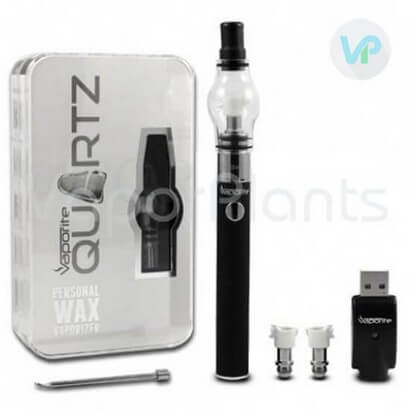 Think you have to pay a fortune to get a wax pen that's packed with features? Vaporite has changed change that - with the Vaporite Quartz! Leading name among similar brands has changed the face of vape pens with a dynamic, high-tech design that is still available at an economical price. There's truly no more advanced way to waxes! Featuring a sleek, slim design, the Vaporite Quartz is offered in a variety of stylish finishes to suit every taste. Unlike other vape pens for wax, this one comes with a glass globe attachment. Not only does this add to the look of the Quartz, but it also allows you to watch the vapor form and know just when to draw.
Powerful and Efficient
With the Vaporite Quartz, you get two of the best atomizers for wax in one package, so you can enjoy months of vaping before having to purchase replacement parts. Because the atomizer was engineered specifically to use for wax, it works efficiently and is very simple to load with the included dab tool. The efficiency of the device ensures that you don't waste material and get the vapor production possible.
Vaporite 1.0 vs 2.0
Vaporite offers the Quartz wax pen in two versions. Both have the same basic design but differ with one key feature. The 2.0 version has a Bluetooth-enabled 1100 mAh battery. Once you download the free app for your iOS or Android device, it will start sending messages about the number of hits you've taken, the temperature of operation and how much power remains in the battery.
Enjoy vaping with ease anytime, anywhere with the Vaporite Ruby vaporizer. This wax pen can be used to vaporize all types of waxy oil concentrates and features quality parts like a durable stainless steel heating coil that help it outperform other models of similar price. If you choose this vape, you'll get the benefits of one of the best atomizers for wax available that is affordable. When cared for properly, the atomizer can last as long as 3 to 4 weeks, and it carries a 15-day warranty due to its durable design.
Long Battery Life
Due to the quality of the heating element and lithium ion battery, the Vaporite Ruby can reach working temperature in just 5 seconds. In different product reviews, this vape pen is reported to function well for an entire day before it requries recharging. A USB charger is included for easy recharging with a laptop, desktop or any USB port.
How to Use
The Vaporite Ruby makes it very easy to vape while on the go, as it comes with a dab tool that is specially designed to work with its atomizer to simplify loading. There is just one button to push, and a red indicator light lets you know when the device is heating and has powered up. Between uses, you can lock the battery by pushing the activation button five times in a row. Repeat to unlock and vape.
The Vaporite Titanite is a portable, sleek, and striking wax vaporizer available in a number of colors. It features an innovative water filtration system for smooth vapor, and is Bluetooth enabled for use with free mobile app, basically the kit has everything you need to get started. A 900mAh battery, a glass chamber with a water percolator, two replacement coils, and a wireless USB charger will have you vaping your favorite concentrates in no time at all. Titanite is a small but powerful wax pen system that offers optimized smoothness with every vape. See its pros and cons below:
Pros:
Bluetooth technology
Looks similar to a standard e-cig
Portable and sleek
Single, wicked coil
Slender and can fit easily in the pocket
Unique glass percolator water filtration system
Cons:
No adjustable airflow
No true temperature control
The Vaporite Titanite is high quality device that comes with a top-notch glass water percolator so the vapor it produces is hydrated, thick, tasty, smooth, and ultra-cooled. The satisfying sessions can also be attributed to its single coil wicks that help provide an even vape, no matter what concentrate you prefer. It's battery designed to power perfectly the included coil. The Titanite dab pen has Bluetooth technology for use with its iOS or Android mobile app. This app gives you the ability to monitor your usage, check the battery level, and see your vaping temperature at any time. Basically, Vaporite Titanite is a great vaporizer for those who want semi-stealth dabbing on the go. Its water filtration system makes vapor super smooth and is perhaps its biggest perk. With its appearance similar to that of an electronic cigarette, this pen is easy to take on the go - a must have for those who want smooth vape sessions.
Get your concentrate ready to be loaded and vaped by putting a small amount of it on the end of your dab tool.
Use approximately 0.1 grams to start out.
Carefully apply the waxy material to the top of the coil directly. It is imperative that you are super careful not to touch the dab tool to the coil. Because the coil is extremely delicate.
Wiggle the dab tool around a bit on the sides of the chamber to get the concentrate to fall off onto the coil.
Set the concentrate into the wicking by pulsing the fire button for a second or two.
Vape and enjoy!
Vaporite is one of the biggest vaporizer manufacturers, which makes it easy for anyone to find a model that will suit them. While there's no such thing as the best oil vape for every user, Vaporite carries many models in a number of versions and colors, optimized for everyday vaping. All of the oil pens described below offer an affordable introduction to vaporization for beginners at a low price. Vaporite brand always uses strong batteries, unique - wickless coils, and advanced oil tanks to provide an efficient and flavorful long-lasting vape sessions. Scroll down to learn more and decide for yourself.
Compatible with any sort of e-juice oil, the Vaporite Amber Mini is a robust vaporizer pen that you can take with you anywhere. It comes complete with two additional heating coils to keep you vaping longer and more efficiently, with the ability to switch them out with ease when one atomizer runs out. Amber Mini is powered by a strong, 1300mAh battery that delivers long-lasting sessions and incredible vapor production. It features a rebuild-able tank that is simple to fill and can provide immense customization options. Fill the tank and press the firing button to enjoy your session. Version 2.0 includes Bluetooth technology.
Key Features of Amber Mini
Powerful 1300mAh battery
2 x replacement coils
Bluetooth technology (2.0)
Rebuildable tank
Simple to fill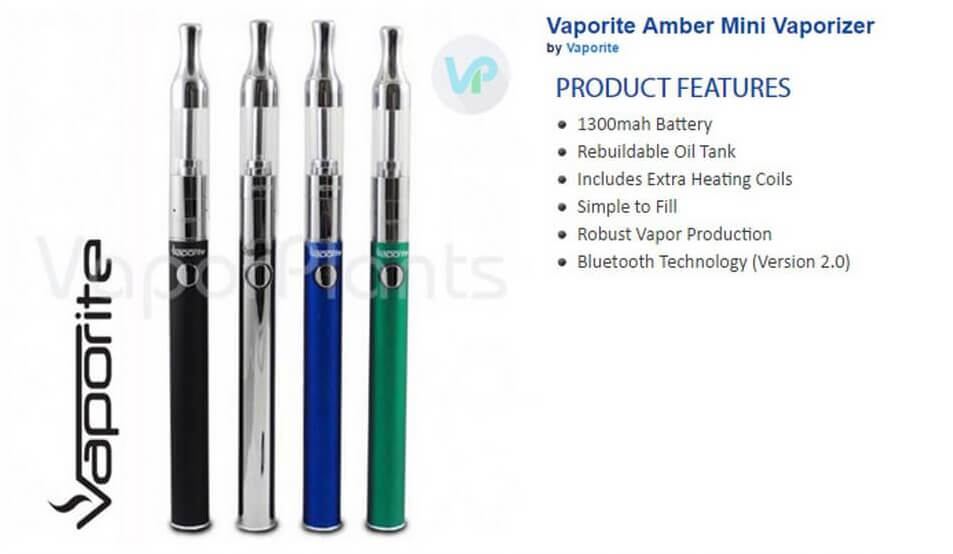 The Vaporite Amber L oil pen r is a larger version of the Mini and is just as compatible with all e-liquids. This vaporizer features a more powerful 1600mAh battery to introduce you to long, fulfilling sessions. The rebuildable tank is larger and allows for all the customization options you would find in the Mini version, plus it includes two replacement coils for convenience. All it takes to begin enjoying vaping is a quick, simple fill with your favorite oil and an easy press against the firing pin. The Amber L 2.0 version includes Bluetooth technology that allows you to use your smartphone to check usage, temperature, and the battery.
Key Features of Amber L
Powerful 1600mAh battery
2 x replacement coils
Bluetooth capabilities (2.0)
Rebuildable tank
Simple to use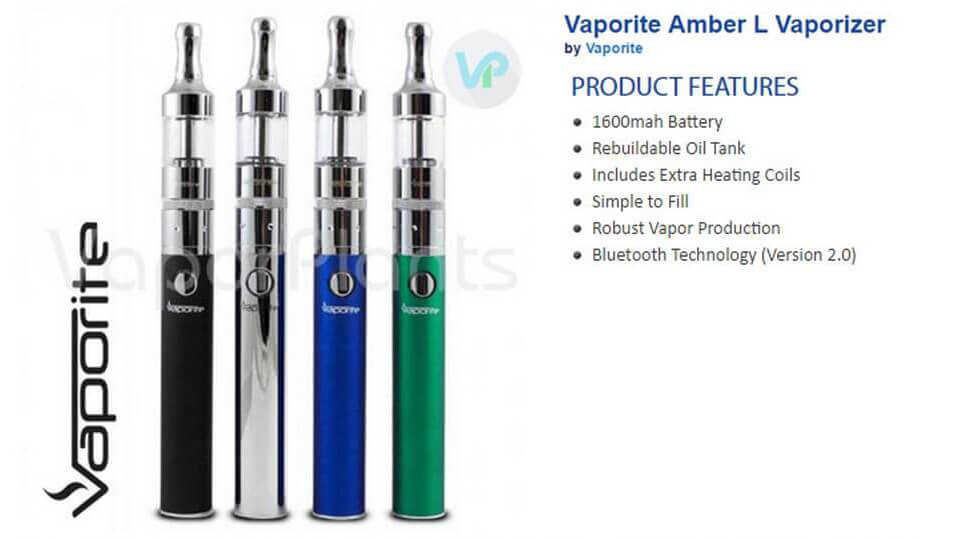 The Vaporite Garnet Mini is an oil vape that features a robust 1300mAh battery for longer vaping sessions. It comes with a wick-less tank for more efficient usage, as well as 2 heating coils for replacement. Generate vapor in as few as 3-5 seconds with a simple push on the button. Producing large clouds, this is a great vaporizer for those who enjoy flavorful and rich clouds. The newest 2.0 edition of the Garnet Mini comes with Bluetooth capabilities that allow you to use it with your smartphone to monitor temperature, battery life, and overall usage.
Key Features of Garnet Mini
Powerful 1300mAh battery
2 x replacement coils
Heat up time: 3-5 seconds
Bluetooth compatible (2.0)
Great flavor
Massive clouds
Wickless coils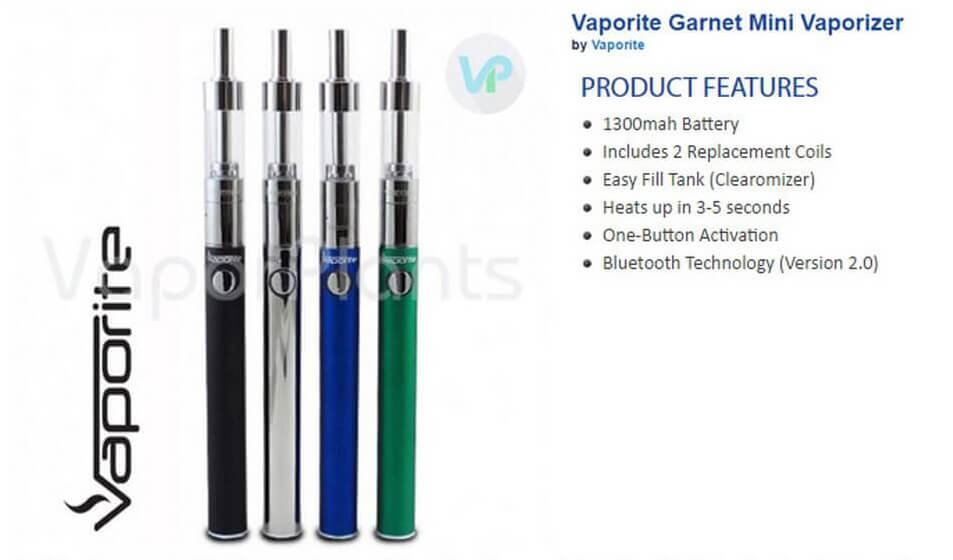 The Vaporite Garnet L is an e-liquid vaporizer that gets its power from a strong 1600mAh battery in order to ensure vape sessions that last for hours. The Garnet L is the bigger version of the Garnet Mini, so it comes with a bigger tank for oil. It begins to produce vapor within 3-5 seconds of pressing the button and is simple to fill. It uses a universal USB charger so that you can charge your unit at home or on the go. The Vaporite Garnet L 2.0 version comes with Bluetooth to sync with your phone, letting you keep track of temperature level, overall usage, and battery life.
Key Features of Garnet L
Powerful 1600mAh battery
2 x replacement coils
Heat up time: 3-5 seconds
1 button operation
Bluetooth capabilities (2.0)
Large clouds
USB charger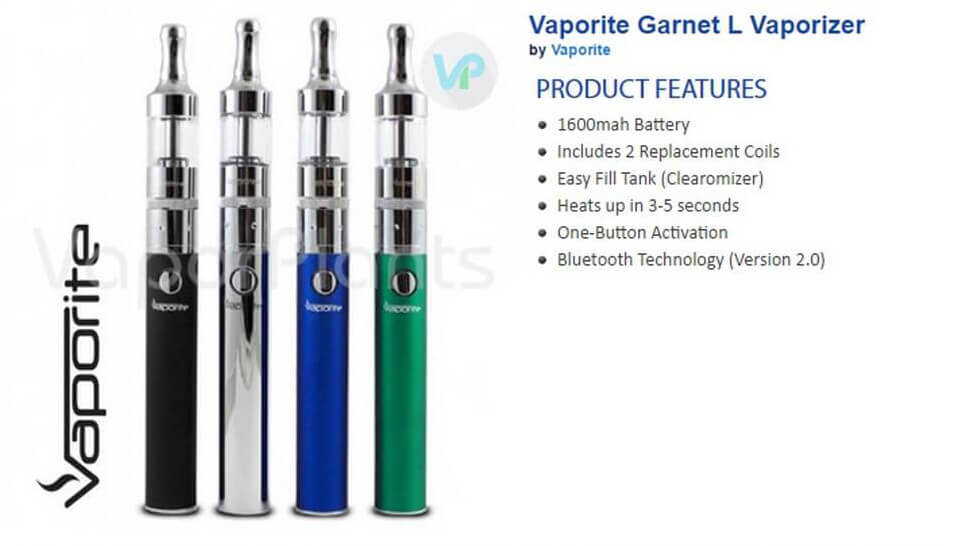 The Vaporite Humite Mini is an electronic cigarette ready for use with any e-liquid. It comes with an advanced juice tank for simple vaping. The Vaporite Humite Mini pen uses a wickless coil that makes it simple to fill and more efficient to vape. The oil pen comes with a 1300mAh battery that promises hours of vaping. To charge, simply plug the unit into any standard USB port for convenient recharging. The 2.0 version features the ability to sync the vaporizer with your smartphone via Bluetooth to keep track of usage, battery life, and temperature. It also comes with 2 additional coils for convenient easy replacement.
Key Features of Humite Mini
Powerful 1300mAh battery
2 x replacement coils
Advanced oil tank
Bluetooth compatible (2.0)
USB charging
Wick-less coil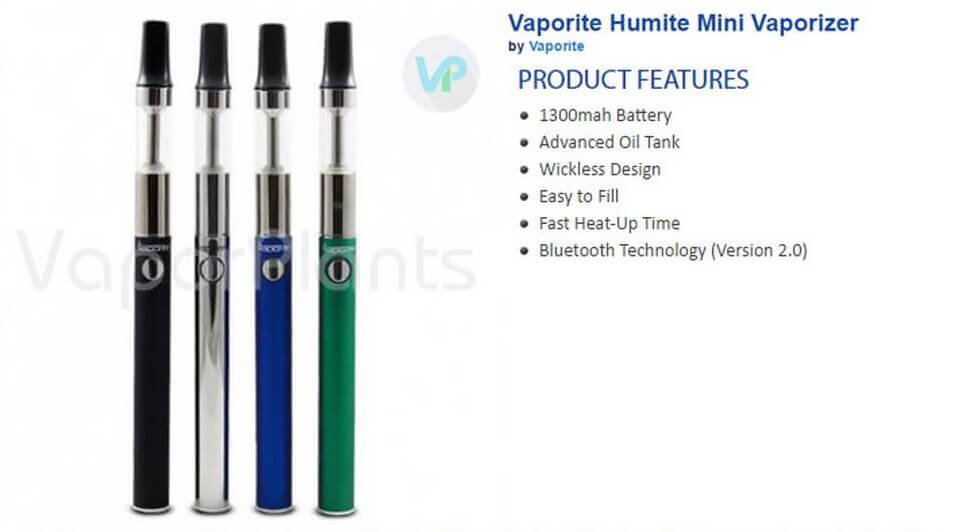 The Vaporite Humite L is an e-cigarette intended for use with all e-liquids. It comes with an advanced oil tank that makes vaporizing a more efficient task, especially when paired with its wickless design. Simple to fill, the Humite L features a 1600mAh battery that is powerful enough to last through hours of usage. Two extra coils are included in the kit for replacement, and the newer 2.0 model, features Bluetooth technology for syncing with your smartphone. This allows you to keep an eye on usage, battery life, and temperature readings. Charging your Humite is as simple as plugging it into any universal USB port.
Key Features of Humite L
Powerful 1600mAh battery
2 x replacement coils
USB charging
Advanced, wickless tank
Bluetooth technology (2.0)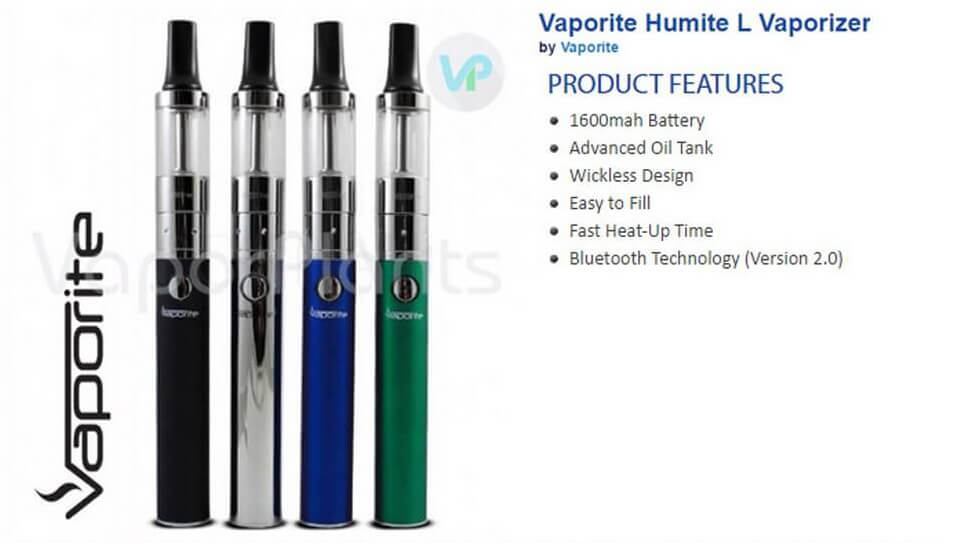 The Vaporite Topaz Mini, is a small oil vape pen. It takes just a few seconds to begin producing vapor and uses a wickless heating chamber for an efficient and smooth clouds. The Topaz Mini has been designed to prevent leaking or spilling which is a common issue with other pens of its kind. The vape comes with a powerful 1300mAh battery for long sessions and 2 additional coils for replacement. The Vaporite Topaz Mini has a new 2.0 model that features Bluetooth technology in order to communicate battery life, temperature, and usage to your phone.
Key Features of Topaz Mini
Powerful 1300mAh battery
Bluetooth technology (2.0)
Great vapor
Long sessions
Prevents leakage
USB charging
Wickless coils
The Vaporite Topaz L is a larger e-cig intended for using with e-juice. Its wick-less coils heat up in just a few seconds and provide a more efficient vaping experience. The device has been crafted to avoid spilling or leaking, and it comes with a robust 1600mAh battery for long sessions. Topaz L clear tank large and can accommodate a lot of e-liquid at once. Two extra coils come included for replacement, and the 2.0 model also features Bluetooth technology in order to allow you to see the battery life, temperature level, and overall usage report. Standard USB cable is used for charging.
Key Features of Topaz L
1600mAh battery
2 x replacement coils
Bluetooth (2.0)
Large tank
USB charging
Wickless coils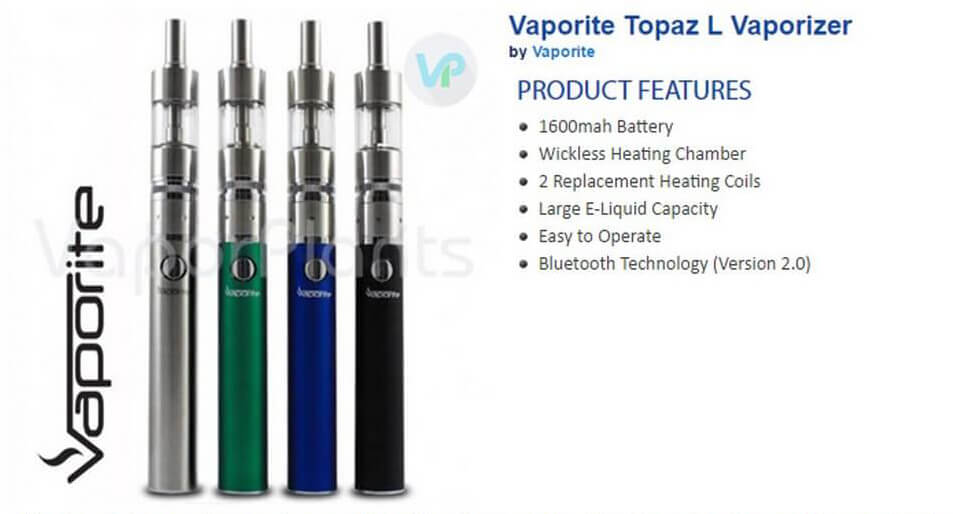 Cautiously remove the small white disk in the clearomizer. Stick the tack into the hole and pull it out to one side.
Tilt the clearomizer at a 45-degree angle. Drip five drops of juice into the wall of the clearomizer, turning the tank after each drip to fill evenly.
Repeat until the vape oil is soaked into the atomizer.
Re-position the white disk and rest it atop a flat surface for 10 minutes.
Attach the battery and you are ready to go!