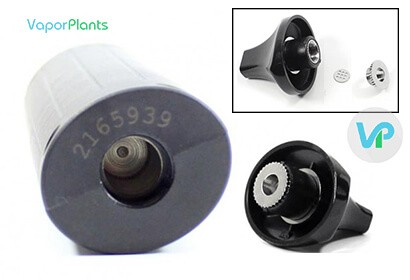 The White Rhino Hylo is an all-encompassing 3-in-1 vaporizer that can seriously do it all. Including 3 different "bullet" bowls that you load your material into, the process is quick and easy and you will be vaping one of your favorite materials in no time at all. Read on to see our full review of the White Rhino Hylo.
Pros:
Convection heating
3-in-1 usage
Bullet loading
Unmatched flavor
Portable and lightweight
3 temperature settings
Cons:
Reviewed
Rating:

9

/

10

by VaporPlants
To purchase a similar model, click below:


Use coupon code 'VPR' to save 10% OFF
In-Depth of White Rhino Hylo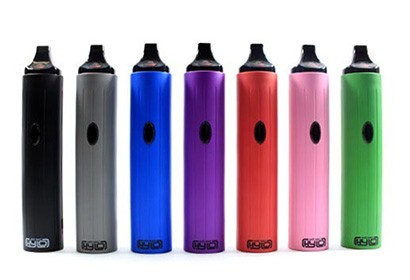 - Price - For a price of $119, the White Rhino Hylo is an absolute steal. No other 3-in-1 vaporizer is going to retail for such a low price.
- Vapor Quality - The vapor production is absolutely outstanding, especially on its highest temperature settings. It is a convection vaporizer, so the materials will heat evenly and efficiently to provide you with the best results possible. It tastes like the terpenes are actually on your tongue, it is that rich with flavor. This is certainly a rarity with portable herbal vaporizers for sale.
- Guarantee - The White Rhino Hylo has a 1-year warranty.
- Prep Time - Prep time is simple and requires that you simply remove the mouthpiece, load one of the three bullets full of material into the chamber, twist the mouthpiece back on and turn the unit on. It takes around 45 seconds to heat.
- Portability - The White Rhino Hylo is a small vaporizer that is exceptionally lightweight while still managing to be very durable. It fits well in the pocket for traveling and is comfortable to hold in the hand.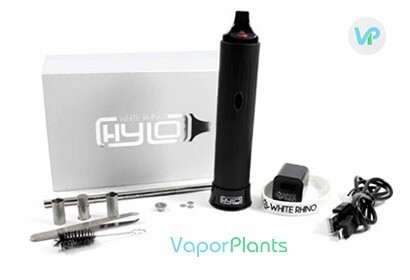 - Ease of Use - This herb vaporizer is your ticket to vaping wax, oils, and herbs, making it ultra-convenient. The 3-in-1 oil, wax, and herb chambers just pop right into the heating element after loading, making for a swift process that takes no time at all. To use, press the power button three times rapidly and it will begin to heat to the lowest setting automatically.
- Heating and Temperature Regulators - This convection heater utilizes three optimized heat settings: low, which is 374o F, medium, which is 392o F, and high, which is 410o F. This handheld vape begins to heat immediately.
- Power Supply - The White Rhino Hylo has a 3 minute safety shutoff feature that accompanies its strong battery. A USB charger is included for simple charging anywhere.
The 3-in-1 White Rhino Hylo is perfect for those who like to change up what they vape but do not want to purchase an individual wax, oil, and herb vape to get the job done. Its convection heating paired with its bullet pods, temperature settings, and incredible flavor make for a high quality vape that will not disappoint.
How to Use the White Rhino Hylo: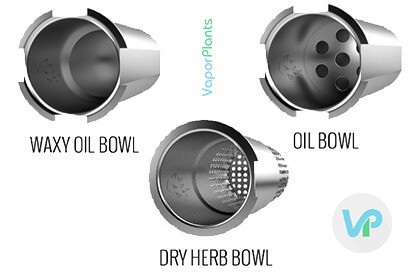 Fill your bullet with wax, oil, or dry herbs. Use the loading tool for concentrates.
Remove the mouthpiece and add the bullet to the heating chamber.
Lock the mouthpiece into place.
Press the function button three times rapidly and let the device begin to heat immediately.
Choose a medium heat by holding the button for 3 seconds and wait until the light changes to yellow.
For a high heat, do the same action but wait for it to turn red.
Once you choose your heat setting, it will heat up for 45 seconds and turn green when it is ready.
After 3 minutes of use, the device will shut off.