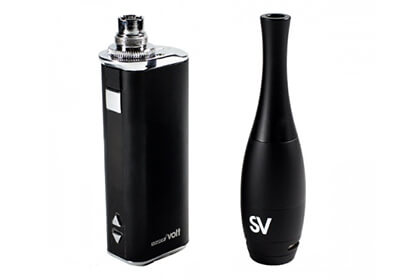 If you've been using concentrated wax for a while, you may eventually find that you're ready for a more intense vaping experience. The experts at Source Vapes have the perfect dab vaporizer for you to upgrade to, the orb XL! This model is truly cutting edge, and intended for experienced users who want to take their vaping to the next level.
Pros:
Economical price
Very large atomizers
More powerful battery
Adjustable air flow reduces resistance
Excellent vapor quality
Cons:
Size makes it a little harder to carry than other pens
May be too potent and complicated for beginners
Can leak
Short warranty
In-Depth of the SOURCE orb XL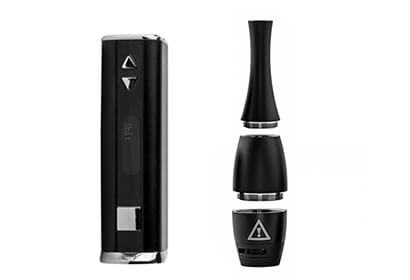 - Price - The orb XL is sold in a number of different kits, which range in price from $90 to $140. All of the kits are affordable, compared to the cost of other portable vaporizers for dry herb, they are comparable in price to high-end pen-style wax units.
- Vapor Quality - Most of the orb XL kits come with a state-of-the-art ceramic atomizer that includes quartz rods with three titanium coils instead of the usual two. The addition of the third coil makes this device incredibly powerful. You really can't find a vaporizer for concentrates that will give you more potent vapor. In fact, the clouds it produces may actually be too strong for less experienced users. Cloud size, taste, and smoothness are all exceptional with this model as well.
- Guarantee - Source Vapes provides a 30-day warranty on atomizers, and a 1-year warranty on the battery. This guarantee is a little short compared to what's offered on some other vapes, but considering the price, the warranty is about average.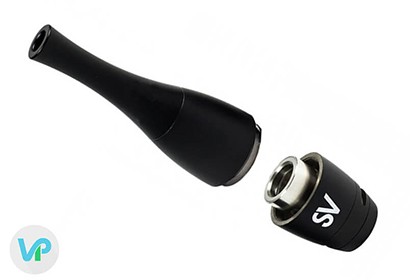 - Prep Time - The SOURCE orb XL has one of the largest heating chambers on the market if not the largest, allowing you to load more concentrate for longer sessions. This unit is simple to load and heats up very quickly.
- Portability - It is a lot larger than most wax vapor pens, and is bigger than some models for wax as well, making it a little less compact. This pen vape can leak, especially if it's too full. As a result, it's best to let it stand upright for at least 30 seconds after vaping before you put it in your pocket to allow any concentrate inside to harden.
- Ease of Use - With the SOURCE orb XL, you can adjust the air flow to cut down on resistance and get an easy draw. The vape pen may be a little difficult for new users, because it has a variable voltage battery and most kits come with multiple parts and attachments. Experienced users will likely find it easy to use.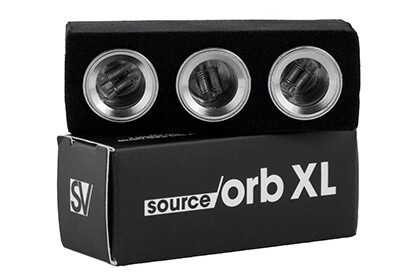 - Heating and Temperature Regulators - There are 8 temperature settings featured in the design, which is more than what you'll get with most oil models. This allows you to have complete control over your vaping experience.
- Power Supply - The orb XL comes with a 1300 mAh with variable voltages ranging from 2.7 to 4.2 volts. This battery is twice as powerful as the ones found in many similar models, giving the vape a longer battery life and greater power. Some kits come with an even more powerful sub-ohm battery that's better for more experienced users.
For experienced users, the SOURCE orb XL is truly one of the best, if not the very best portable vaporizer for wax on the market. This device provides some of the most potent, flavorful vapor possible, and makes an excellent upgrade for concentrate wax enthusiasts, especially when you consider its low selling price.