In the past, those who wanted to vape wax typically needed to use either a homemade set-up or a wax pen, but now a company called Vape Life is offering a new way to vaporize these concentrates. Called the Vape Life eNail, this handheld vape is designed to provide the premium vaping experience of a portable vaporizer. Read on to find out more about its pros and cons.
Pros:
Easy to load
Simple to operate
Incredibly high vapor quality
Battery does not require charging often
Lifetime replacement on the nail
Variable temperature settings
Cons:
Price is higher than other models for wax
Large size makes it less convenient to carry
Warranty is only 1 year
Vape Life eNail Reviewed
Rating:

8

/

10

by VaporPlants
To purchase a similar model, click below:


Use coupon code 'VPR' to save 10% OFF
In-Depth of Vape Life eNail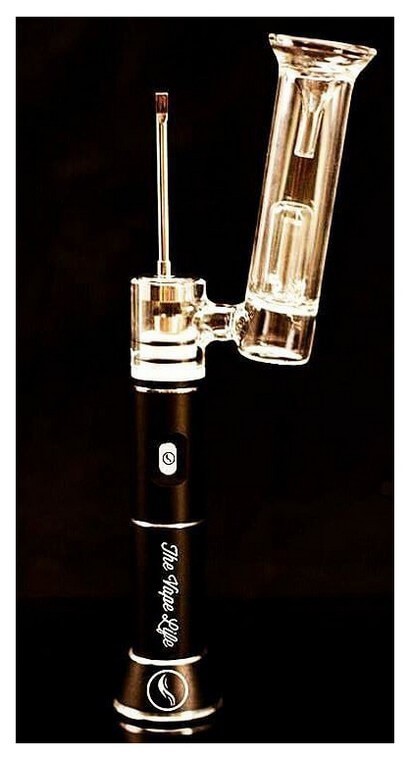 - Price - the Vape Life eNail sells for around $180, making it much more expensive than a wax pen; however, it is less expensive than some other larger handheld devices for vaporizing waxy concentrates, and when you consider its performance, it offers enough value to warrant the price.
- Vapor Quality - Vape Life claims that the Vape Life eNail provides the ultimate wax vaping experience, and the performance of the vape in testing shows this to be true. The hand held wax vaporizer allows you to enjoy sizable clouds of vapor, and the taste and potency of the draws are excellent. To get a smooth, cool experience, it's necessary to use the glass attachment. When it's in place, every draw from the vape is truly exceptional.
- Guarantee - the Vape Life eNail only has a 1-year warranty against manufacturing defects, which isn't very long when you take its price into consideration. One nice feature, though, is that Vape Life will replace the titanium nail in the unit for free at any time during the life of the product.
- Prep Time - the engineers at Vape Life have created the titanium nail with convenience in mind. It's very easy to dab your material and get the unit ready for use. Heat-up time takes about 30 seconds, which is almost average for a dab vaporizer.
- Portability - the Vape Life eNail is bigger than a wax vaporizer pen, so it's not quite as portable. You'll likely need to carry the vape in a bag, as it doesn't fit very easily into a pocket. Also, you need to keep the unit on a flat surface when you use it, which could be difficult on the go. As a result, the Vape Life eNail is recommended more for home use.
- Ease of Use - the Vape Life e-Nail is rather straightforward. Even beginners should have it fully mastered after a couple of draws.
- Heating - one nice feature of the VapeLife eNail is that it has three temperature settings, so you can operate it at 580°F, 680°F, and 780°F for a customizable vape. The middle setting will be ideal for most users, and the vape remains within your desired vaporizer temperature range very well.
- Power Supply - another great feature of the VapeLife e-Nail is its battery. The 18650 rechargeable cell on board can power the portable vaporizer through 50 dabs. This means you can enjoy several sessions before you need to recharge it via USB.
For those who want to be able to enjoy waxy concentrates to their fullest at home, without being tethered to an electrical outlet for a desktop unit, the Vape Life eNail is an excellent choice. The vape's many features make it a good value for its price, especially when you consider that Vape Life will replace the nails for a lifetime.