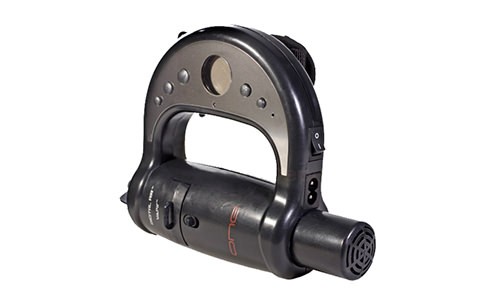 Vapir One 5.0 arrived on the market in 2002 and is a unique design that can be used both as a tabletop and a semi-portable vaporizer. The model is often used as a dry herb vaporizer and a tobacco vaporizer.
Pros:
Vapir One 5.0 gives you the flexibility to vape
Direct draw or balloon techniques
Comes with equipment for both options
Can be used in the car or as a desktop device
Its ease of use makes the Vapir One 5.0 a good choice
Easy for first time users
Doesn't require any special techniques for good vape
Cons:
Plastic construction results in less-than-pure vapor
Fan is very noisy
Warranty on Vapir One 5.0 is only 90 days long
Vaporizer isn't truly portable because it's over-sized
Doesn't have an internal power supply.
Vapir One is discontinued
Rating:

5

/

10

by VaporPlants
To purchase a similar model, click below:


Use coupon code 'VPR' to save 10% OFF
In-Depth details of Vapir One 5.0: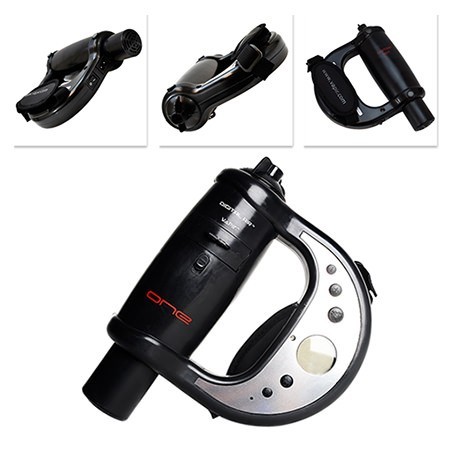 - Price - Vapir One 5.0 original retail price is $280, but it is discontinued by the Vapir brand, and replaced by NO2. Making it one of the higher-priced options among the best portable vaporizer models sold in smoke shops and a mid-priced option when compared to tabletop vaporizers at vape shops.
- Reputation - For its price range, the Vapir ONE has a fair to good reputation. The main criticism of the model is that the housing is made out of plastic, which releases impurities into the vapor and compromises the taste.
- Guarantee - Vapir One 5.0 comes with a basic 90-day guarantee, which is very short when compared to other models. This is pretty standard for vaporizers that are made in China, like this particular design.
- Prep Time - In 2 to 5 minutes, the Vapir One 5.0 can be ready for use. Set-up is rather easy if you follow the instructions provided with the model.
- Portability- Vapir One 5.0 requires an external power source for operation, so it's not an option for vaping completely on the go. Fortunately, the handle design allows it to be held in your hand. You can also purchase a power adapter to use it in an automobile – making it more portable than other non-battery designs. The unit measures 8 inches by 6 inches by 3.5 inches in size, making it easy to store away. The fan in the model is very noisy, so it is less compact than others.
- Ease of Use - Using the Vapir One 5.0 is rather straightforward. The model comes with a mouthpiece for direct draws, and requires no special breath-work technique to vape. You also get a balloon kit, making this unit rather versatile and excellent for group vaping.
- Heating and Temperature Regulators - Vapir One 5.0 is a convection model, and has a temperature regulator that provides three heat options. A digital display allows you to monitor the temperature with ease. While there are very few reports of combustion with the model; there are some reports of the mouthpiece melting due to the heat produced by the vaporizer. You can avoid this problem by not over-inserting it.
- Power Supply - With the Vapir One 5.0, you either need to plug the vaporizer into a standard AC outlet or into the cigarette lighter of a vehicle. The car adapter is sold separately.