Vapium Summit is for dry herbs, and was made for active lifestyles. A very unique design, this portable vaporizer offers many benefits for users, and has just a few drawbacks that are good to know before you purchase the herbal vaporizer.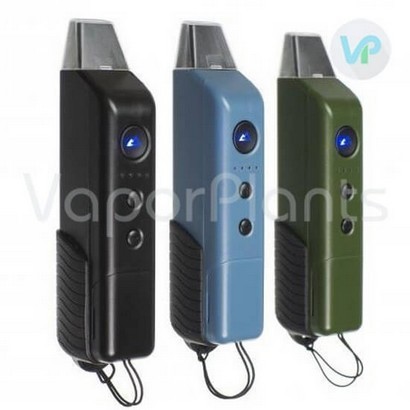 Pros
Affordable vaporizer option
Runs for 60 minutes and charges in 60 minutes
Greater number of temperature setting options than most portable vapes
Vibration indicator tells you when you're ready to vape
Flexible draw length
Very good vapor quality for a dry herb vaporizer of its price
Optional solar charger available
Cons
A little lighter and not as luxurious as some more expensive portable vapes
No vibration indicator when the vape goes into standby mode
Waste is common during filling
Vapor quality decreases over the course of a vaping session
In-Depth of the Vapium Summit
- Price: The Vapium Summit sells for $150, a very reasonable price among portable vaporizer models. While its price makes the vaporizer an attractive choice for beginners, this vape is actually designed to appeal to vapor enthusiasts of all experience levels.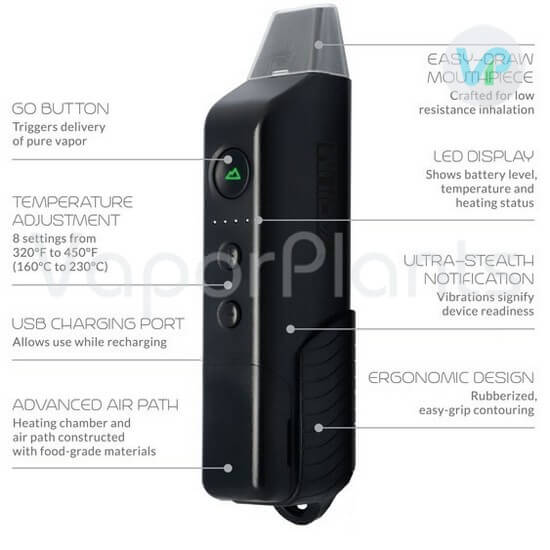 - Vapor Production and Quality: The Vapium Summit provides satisfyingly large clouds of vapor that are highly potent. At the start of a session, you can expect plenty of flavor and a smooth vape, but by the end, you'll get less flavor and notice that the vapor has a slightly harsher feel. Overall, vapor quality is very good when you consider its cost compared to other similarly priced dry herb vaporizer models.
- Warranty: Vapium provides a 1-year warranty on the Summit, which is in line with other similar vaporizers for sale.
- Setup and Heat Up Time: The chamber of the Vapium Summit is a little difficult to load without wasting any herbs. Heat up time is fast, and the vape has a vibration notification feature that signals when it's reached working temperature.
- Operation: The Vapium Summit is rare in that it accommodates long and short draws equally well. There is little to no resistance with the vape. You will need to watch the LED light between draws, as the unit shuts off after 90 seconds of inactivity, and it does not vibrate to let you know.
- Temperature Options: You can chose from eight different temperature settings with the Vapium Summit. This provides more flexibility than what's common with portable herb vaporizer models.
- Battery: The lithium ion battery featured in the Vapium Summit can power the vaporizer for a long time, providing about 60 minutes of continuous use. The herbal vaporizer recharges in just 1 hour, too. One really nice feature of this vaporizer is that you can purchase a solar cell that allows you to recharge it even if you're not near a USB port or a wall outlet.
Tips for Using the Vapium Summit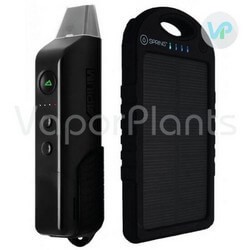 Take the included brush with you, so that you can sweep any stray herbs into the chamber after filling.
Grind herbs very finely to ensure even vaporization.
Clean the chamber well after every few uses to maintain vapor quality.
All in all, the Vapium Summit is an ideal herbal vaporizer for those who intend to vape frequently on the go, and want something with a longer battery life and a larger chamber than a conventional dry herb vapor pen. You can purchase this herbal vaporizer and accessories like the Vapium Weekender solar power charger here at VaporPlants.com.