VaporBrothers is known for their vaporizer pen models, and one of their newest designs was brought to market with the help of a partner company, Vape-Pen. Called the Dabbler, the model is a wax vaporizer pen that has a number of benefits and only a few small drawbacks.

Pros:
Exceptional vapor quality for its price
Advanced design with premium parts
No risk of combustion
Convenient carrying case included
Long battery life compared to other wax pens
Only one button to push
Bargain priced when you consider the vapor quality
Cons:
Slightly longer than other wax pens, so it is a little less compct
Cap that you need to remove to charge the battery is small and could become lost
Charger is very short so you really can't make use of the pass-through charging feature
VB Dabbler Reviewed
Rating:

5

/

10

by VaporPlants
To purchase a similar model, click below:


Use coupon code 'VPR' to save 10% OFF
Vapor Brothers Dabbler In-Depth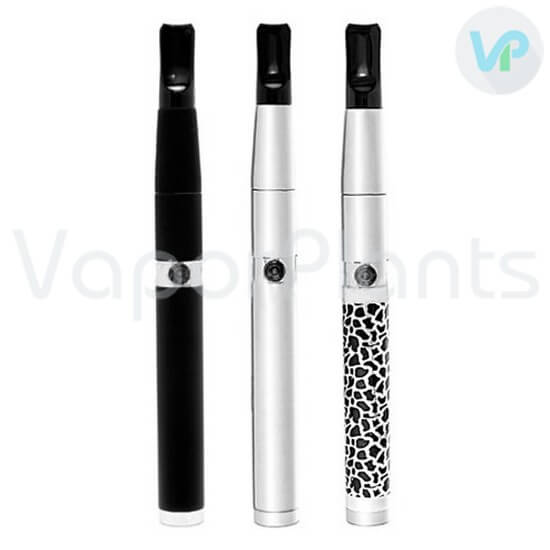 - Price - The Dabbler sells for $129.99 but can be purchased for under $100 from some retailers. The price of the wax pen vaporizer is about average overall. When you consider the performance of the Vapor Brothers vaporizer, the vapor pen is actually a bargain, as it works as well as models that cost a lot more.
- Vapor Quality - Vapor Brothers built the Dabbler with a very high quality atomizer that includes a fully inert inconel wire and a burn-proof wick. There is also a microprocessor included in the design to regulate the temperature. The combination of all of these features gives the Vapor Brothers Vaporizer the ability to perform well above average for a vape of its price range. The vapor quantity, taste, potency, and smoothness are all very good overall, and when compared only to vapes that are similarly priced, the vapor quality is outstanding.
- Guarantee - The warranty on the Dabbler is for 1 year, which is about the norm for a vape pen.
- Prep Time - The ceramic chamber on the vaporizer pen has been specially designed for easy loading. You can get the wax chamber filled quickly, and it reaches working temperature fast.
- Portability - Compared to other wax pen vaporizers, the Dabbler is a little longer. This does make it a little more obvious when you're using it in public, but it really doesn't make the vape any less convenient to carry. Vapor Brothers even gives you a nice pocket-sized hard case for storing and carrying.
- Ease of Use - Even beginners can get nice vapor clouds with this wax pen without any effort. There is only a single battery included in the design, and the mouthpiece is ergonomically shaped to allow for an easy draw.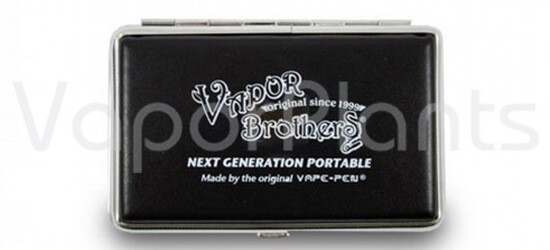 - Heating - Combustion isn't a worry with the Dabbler by Vapor Brothers. The wax vape pen has a microprocessor built into its design that constantly monitors the temperature and adjusts the flow of current to keep it working at optimal vaporizer temperatures.
- Power Supply - The Dabbler has a LiPo battery with an exceptionally long life that allows you to enjoy more than one session before you need to recharge. The vape pen does have pass-through charging capabilities; however, it comes with a very short charging cable that makes it difficult, if not impossible to vape while the unit is plugged in. Another small problem with the Dabbler is that it has a removable cap over its battery that must be unscrewed prior to charging. The small size of the part makes it easy to lose or misplace.