Many people who use medicinal marijuana or legal recreational cannabis, in places where the law allows, enjoy trying different types of materials. For these individuals, a multifunction vaporizer that can work as a dry herb weed vaporizer and as a wax vaporizer is ideal. In the past, most multifunction vapes were pens that couldn't hold much material, but Boundless is changing that with its new multifunction portable vaporizer for dry herbs, wax, and oils.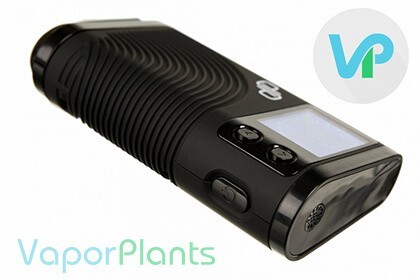 Pros of Boundless CFX Vaporizer
Low price
Vaporizes herbs, wax, and oils equally well
Generously sized heating chamber
Very smooth vapor with above average taste and potency
Digital temperature controls
Cons of Boundless CFX Vaporizer
Larger than other portables
Small cloud size
Vapor quality is not as good as some other portables
Basics of the Boundless CFX Vaporizer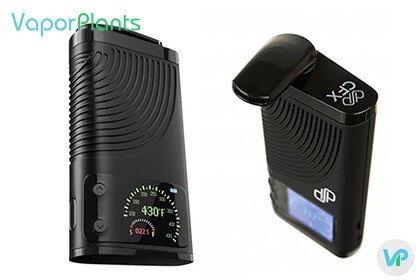 - Price - The Boundless CFX Vaporizer sells for around $180, making it rather inexpensive compared to other portable vaporizers. The price is exceptionally low when you consider that this model actually functions as three different kinds of vaporizers.
- Vapor Quality - While the Boundless CFX Vaporizer doesn't provide exceptional vapor quality like some higher priced models, it does produce above average vapor in terms of taste and potency. The wax and herb vaporizer uses low heat technology to avoid combusting material, so cloud size is rather small with the vape. Cooling technology makes the vapor it produces very smooth.
- Guarantee - Boundless provides a 2-year warranty on the battery in the Boundless CFX Vaporizer. While this is a little short, the company will replace the battery for a lifetime for a $25 fee, which is something other manufacturers won't do.
- Prep Time - The Boundless CFX Vaporizer is simple to load, and has a very large chamber that is ideal for long sessions. Its heat up time is about average, taking between 30 seconds and 1 minute. A vibration notification lets you know when the vape is ready for use.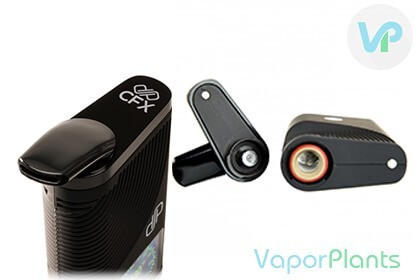 - Portability - While the Boundless CFX Vaporizer is cordless, it is not as small as some other portable vaporizers. It can be difficult to carry in your pocket, and it's not as discreet due to its larger size.
- Ease of Use - With the Boundless CFX Vaporizer, you don't have to be a vaping expert to get large clouds. The vape is very easy to use and doesn't have a lot of draw resistance.
- Heating and Temperature Regulators - A digital display allows you to set the Boundless CFX Vaporizer at the precise temperature level that you desire. This dry herb and wax vaporizer is well insulated, so it doesn't get hot even during long sessions.
- Power Supply - The two internal lithium-ion batteries included in the Boundless CFX Vape have an average life span and don't take too long to charge.

If you're looking for an economical portable vaporizer, that will give you the freedom to experiment with different materials, and customize your experience with precise temperature controls, the Boundless CFX Vaporizer is a good solution. The size makes this vape better as a handheld herbal vaporizer for home use, but you can still travel with it if you desire.
Video: Boundless CFX Vape in action
Buy Vaporizers and Vape Pens from VaporPlants