Cloud V is known for producing vaporizers that are stylishly designed, well made, yet still affordable. The V Terra is the largest dry herb vaporizer made by the brand, and is a favorite among vapor enthusiasts of all experience levels. Read on for a complete Cloud V Terra review to learn more.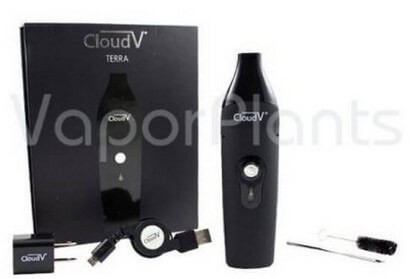 Pros
Economical price
Vapor quality is very good when used properly
One button operation
No draw resistance
Fast heat-up time
Compact for portability
Well regulated heating with 2 setting options
Retractable charging cable
Cons
Short 1 year warranty
Herbs must be very fine and very dry for good results
Stirring is needed to ensure a good experience
Chamber opening is a little small
In-Depth of the Cloud V Terra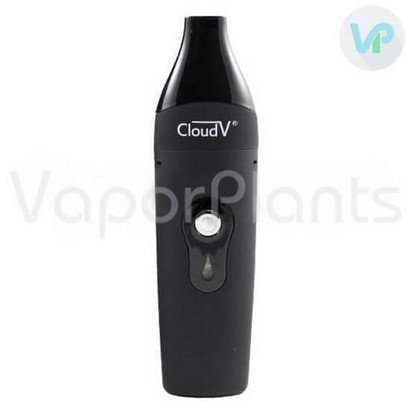 - Price - The Cloud V Terra retails for $125, but we sell it here at VaporPlants.com for just $99. The Cloud vape is one of the most affordable portable options for dry herbs out there, so it's great for someone who doesn't want to spend a lot but still wants a solidly crafted vaporizer.
- Vapor Quality -The unit produces a very satisfying amount of vapor and allows you to enjoy the full flavor and potency of aromatic blends. You don't end up with harsh or overly hot vapor from the unit, and when you use the right Terra Cloud technique, you can get very large vapor clouds from the model. We'll talk a bit about the technique a little later in this Cloud V Terra review.
- Guarantee - One shortcoming of this Cloud vape is that it only has a 1 year warranty. That's about average for a vaporizer that is priced so low; however, it is not as long of a guarantee as what you'll get with some of the higher end portable vaporizers. The vape is well constructed, but you don't get a guarantee that it will continue to function at its best for more than a year.
- Prep Time - The Terra is ready for use in under 60 seconds, which is fast for a portable vaporizer. In order to get good results, you do need to spend time grinding your herbs very finely and letting them dry on a piece of paper prior to loading. This does increase prep time, but it makes a big difference in cloud size and efficiency. The Terra Cloud is relatively easy to load. The chamber is positioned directly under the mouthpiece, and its opening is a bit small. This means you'll definitely want to use the packing tool that's included to ensure that you don't waste your herbs.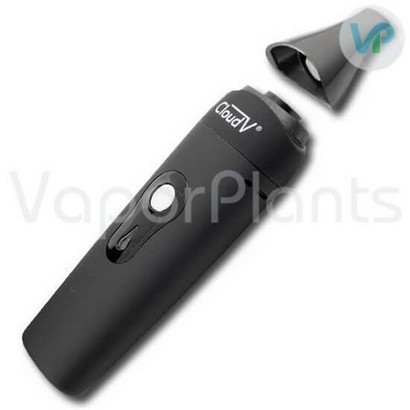 - Portability - Unlike some other portable vaporizers, the Cloud Terra is a convenient choice for someone who wants to be able to vape away from home. It is small for a portable vaporizer, and it's contoured to fit into your palm nicely. The unit only has a single light, making it discreet.
- Ease of Use - In terms of setting up the vape and drawing from it, the Cloud V Terra is straightforward and easy to use. There is only one button to push, and Cloud V has designed the Terra to ensure that you don't get any resistance when you inhale. That said, if you want to make sure you get full size clouds and efficiently vaporize all of your material, you do need to take the mouthpiece off after every 2 or 3 draws to stir your herbs with the included tool. This can be a little bit of a hassle but it will greatly improve your experience.
- Heating and Temperature Regulators - The Terra offers two heat settings. The higher setting is typically best for most herbal blends. A convection style vaporizer, it won't combust your herbs even at the high temperature.
- Power Supply - Battery life is about average for a vape of this price. The vaporizer does come with a very nice charging cable that retracts for easy storage, setting it apart from a lot of other portable vaporizers.
Overall, the Terra model is a good investment for anyone who wants a good vaping experience without having to pay more than $100 to get it. The Cloud V Terra earns a grade of A-, losing points only due to the warranty and the little extra work that you need to do to get the best vaping experience.