The Firefly Vaporizer has been on the market for about 7 years now, but it's still hailed as one of the best bets for anyone looking for a cordless handheld model. Check out this review to learn what makes this model so unique.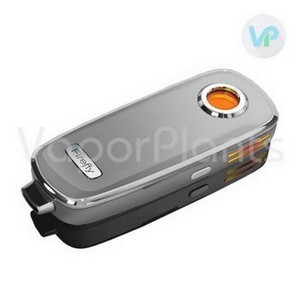 Pros
Affordable price for a top performing model
Unbeatable vapor quality for a portable
Long 5 year warranty
Stylish, modern design
Simple controls
Fast recharge time
Cons
Larger and heavier than some other models
Short battery life
Proper technique for vaping is a little complicated
See tips below to get best results
- Price - The Firefly price is currently around $270 here at VaporPlants.com. The price is comparable to a lot of other units that do not perform nearly as well as this dry herb vaporizer, making this vape a great buy.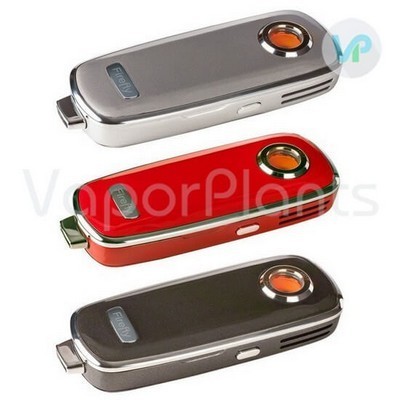 - Reputation - Vapor quality is really where it shines, and is why so many consider it to be the best portable vaporizer on the market. You'll get the full flavor of your herbs and a very smooth, pleasing sensation when you draw from this vape. The Firefly produces very potent vapor, and when you use it the right way, you can get large clouds with the device.
- Guarantee - The warranty is for 5 years, longer than the 2 year-warranty offered on most portable vapes that are similarly priced.
- Prep Time - Loading the Firefly is pretty easy. The heating chamber is small, but there is a cleaning brush included that will allow you to push any herbs that don't end up in the vape into the chamber.
- Portability - One downside is that it is a little longer and a lot heavier than most other portables. Really, this model is more of a handheld vaporizer that is a convenient alternative to a desktop vaporizer for use at home rather than for traveling.
- Ease of Use - The biggest problem with the Firefly is that if you simply follow the directions in the quick start guide you likely won't end up with large vapor clouds. While the controls are simple to master, there is a special technique that you need to employ to really get the unit to generate a lot of vapor. The technique is outlined in the tips section below.
- Heating - There is only one temperature setting offered on the portbale vaporizer, but the dynamic convection heating element is optimized to prevent combustion. Even if you experiment with different materials, you really don't need variable heat settings due to the advanced design.
- Power Supply - The battery only will last you through about one long session or two standard ones. Fortunately, it only takes the battery 45 minutes to recharge, and you can purchase extra batteries to have at the ready.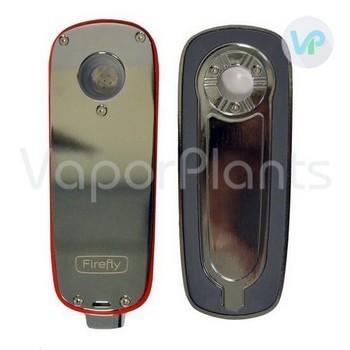 Always start with the driest herbs possible and grind them fine to get good results.
Before you vape, you need to prep the oven. Do so by holding down the button for 8 seconds, releasing it for 1 second. Then, keep the button pushed for 4 seconds before you draw.
Cleaning is very important to get the most out of this vape. You need to open it after every 3 or 4 draws, and brush out the vapor path with the brush that comes with this device.
Stir your herbs whenever you open your vaporizer for cleaning to ensure efficiency.
Consider purchasing some of the available Firefly accessories, particularly the wall and car chargers, and a spare battery to ensure you're able to use the vape whenever you wish.
Whether you choose to buy it in red, grey, or black, Firefly vape will give you a truly exceptional vaping experience. Overall, it gets a total score of 90/100, really only losing points for its complicated draw method, which you can easily master with a little practice. You can learn more about the vaporizer on the Firefly product page here at VaporPlants.com.
Video: Firefly Classic in Action