Grenco Science is one of the most well-known manufacturers of herb and wax vaporizers, and for good reason, - as only few companies have managed to create a line of models that are as stylish and affordable as the ones in the legendary G Pen collection. Today, you have hundreds of options when it comes to buying a personal vaporizer. It's easy to get overwhelmed by the vast number of different devices on the market, but when you know what brands are the best in the business, things become a whole lot simpler. Grenco Science is one brand that has managed to stand out by offering some of the best vaporizer pens in terms of style and efficiency. Whether you're looking for a dry herb, wax, or an oil pen, collection offered above definitely has a model that is perfect for you. Read on to learn more about the Grenco Science brand.
Grenco Science is a manufacturer of portable vaporizers and vape pens. Their G Pen collection has made vaporizer pen category famous, and the brand has created some of the most legendary devices of all times, like their stylish Snoop Dogg G Pen model. Grenco's team has never been content to just rely on their fame for continued success, constantly working to improve the design of every vaporizer that they make, continuing to unveil innovative new models year after year. The excellence and originality has made the company one of the most famous in the industry. In fact, G Pens have caused such a stir that even celebrities like Snoop Dogg have been anxious to collaborate with Grenco Science's engineers to create bold vaporizer pen designs.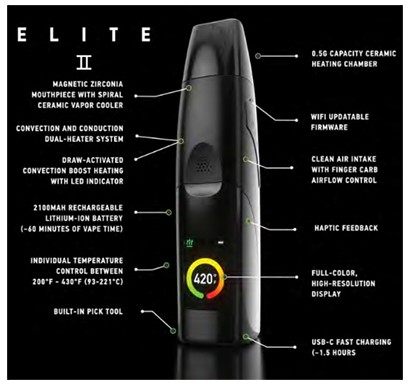 Why should you be tethered to the wall by a cord? Grenco Science team has been asking that question since the founding of their world-class manufacturing company. The brand has been a true leader in the development and making landmark achievements in design that have left other brands running to keep up. If you're looking for the latest and greatest features in vape pens, the Grenco Science collection is the perfect place to shop. With their revolutionary original G Pen and Micro, the company has made it possible for vape enthusiasts to enjoy all types of materials while on the go. From dry herb to oil pens, the collection includes something for every person who lives the lifestyle and vapes on the go.
Some of many of the benefits of Grenco Science vaporizers include:
Variety - from the tiny Micro G Pen to the Elite with convection technology, Grenco Science offers wax and herbal vaporizers for everyone.
Reliability - Grenco Science's warranty is good for 1 year and covers batteries and chargers.
Cost - only a fraction of what other vaporizers with similar features cost. The G Pen collection begins at just $60, while the G Pro vaporizer sells for less than $90 and even the top-of-the-line Elite has now a price point of under $150.
Style - collaborating with different trend setters, Grenco Science has been able to make their vaporizers fashion accessories in their own right. A prime example is the Snoop Dogg G Pen with distinctive look which reflects the hip-hop artist's laid-back sense of style.
About the Grenco Science Collection:
Currently, we offer a complete collection by the brand, please read about it below: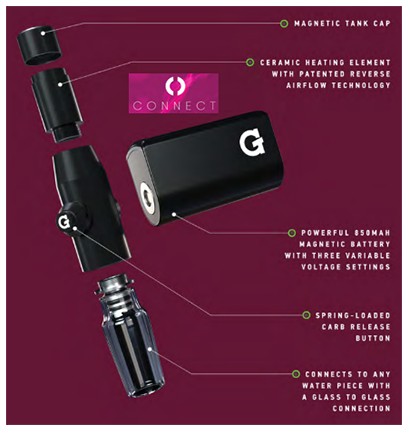 - G Pen - comes in all possible versions, such as herbal, wax, oil and Snoop Dogg models, this collection is definitely something to consider. The G Pen Herbal and the Snoop Dogg Herbal vaporizer pens are both designed to be used with aromatic blends. Both models are inexpensive options, but it's important to use caution when vaping with either of the models. This is because the dry herb oven can cause combustion during long sessions where you take many back to back draws. For best results, herbal models should be used for short sessions with breaks in between the draws. But the whole collection started with just the classic G Pen for wax and eventually expanded to include even a complete oil kit. For a full review of the classic G Pen click here.
- Micro G Pen - Grenco Science is known for developing innovative models and making vape pens that are unique and stylish. The Micro G or Micro G Dual are vape pen kits meant for waxy concentrates which are compact and affordable, but smaller in size than the original, making them easier to carry, assemble, load and use. Unfortunately, at this time Micro models are available to be used with thick waxes only.
- G Pro - was introduced as a compact dry herb vaporizer that's larger than the G Pen, but still compact enough to use easily on the go. Larger in size, this model will give you a larger heating chamber and a bigger battery for longer sessions and more usage time on the go. Durable and sophisticated, the G Pro has stainless steel heating chamber. The G Pro Herbal Vaporizer produces pure vapor, which, after its release, started a new standard and consumer expectations of the herbal vaporizer industry. The G Pro is strictly for dry herbs and now includes only one model. For a full review of the G Pro click here.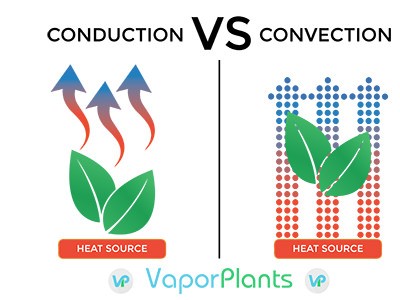 - G Pen Elite - Grenco Science has long been a leader in the design of portable vaporizer pens, but their previous models have left something to be desired. The original G Pen is known to burn herbs, and the G Pro lacks many of the features found in other newer portables. For the price that you'll pay for this kit, the G Pen Elite is likely the best vaporizer for dry herbs that money can buy. This unit is great for beginners who want a good experience, but don't want to invest a lot in a first vaporizer, as well as for more experienced vaporists who want a more economical unit. While there are models out there that provide better quality vapor, you'll typically pay $100 more for them. For a full review of the G Pen Elite click here.
When you're shopping, it's important to understand that Grenco Science offers conduction and convection models. Conduction vaporizers heat up herbs, wax, and oil quickly because their heating elements are in direct contact with the material. This means you don't have to wait long to start your session, but it can also mean that there is a risk of your material getting too hot and combusting or burning. This is much more likely to happen if you're using any of the G Pen or G Pro models, except the new Elite models. If you're looking for other convection models that have less risk of combustion, you may want to check out our complete Convection Vaporizers category in the drop down menu above. Usually more expensive than conduction vapes, convection models heat up herbs a little more slowly because they warm the material by passing hot air through it rather than by exposing it to heat directly. The benefit is that the herbs heat up more evenly and are less likely to burn.

There comes a time when you need to consider your options as a vaper. With incredible selection of vaporizers for you to choose from, which ones are the best vaporizers? It all depends on personal preferences of course, however, there are a few basic things to keep in mind when buying. From dry herbs to concentrates like wax and oil, there is a number of ways to vape each each material. Which is your preference? Some portable vaporizers function as a wax only devices, some only as herbal, and others as all-in-one. Next, you may want to take into consideration whether or not you want to add on some accessories to your vape that make using it a more pleasant experience. This includes things like extra batteries, car chargers, cases, different heating chambers and much more.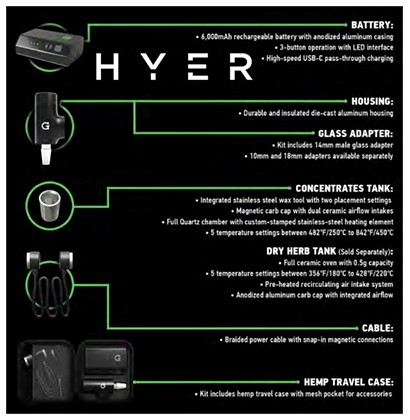 So how do you choose the right Grenco Science vaporizer? Here are the main points of comparison:
Material - the very first thing that you need to decide is what you want to vape. If you want to vape dry herbs, you can choose from few different models. For wax, you can pick either the G Pen or Micro. For oil, you'll need to stick to the only G Pen available.
Size - if you want the smallest vape pen possible, the Micro G Pen is going to be the best choice for your needs. Want a compact model that has a longer battery life? Pick the original G Pen. For a better experience vaping dry herbs or the ability to have the longest possible sessions, the G Pro is the right choice, but Elite would be the best choice.
Appearance - lastly, you'll want to consider the style. Some models are available in designer finishes that were created through collaborations with celebrities and fashion designers. These vaporizers typically cost a little more but may be more visually appealing to you.
Please take the time to carefully read the instructions included with Grenco Science vapes to avoid any mishaps or potentially unnecessary situations. If you skip any of the necessary steps for the initial use, you may find yourself having spent a lot of money on something that no longer works due to incorrect use. Keep in mind that with vaping, you are getting a much more potent experience using a vape pen than you would smoking conventionally the material. This means that it takes less time to reach your desired level of satisfaction.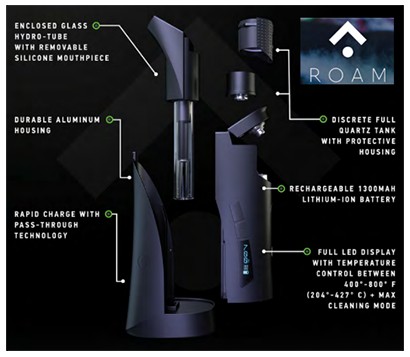 Just like any other sort of electronics, for example a smart phone, any vaporizer you choose will need a little TLC and routine maintenance to make sure it is running in its top condition. Once again read the manual for important tips on caring for the device, such as draining the battery completely to ensure a longer overall life that does not ruin the battery in the meantime. When it comes to deciding which vaporizer offered above is the best for you, it is all a matter of what you hope to get out of it. Vaping is different from smoking in a number of ways, but while many find it more efficient and pleasant, it also comes with a slight learning curve. Take the time to read reviews on potential vapes, and then when you find the one you want, take it slowly to be sure you are getting the best possible experience from your new Grenco Science vaporizer.
How Long is Grenco Science's Warranty?
Grenco Science is one of the best-selling brands today and this is due largely to the fact that the company has earned an excellent reputation for producing high quality products. Still, problems can arise with any, even the best vaporizer models, so it's important to understand the details of the warranties that cover even the premium quality vapes. Grenco Science offers a standard 1-year warranty. The warranty starts on the date of purchase and lasts for 365 days. The warranty covers any version of the parts listed for the vaporizers named above, including specialty and collaboration designs like those from the Snoop Dogg. Read on for answers to questions that customers often ask about:
What Parts are Covered? All of the parts listed below are covered by the warranty: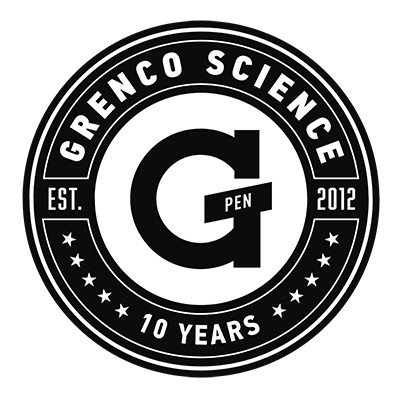 Internal and External batteries
Wired and Wireless USB chargers
What Parts aren't Covered?
Only the electronic portion any of the Grenco Science vaporizer pens are covered because all the other parts on the vapes are intended to be periodically replaced. Any parts that aren't named on the above list do not have warranty coverage. This includes:
Tanks and atomizers
Mouthpieces
Coils
Tools and other accessories
How are Warranties Handled?
If a part that is covered by a warranty fails during the coverage period, and you purchased your vaporizer kit through us, VaporPlants.com, you will need to do the following:
Send an email to [email protected] explaining what the problem is.
Once your email is received, Grenco Science will respond to you within 2 to 3 business days (Monday through Friday are considered business days) and provide you with instructions regarding how to send your faulty part back.
You will need to send proof of purchase, like a print out of your email confirmation from VaporPlants.com, to Grenco Science with the defective part. Without your proof of purchase, Grenco Science will assess a processing and handling fee.
As long as you provide the necessary proof of purchase, Grenco Science team will send you a free replacement part and cover the cost of shipping it to you once they have received your defective part. The cost to send the part to them is your responsibility.
There is one exception to the Grenco Science warranty. The warranty does not apply to any products that are sold through marketplace websites. These include sites like Alibaba, Amazon, and eBay. Products sold through these websites are not being sold by authorized dealers, which voids the warranty. In many cases, products sold through these sites are counterfeits or used.
Grenco Science prefers to handle all warranty questions themselves to ensure that customers receive the fastest service possible and the latest information about warranty coverage. As a result, they ask that authorized retailers like us direct customers to contact them directly via email at [email protected] or by phone at 800.948.7480, Mondays to Fridays between the hours of 8:00 AM and 5:00 PM Pacific Standard Time.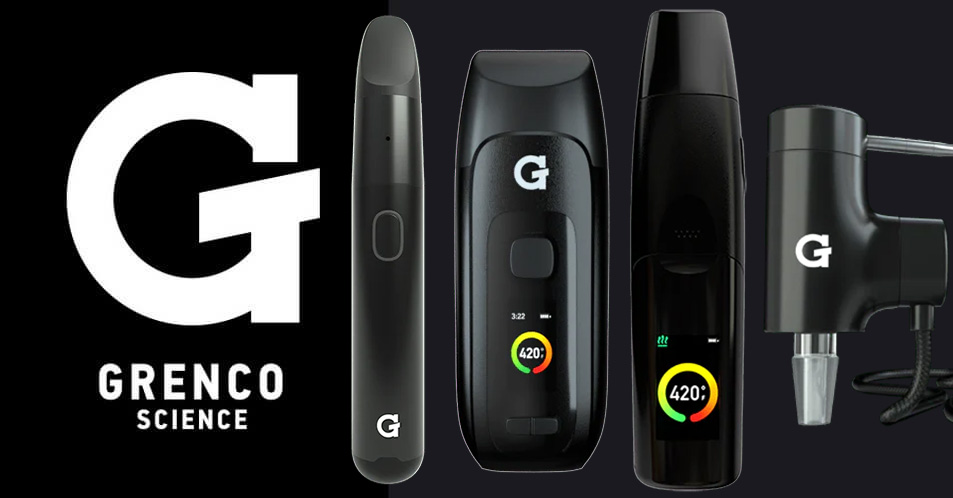 Some Reviews by Our Customers:
By Brad - Grenco really does have some of the most famously used and reliable vapes out there. I have that basic G Pen vaporizer and it is so fun and easy to use. I love how mine looks, and I get compliments on it, even after all this time. It's very sleek and sturdy, which is really important, because I'm a super clumsy guy. I'm also kind of a vape elitist, and personally, I absolutely will not use anything else but this vape pen.
By Joan Dupree - This is such a good warning for anybody who wants to buy Grenco Science. I actually made the mistake of buying one on eBay. The person said they were authorized, and they had good ratings, but when I got mine it didn't seem quite right. It worked fine for a couple of weeks and then I couldn't get the G Pen to work right. I thought maybe it was the battery charger, so I replaced that and nothing. A new battery didn't work either. I called Grenco Science, and they told me I didn't buy through an authorized dealer, so there was nothing they could do. Lesson learned the hard way.
You can learn more about all of the G Pen and G Pro vaporizers by reading our product descriptions and our reviews by clicking on the links above. As one of the authorized retailers, we carry the complete line of Grenco Science products. If you would like help selecting the right vaporizer pen from the collection above, please feel free to contact us.