Today, there are numerous portable vaporizers available in vape shops across the country, as well as within the inventories of popular online vape shops. That being said, it wasn't always this way! Although a portable vaporizer was designed very early on in the history of vaping, it took several years for the concept to catch on and definitely embed itself within the mainstream. The design and functionality of portable vaporizer models evolved over a period of years, with new products being developed to build upon the triumphs and failures of previous editions. Here is a look back at some of the most well-known styles that emerged in recent history.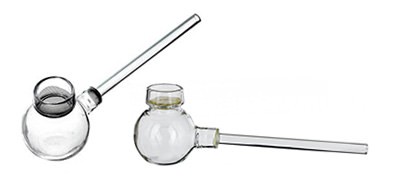 Shake and Vape
This vaporizer was invented in 1994 by a vaping enthusiast named Eagle Bill Amato. Having developed a desire to create a aromatherapy vaporizer that could be easily packed and transported, Amato produced the Shake and Vape, using as his source of inspiration the designs and styling of classic pipes. The product consisted of glass pipe with a large bowl that could be heated using a traditional pocket lighter. While the vaporizer worked well, the fact that a flame source was needed for operation limited the functionality of the Shake and Vape.

Ubie
The Ubie first entered the marketplace in 2000 and is still sold in smoke shops today. In fact, the Ubie is still quite popular, due in large part to its affordability and compact size. This dry herb vaporizer is composed of two glass tubes that fit together. In order to vape, users hold a flame to one end of the tube and then suck on the other. The breath moves heated hair through the tubes and produces a convection-based vapor.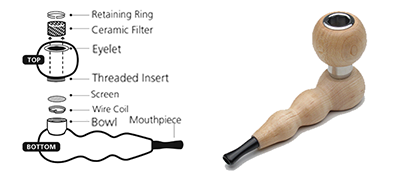 VaporGenie
This product was first introduced in 2002 and is the first vaporizer that achieved true commercial success. The technology needed to create batteries like those found in contemporary e-cigarettes had not yet been developed, which meant that this vaporizer, like those that had come before it, required the use of a lighter. The VaporGenie Vaporizers featured a stainless steel bowl and ceramic filter that protected herbs or tobacco from the flame source. This reduced the risk of combustion and created more vapor than earlier models. The introduction of the VaporGenie truly revolutionized vaping. It was the first affordable and easy-to-use dry herb vaporizer model to hit the market at that time.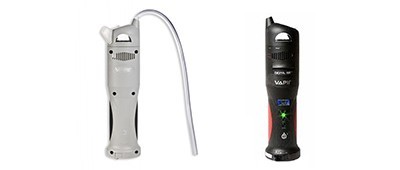 Vapir Classic
Designed by AIR2 in 2000, this vaporizer was actually inspired by a more traditional model that could then be made portable through the addition of a battery pack. Larger in size than a true portable model, the Vapir Classic did introduce some new features to the world of portable vaporizers, namely a digital temperature control to reduce the likelihood of combustion and a battery-powered operation which eliminated the need for a flame. Although the portable Vapir NO2 vaporizer, the Classic did not achieve commercial success due to its impracticality and expensive price tag, it did pave the way for future models.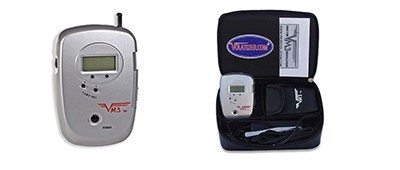 Volatizer VM3
First released in 2006, this product was the first pocket-sized vaporizer that used a battery and had a digital temperature control. While portable pocket Volatizer Vaporizer was easy to store and to carry, it had a short battery life that reduced its usefulness and was very expensive, retailing for $500.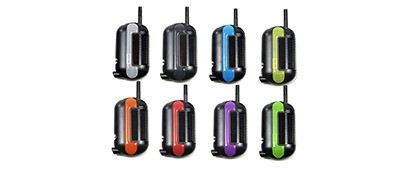 IOLITE
This product arrived on the market in 2008 and was unlike any portable vaporizer that had been sold before. The model relied upon a catalytic heater placed inside the vaporizer that was powered by butane and operated at a single temperature, eliminating the need for both a battery and a temperature regulator. When freshly filled, the IOLITE could produce vapor for up to two hours. It also featured a very discreet design which made it difficult to identify as a vaporizer. The portable IOLITE Vaporizer was half the price of the Volatizer VM3, which made it more accessible for many vaping enthusiasts.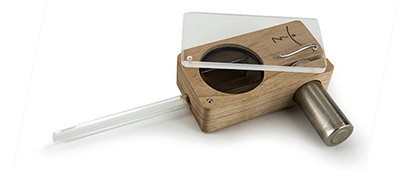 Magic-Flight Launch Box
These vapes were first unveiled in 2009 and quickly became a major competitor for the IOLITE. Small enough to fit in the palm of a hand and powered by tiny NiMH batteries that is used for dry herbs. Magic Flight Launch Box vaporizer was more powerful than previous models and could produce a very pleasing, thick vapor. The vaporizer also had an affordable $100 price tag thanks to a simple wood, copper wire and steel mesh design. There were no controls that needed to be mastered in order to use the vaporizer, making it quote popular among beginners and experienced users.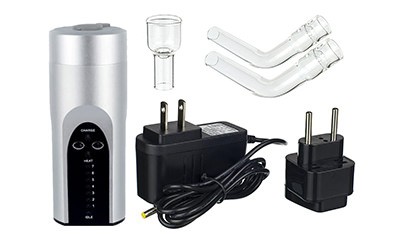 Arizer Solo
This herbal vaporizer was first released in 2011 to a significant media buzz. This vaporizer was built as a luxurious, portable vaporizer called Arizer Solo for dry herb for those who were serious about vaping. The product featured a number of sophisticated additions, including digital temperature controls and lithium ion batteries. The vaporizer sold for $300 and was much larger than the Magic-Flight Launch Box. In fact, the device was so large that it was often considered non-portable by users.
Pax Vaporizer by Ploom
One of the newest pocket-size vaporizers on the market, the Pax Vaporizer is considered a vape pen model. That being said, it looks much more like a traditional lighter than a writing implement. Designed with style and functionality in mind, the Pax is very modern in appearance and includes an LED display. Known for producing very high quality vapor, the Ploom Pax is a conduction heating model that retails for nearly $250.
The portable vaporizer continues to evolve, and new models are being released on a regular basis in an effort to meet the demands of vape enthusiasts seeking discreet, portable, and powerful products. If you're in the market for a portable dry herb vaporizer model, you can explore a variety of attractive options at VaporPlants.com. We can help you choose the perfect design which meets your needs fully! If you have any questions, we will be glad to explain the key features of any products on our online store. Contact Us today!