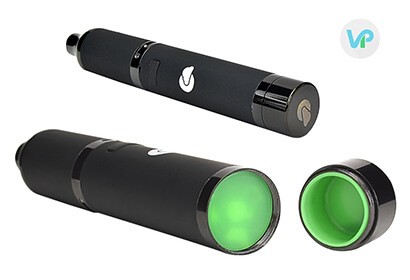 Cloud Pen has been around for quite a while, always delivering quality vaporizers with every new release. They set out to make a self-contained wax pen vape perfectly suited for vaping on the go in places where it is medically or recreationally legal to do so, and that is exactly what Cloud Pen has accomplished with the Paragon Vape. Check out our full review of Cloud Pen Paragon below.
Pros:
Integrated dabbing tool
NoGoo silicone wax jar located on the bottom of the pen
2 Dual Quartz Rod Atomizers
Great flavor and vapor quality
Powerful, long-lasting battery
Cons:
In-Depth of the Cloud Pen Paragon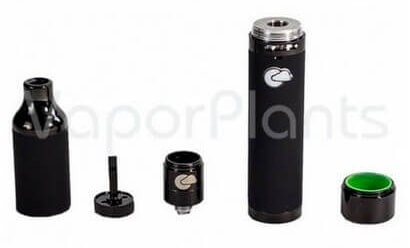 - Price - The Cloud Pen Paragon retails for a price of $99. For everything this vape comes with, it is worth every cent.
- Vapor Quality - A number of factors go into the exceptional taste and vapor quality of the Paragon dab pen vaporizer. The first is its dual quartz rod atomizer. Quartz delivers a clean vaporization experience that preserves the flavor of your waxy concentrates. Smooth, strong hits can be achieved through large draws from the larger mouthpiece, which also helps to deliver big, dense clouds.
- Guarantee - The Paragon comes with a 30-day warranty on its atomizer, and a 12-month warranty on any defective batteries.
- Prep Time - Prep time takes no time at all! It's a matter of removing the mouthpiece and using the integrated dab tool to load in your concentrates.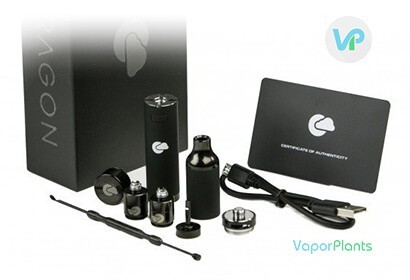 - Portability - The Cloud Pen Paragon is fantastically portable due to both its handy, included dab tool and NoGoo silicone jar. This jar features a non-stick component that allows you to easily and discreetly stow away your wax for later use. The jar is located at the bottom of the dab pen and has a seamless look so that in public, no one would be the wiser. You will never forget your concentrates at home again. Say goodbye to extra dab tools and bulky jars when you say hello to the Paragon!
- Ease of Use - Considering its integrated dab tool and silicone jar, it doesn't really get any simpler than this. Loading it is a breeze and using it is even simpler.
- Heating and Temperature Regulators - The Paragon includes two Dual-Quartz Rod Atomizers that are both made from high quality materials. The dual quartz gives great flavor and efficient heating, much better than the alternative wick and coil heating systems. Choose between three different preset temperatures.
- Power Supply - The Paragon uses a 2200mAh battery that takes a mere 3 hours to charge and delivers very long vaping sessions, perfect for on the go use.
If you are the type who forgets their dabbing accessories like a loading tool or your jar at home, the Cloud Pen Paragon Vaporizer is going to save the day, every day. With its built-in accessories, long-lasting battery, exceptional atomizer, and wonderful vapor production, this vape is a catchall handheld vaporizer for wax that is ready to go with you anywhere.
How to Use the Cloud Pen Paragon Vaporizer

Turn the vaporizer on by clicking the power button 5 times rapidly in a row
Use the integrated dab tool to add a dab of wax onto the dual quartz rod coils, but do not touch coil with the dab tool
Choose the temperature by pressing the button three times
Melt your dab just a little into the coils
Inhale while pressing the power button