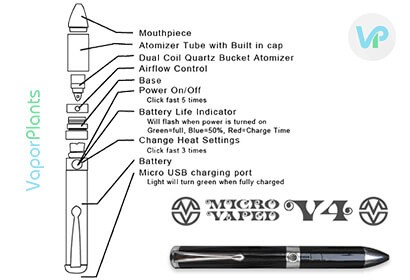 The Micro Vaped V4 vaporizer pen is an ultra-compact pen style vaporizer that looks like a genuine luxury writing pen. This is an economically priced high quality dab vape for those who need portability and ease of use. It features a quartz atomizer that is perfect for getting great tasting clouds and a clean vape every single time.
Pros:
Ultra-compact; looks like a luxury writing pen
Pass-through technology
Dual Quartz Coil Bucket
6 Heat Settings
Great Vapor Production
Cons:
1-year warranty, lower than most other vaporizers
Micro Vaped V4 is Discontinued
Rating:

8

/

10

by VaporPlants
To purchase a similar model, click below


Use coupon code 'VPR' to save 10% OFF
In-Depth of Micro Vaped V4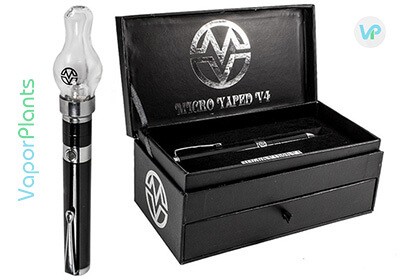 - Price - Priced at $79, the Micro Vaped V4 features an ultra-low price for a dab pen that is as compact as this one is.
- Vapor Quality - The vapor quality is incredibly smooth and dense, with great airflow even though it only has a few air holes. You can taste every single aspect of your favorite concentrates, and that is due in part to the pure quartz crystal atomizer that this amazing vaporizer features. You can get up to three consecutive perfect hits in a row without needing a refill.
- Guarantee - There is a 1-year warranty in place so that you can be certain you are satisfied with your purchase.
- Prep Time - It is very simple to fill the beautifully sleek vaporizer pen with your concentrates. From there, you can heat the Micro Vaped V4 as long as you would like, up to an impressive 30 seconds to give you control of your vape. This is, once again, thanks to the wonderful full quartz atomizer.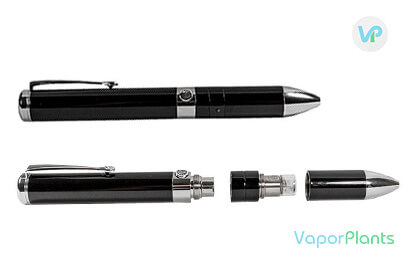 - Portability - This is perhaps one of the most portable vapes on the market. It is super compact, as it looks like a real luxury writing pen instead of a pen vape. Take it anywhere with you as it fits well in the palm and in the pocket!
- Ease of Use - It is simple to load and to use with your favorite concentrates. Cycle through the heat settings with just a few clicks of a button, and the indicator lights will display the color of the heat setting you have chosen.
- Heating and Temperature Regulators - This vape comes with 6 heat settings ranging between 360 to 420 degrees Fahrenheit so that you can choose how you vape down to the degree. The atomizer is a refined skillet coil bucket that has been constructed from pure quartz crystal, for even heating and completely unmatched flavor, the likes of which you've never tasted.
- Power Supply - This wax vape uses a lithium ion battery that allows pass-through technology for vaping as it charges.
The Micro Vaped V4 vaporizer is a catch all for those who need portability. With its real pen-like appearance, it is excellent for taking on the go for covertly pen dabbing. With 6 heat settings, a quartz atomizer, great airflow, and an even better price, what more could you ask for?