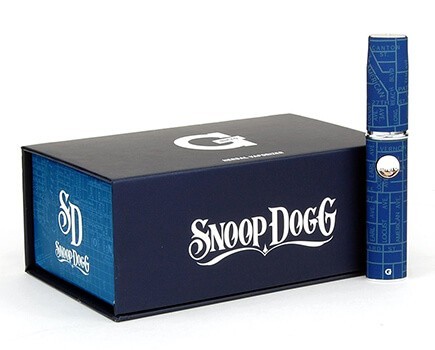 Grenco Science is known for developing innovative models, and for collaborating with celebrities and fashion designers to make vape pens that are unique and stylish. The Snoop Dog Micro G is one of the latest Grenco Science collaborations, and is a mini dry herb vape pen meant for aromatic blends. Read our complete Grenco Science vaporizer review to find out what's great and what's not about this model for dry herbs.
Pros:
Very inexpensive vapor pen
Ultra compact vapor pen that's easy to carry
Simple to load and to use
Cool blue and silver design created by Snoop Dogg
Cons:
Not a true vaporizer; combusts herbs and has poor vapor quality
Smaller capacity than other herbal vape pen models due to its size
Snoop Dogg G Pen is discontinued by Grenco Science
Rating:

7

/

10

by VaporPlants
To purchase a similar model, click below


Use coupon code 'VPR' to save 10% OFF
Basics of the Snoop Dogg G Models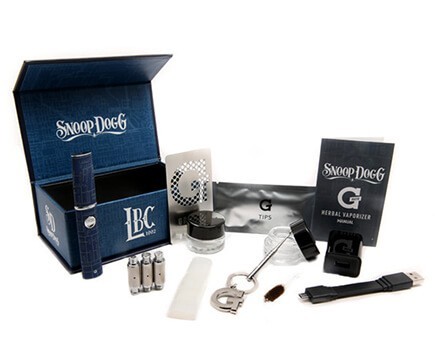 - Price - the price of the Snoop Dogg Micro G is very affordable. You can typically purchase the vape pen for less than $80, making it one of the least expensive models on the market today.
- Vapor Quality - this Grenco Science vape is a conduction vaporizer, in which the heating coil comes in direct contact with your aromatic blends. This proves to be problematic in the Micro G. The high temperature of the heating coil tends to burn herbs rather than vaporizing them, so you are inhaling smoke rather than vapor. The vapor quality with the vapor pen is low, making it really only a great choice for those who need a very inexpensive model, or who want to smoke with a device that looks like a vapor pen.
- Guarantee - the Micro G has a 1-year warranty on the battery, which is about what you would expect for a dry herb vaporizer pen of this price.
- Prep Time - the Grenco Science unit is very easy to fill and heats up fast due to its conduction vaporizer heating system. You can load it and start vaping in just a few seconds.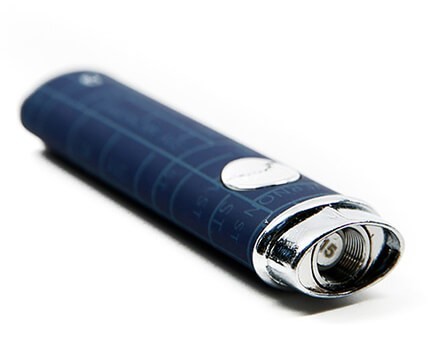 - Portability - another area where the Snoop Dogg microG excels is portability. The device is much smaller than many other herbal vaporizer pens, so you can definitely carry it in your pocket or in a bag without any worry.
- Ease of Use - anyone can use the Snoop Dogg microG easily. There is only one button featured in the design, and the model does not have any major draw resistance to get in the way of vaping.
- Heating and Temperature Regulators - there is only one temperature setting for this device. As previously explained, the temperature of this vaporizer for sale is hot enough to cause combustion rather than vaporization.
- Power Supply - with this Grenco Science vape, you receive a high quality lithium ion battery that lasts through about 2 hours of continuous use. This is better than or the same as most vape pens available for this price.
The Snoop Dogg microG has a major problem with vapor quality due to its conduction design, but that doesn't mean that it can't benefit many users. People who take only a few draws from their device at a time may not experience combustion, and this model is also a possible choice for those who want a convenient, easy way to use on the go, and aren't concerned about smoke. You can learn more about the G Pen collection here on the product's home page at VaporPlants.com.
Snoop Dogg has long been associated with the vaping lifestyle, so when Grenco Science wanted to design a new vape pen lineup unlike anything else on the market today, they knew who to turn to. The Snoop Dogg G Pen Herbal is the result of their collaboration. The G Pen by Snoop Dogg is a herbal vaporizer pen made for all types of aromatic blends. The best G pen for anyone who wants a stylish vape which is built to meet the high standards of Snoop Dogg himself, so you can be certain you'll be satisfied with its design.

What is a Vape Pen?
A vape pen is a portable vaporizer that is designed to be compact and easy to use on the go. Shaped like a writing pen, vapor pens are used to heat a material until it becomes hot enough to release the active compounds inside of it in the form of vapor that you can draw. It's cleaner than traditional smoke and contains a higher concentration of active ingredients. G Pen model, produced through the collaboration with Snoop Dogg, features one-button operation, so it's very easy to use. First, you fill quality ceramic tank with your material. Then, you press the power button and hold it down. The battery supplies power to the state-of-the-art heating element, making it a Conduction Vaporizer, which in turn heats up your material and releases the vapor within 5 seconds. While you hold the button down, you just draw through the mouthpiece. After you've finished vaping, press the button 5 times to lock the battery for safety, and when you're ready to vape again, push it 5 more times to unlock.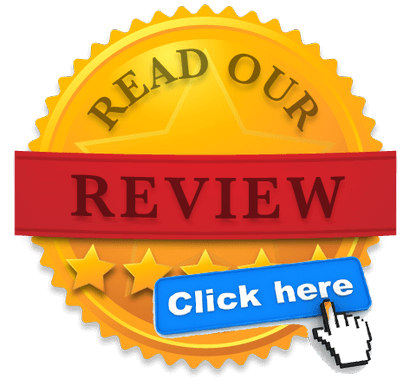 Snoop Dogg G Pen vs the Snoop Dogg Micro G Pen
While the Snoop Dogg G Pen Herbal and the Micro G Herbal are made from the same types of top quality parts and are used the exact same way, there are some major differences between them. The biggest difference is that the G Pen Herbal is larger in size, at 5.25 inches in length, versus the 4-inch length of the G Pen Micro. The reduction in size made the Micro more compact and easier to carry in your pocket. Because the G Pen micro is smaller, and is still a Conduction Vaporizer, it does have a smaller capacity, so you'll need to refill it more frequently. The batteries also differ between the two models. The Snoop Dogg G Pen Herbal has a 9000 mAh lithium ion battery, while the Snoop Dogg G Pen Micro has a 4500 mAh lithium ion battery. This means that the full-size G Pen can go for longer between charging than the Micro. Because the G Pen is better then the Micro G, the Micro G Pen by Snoop Dogg has been discontinued.
Why you'll Love the Snoop Dogg G Pen
There is truly a lot to love about the Snoop Dogg G Pen Herbal. The vaporizer pen features an exclusive blue finish with a map of Long Beach, Snoop Dogg's home town, engraved on the front. The parts are of the highest possible quality, so each pen carries a 1 year warranty to ensure your satisfaction. The devices have LED indicator lights that allow you to easily monitor progress during charging, and come with USB chargers and wall adapters, to give you flexibility as to how you charge.
The G Pen Snoop Dogg Herbal Vaporizer was crafted with simplicity in mind. Grenco Science used as few parts as possible to make the dry herb G Pen as easier to clean and maintain. The parts that the G Pen vaporizer does include are all of true luxury quality. A scientifically hardened glass sleeve ensures vapor purity and is strong enough to resist wear and tear. The nickel aluminum alloy skillet heating element is so powerful that the chamber reaches working temperature in just 2 seconds. Completing the design are the ceramic crucible and fiberglass wick, which keep contaminants out of your materials and offer unparalleled resistance to wear and tear.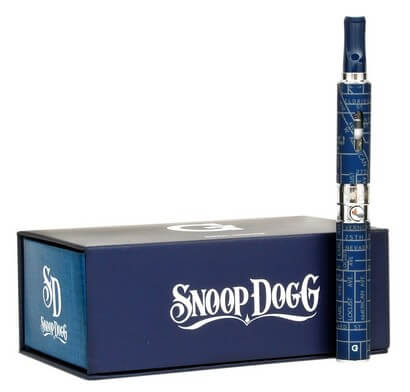 In dry herb vaporizer reviews, the size of the Snoop Dogg G Pen is frequently praised. The device is just 5.25 inches long and measures only 0.5 inch in diameter. Weighing only 0.09 pounds, the vape pen can be slipped right into your pocket and carried wherever you go.
Quality is Assured
With the G Pen by Snoop Dogg, you can be sure that your herbal vaporizer will only engage when you're ready. That's because it features a 5-click safety mechanism that prevents accidental firing and the burns and damage that can come with it. Until you push the activation button five times in a row, the G Pen battery cannot be engaged. Once you have pushed the button appropriately, the battery will unlock, and the LED indicator light will flash three times. After vaping, push the button five more times, and you can lock up the battery to ensure safety.
The G Pen by Snoop Dogg features a top-of-the-line 900 mAh lithium ion battery that is optimized for use. The battery is capable of powering the vape pen through multiple uses, and when the battery needs recharged the flashing LED light will let you know before you're unable to vape. After the first three to four cycles, you can have the G Pen battery charged fully in just 1 hour. You'll know it is charged when the indicator light changes from red to green.
With the Snoop Dogg G Pen Vaporizer, there are no screens to replace, so maintenance is incredibly simple. Grenco Science includes both a cleaning brush and cleaning tips as well as full instructions on how to clean your new G Pen. The Snoop Dogg herbal pen vaporizer is warrantied for 1 year.