Portable vaporizer units are becoming more and more advanced to meet the demands of users who want an exceptional vaping experience. Even as established brands work to improve the design of their vaporizers, new brands are emerging. The Utillian 720, originally named Weecke Fenix, seems to take a great resemblance to the Crafty by Storz & Bickel. It is one of the new options on the market today that is designed to do what many other portables can't--work equally well for dry herbs as it does for wax. But does it live up to its promises? Read my vaporizer review to find out.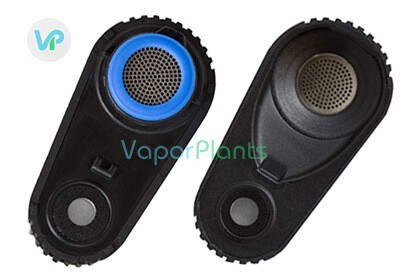 Pros:
Works with wax and dry herbs
Easy to load
Simple to operate
Competitively priced
Convection vapor quality
Above average taste and potency on the right heat settings
More temperature options than other vapes
Cons:
Shorter warranty than some vaporizers
Harsh vapor on high temperatures with dry herbs
Battery life indicator is poor
Utillian 720 Reviewed
Rating:

7

/

10

by VaporPlants
To purchase a similar model, click below:


Use coupon code 'VPR' to save 10% OFF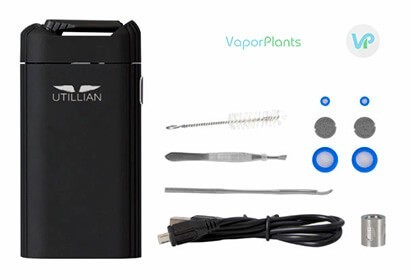 - Price - The Utillian 720 sells for $219, making it similar in price to the Haze, which also works as a wax and herbal vaporizer, and a little less expensive than the Pax 2 vape and Firefly.
- Vapor Quality - A convection vaporizer, the Utillian 720 produces very high quality vapor with waxy concentrates when you use the higher heat settings offered on this unit. As an herb vaporizer, the model works well on the lower settings. If you turn the heat up past the mid-levels, you'll end up with a harsh vapor with diminished taste. Once you have figured out which heat setting to use, the vaporizer will give you great results in terms of cloud size and potency.
- Guarantee - Utillian offers a 1-year warranty on their wax and dry herb vaporizer. That's not as long as what you'll get with some other vaporizer for sale units.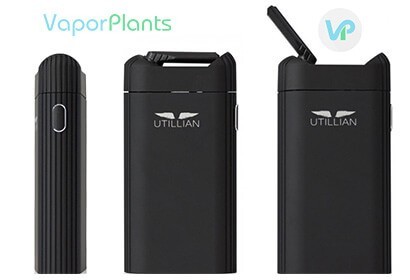 - Prep Time - For a convection vaporizer, the Utillian 720 gets hot very quickly and is ready to go in just 1 minute. Loading it with herbs or wax is a simple task, but be sure to grind your herbs finely to allow for ample air flow.
- Portability - In terms of portability, the 720 Vaporizer is about as easy to carry as a smartphone. It's nearly identical in shape and size to an iPhone. While some may say its look is a little bland compared to the Firefly or the Pax 2, the fact that it resembles a mobile device makes the wax and herb vaporizer device very convenient.
- Ease of Use - The 720 Vaporizer is simple to use with little draw resistance. It fits nicely in your hand, and its LED temperature indicator allows you to know when it's ready to use.
- Heating and Temperature Regulators - With the Utillian 720, you get four heat setting levels, plus four enhanced settings that kick the temperature up 4 degrees. That means that this wax and dry herb vaporizer has eight options available. As previously mentioned, the lower ones tend to work best for herbs, and the higher ones are ideal for wax. I would recommend starting with one of the four settings and then use the enhancement to increase vapor production at the end of your session.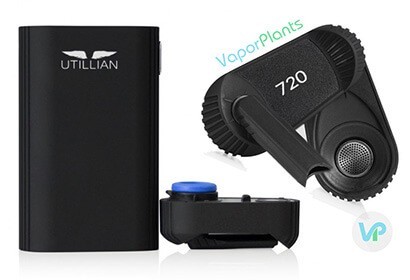 - Power Supply - The Utillian 720 falters in the battery department. While this wax and herbal vaporizer has about average battery life, the battery indicator does not do a good job of letting you know when you need to recharge. As a result, you may find yourself out of power before you get home. Of course, you can decrease the chances of this happening by charging it every day, though some people might find this to be inconvenient.
If you're looking for a dry herb and wax, the Utillian 720 is a good investment. The flexible temperature options and simplicity of the design make it a nice option for beginners, and experienced vaporists will enjoy the multi-functionality of the vaporizer unit.