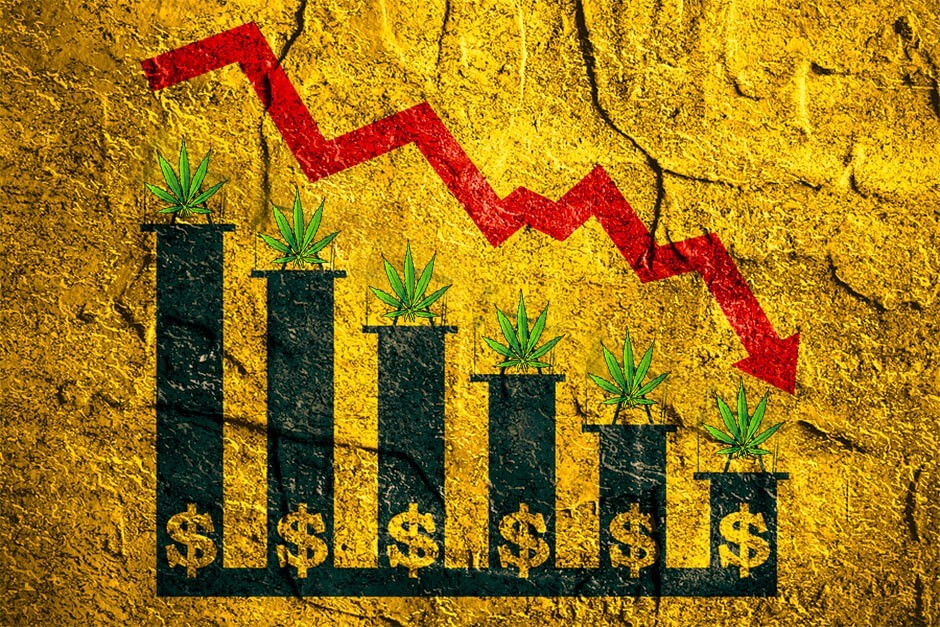 2016-08-01 17:00:26
More and more people now believe that legalizing marijuana for recreational use can have a positive impact on the economy, even if there is still debate over the medical benefits of marijuana. In states that have legalized recreational cannabis like Washington, demand for cannabis has been high, which makes what's happened to the price of legal marijuana surprising.
What's Happened to the Cost of Marijuana
Ordinarily, when demand for a product goes up, supply becomes limited and prices rise; however, the price of marijuana in Washington State is actually on the decline. Initially after legalization, the price of cannabis increased, reaching a peak of up to $25 per gram retail. That initial spike in prices was tied to difficulties sourcing and obtaining marijuana at first, but quickly supply increased.
Ever since that initial upswing in price, the cost of recreational cannabis in Washington has decreased by about 2 percent every month. As of March 2016, the cost per gram averaged $9.32 retail and $2.99 per gram wholesale. Experts state that if current patterns continue, the price of recreational cannabis will decrease by roughly 25 percent every year.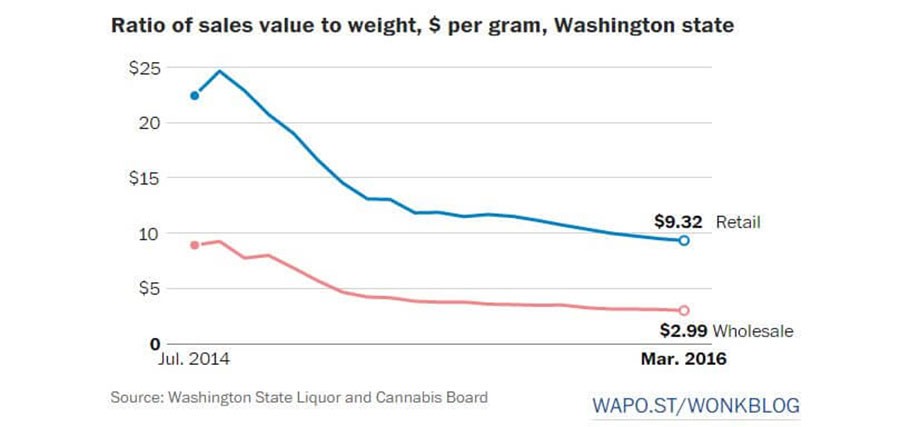 Positives and Negatives of Falling Prices
For marijuana users, the decrease in prices is obviously good news. People who rely on cannabis to help them manage stress or deal with medical conditions can now afford to purchase the herbs or waxy concentrates that they need to vape or smoke and have more money left over in their budgets as prices continue to decline.
On the other hand, falling prices do have a downside. The state and local governments will see less tax revenue come in, which could cool some lawmakers' favorable opinions about marijuana. Falling prices could also discourage investors and make it harder for marijuana growers, wholesalers, and retailers to make a profit.
With the initial marijuana boom in states like Washington and Colorado, it was possible to become wealthy simply by having a stake in the marijuana supply chain. Going forward, the real money in the marijuana industry will likely come from the development of vaporizers, marijuana consumer goods like edibles and name brand cannabis, and services like marijuana delivery.
Since Feb. 26, 2015 cannabis has been legal in D.C. -- kind of. See the ins & outs of the complicated pot law