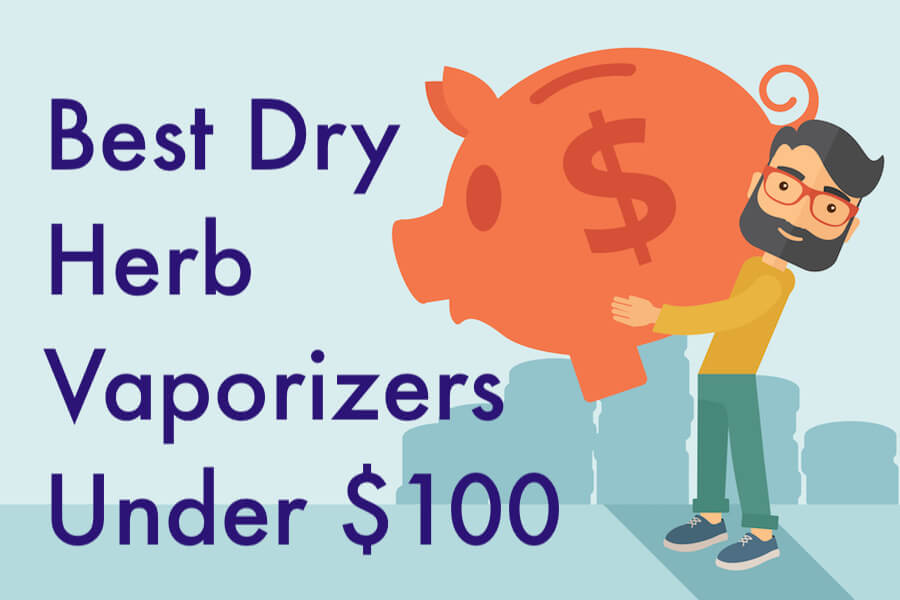 2018-01-17 23:27:45
You have long since learned that vaping your herbs instead of combusting them is the way to go. Your lungs feel healthier, you're able to breathe more deeply, everything tastes better and overall, it is just a more comfortable and efficient way to enjoy your herbs. What a lot of people don't like about vaping is that the best dry herb vape pen on the market is oftentimes far more expensive than you can justify paying. Fortunately for you, you can find a cheap dry herb vaporizer to suit your needs. This article will help you locate the best herbal vaporizer under $100 with ease.
Atmos Jump Vaporizer
The Atmos Jump Vaporizer kicks us off by being the best dry herb vaporizer under $50. It is a hybrid vape that is ultra sleek and refined looking, made into a subtle pen-style vape that is able to hide in plain sight at only 5.57 inches. Atmos Jump runs on a powerful 1200 mAh lithium ion battery that can give you as many as six sessions before needing a recharge. It heats up fast and offers great flavor.
Grenco Science G Pen Pro Vaporizer
One of the most beloved dry herb vapes, the Grenco Science G Pen Pro Vaporizer falls just short of $100. It is a powerful vape that cannot only vape your herbs, it can vape your wax and oil concentrates as well. The flavor is outstanding and the clouds that it delivers are far greater than many who use vapes have come to expect. G Pen Pro uses convection heating to heat the herbs using hot air in order to totally prevent combustion as well for a more efficient vape.
Flowermate Mini V5S
The Flowermate Mini V5S is a super-discreet vape that can be carried with you anywhere. Despite its small, sleek size, it offers a powerful hit, giving you the potent vapor that you crave. This vaporizer offers three heat settings to choose from, and it only takes 30 seconds to heat up, meaning that you can enjoy a powerful and efficient vape no matter when you want it. The flavor is also impeccable because of the convection and the heat settings. Flowermate Mini is truly one of the cheapest, yet most enjoyable vapes on the market.
Kind Pen Vapes
Kind Pen vapes are known for their high quality and low price tag. Whether you're considering the TruVa, Status or Orion, you can be sure that you won't break the bank to get it. All of them heat up in no time and come with multiple temperature settings. Large batteries allow them to last for hours.
Boundless CFC
Last but not least, the Boundless CFC is a full-featured vape under $100. It comes with full digital temperature control, a long battery life, a swift, 30 second heat-up time, a ceramic oven and an isolated air path for excellent flavor in the Boundless CFC.
Whatever vape you're looking for, you will find them all at a great price at Vapor Plants.