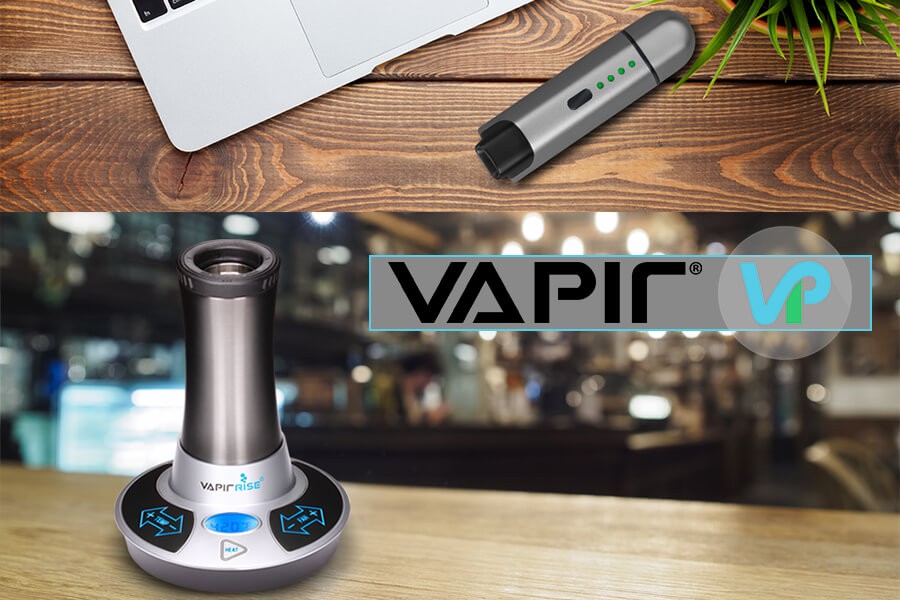 2016-11-16 16:55:23
In an ever-expanding industry that keeps adding vaporizers with more and more advanced features to its repertoire, it is important that we as consumers, in places where weed has been legalized, take a break from rifling through all of the new, flashy models available to us and stop to recognize one of the longest-standing manufacturers of quality vaporizers and what sort of products they offer.
Vapir began in 1997 as Advanced Inhalation Revolution, or AIR-2, establishing itself as an industry leader in developing premium vaporizers. Their digital devices gave smokers an alternative that allowed them to enjoy their favorite herbs without the risks to ones health that come along with smoking. By taking out the combustion factor, and focusing on convection vaporizers, they were able to grow both in success and reputation, allowing them, nearly a decade later, to incorporate and become Vapir, Inc.
Vapir strives to produce top-of-the-line desktop and portable vaporizer devices that offer incredible flavor and potency. Each of their devices have precise temperature control, convection heating, a sophisticated design, and LCD displays for an dry herb vaporizer experience each time.
With much scientific background and extended research, they have created devices with durable, high quality components like a stainless steel vapor path and ceramic and brass heating cores. Vapir knows that with quality comes better flavor, purity and potency, and strive to retain the consistency of these elements in each device they create.
Vapir's Line of Herbal Vaporizers
NO2.V2 Vaporizer
The NO2.V2 vaporizer boasts an incredibly clean flavor profile with the use of high quality materials. With each use, your temperature settings are automatically saved so that each time you turn on your NO2.V2, your device is ready and waiting for you to fire it up and go in mere minutes. Its portable nature and ergonomic shape make Vapir No2 a vaporizer you will want to take with you everywhere.
VapirRise 2.0 Vaporizer
The VapirRise 2.0 offers clean, consistent vapor during the entire session. It is a desktop vaporizer that heats up very quickly and employs a user-friendly, intuitive touch pad for precise temperature settings. The VapirRise 2.0 is also an exceptional choice for waxes and oils alongside dry herbs. You can choose between the balloon inflation medium or direct inhalation--either one will taste fantastic through the stainless steel vapor pathway.
Prima Vaporizer
The Prima vaporizer is an elegant and highly sophisticated portable vaporizer that can function with both dry herbs and concentrates. Prima vaporizer offers an incredibly pure, flavorful vapor through its high quality heating core and detachable stainless steel vapor path. Four temperature settings heat the materials to the ideal heat swiftly, and the Prima vaporizer comes with a rechargeable, removable battery.
Oxygen Mini Vaporizer
In spite of its smaller, more compact appearance, the Oxygen Mini vaporizer is not to be taken lightly. This powerful marijuana vaporizer heats herbs quickly to their vaporization point and can be used with a power adapter to ensure your session doesn't stop short due to long battery usage. With unmatched purity and flavor, the Oxygen Mini is a force to be reckoned with.
Vapir has been around for quite some time, and as they age, they seem to only get better and better. With a selection of powerful portable and desktop vaporizers, each of which comes with their own unique features, you cannot go wrong with the Vapir line. Check out some Vapir reviews for yourself and see why these may be the best vaporizers for you!