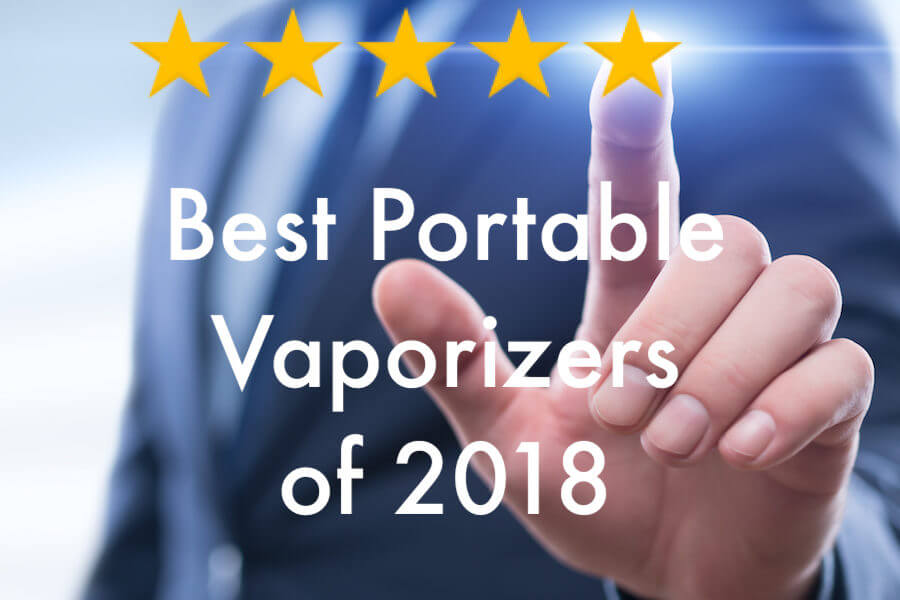 2018-01-10 21:55:36
Portable vaporizers are on the rise, and the industry is capitalizing upon them. With so many options out there for you to choose from, you may not know where to begin to find the best vapes for you. At Vapor Plants, we are dedicated to bringing only the best of the best in vaporizers straight to your door, and with this article, you can find the best vaporizers that modern day vapers are loving. Read on to learn more.
Haze Square
The Haze Square is a high-powered convection vaporizer. This means that instead of touching the heating element, the material you put inside of the Haze Square will be heated with hot air. This helps to ensure that every part of your material has been vaporized, leaving no leaves left behind. One of the most efficient vapes out there, it has been given an upgrade from its previous design. It has a stainless steel chamber that heats up with ease. There are four total chambers in the Haze Square, letting you pack up both your dry herb and wax material inside of it and take it on the go, rotating through the different materials depending on what you're in the mood for. It charges quickly and it stays charged for most of the day. A ceramic mouthpiece delivers exceptional flavor.
IQ Vaporizer
The IQ Vaporizer is a heavy-duty vaporizer that offers unmatched power. It features a replaceable 18650 battery that can last up to 1.5 hours without needing a charge. When one battery dies, you can just switch it out for another for limitless vaping. It has precision control temperature settings that will let you choose the precise temperature you want to vape at, right down to the degree. Choose anywhere between the low setting of 250 and the highest setting of 430 degrees Fahrenheit. The mouthpiece of the IQ Vaporizer is made out of 100 percent cubic zirconia in order to ensure the highest quality flavors. It gives pure flavor with no aftertaste, so all you are tasting is the material. Smart path technology starts low and heats up the vaporizer as you go to ensure that all of the material is used up and that nothing is left behind. It also has a Bluetooth app that lets you control it from a distance with great ease.
Pax 3
Known as the iPhone of vaporizers, the Pax 3 looks every bit as good as it hits. Timeless, it is a high quality dry herb and wax vaporizer that can be used for both new vapers and seasoned ones alike. It offers haptic feedback, so it will vibrate when it is ready for use, and it uses an app that will let you control everything right down to the finest detail. The temperature control will allow you to choose any temperature in its large heating range, even to the exact degree you want it to be controlled at using the Bluetooth app. No matter what heat you set it to, it will be able to heat up to that in only 15 seconds to keep you moving. There are five different modes that let you enjoy the Pax 3 Vape your way, including the standard mode, boost mode, flavor mode, stealth mode and efficiency mode. It is small and weightless, letting you carry its sleek form with you wherever you go.
Arizer Solo 2
Designed to deliver plenty of flavor, the Arizer Solo 2 is a heavy-duty vape that feels great in the hand and delivers remarkable performance. Its main selling point is its aroma tubes that it comes with, each one measuring 90 millimeters and 110 millimeters respectively, so you can choose one depending on your tastes. There are two silicone stem caps as well as a glass aroma dish that will give the materials you put into it a unique flavor. Arizer Solo 2 comes with everything you need including a stainless steel stirring tool to keep your material nice and mixed up and screens that keep everything in place. Choose any temperature you want right down to the degree, thanks to the screen on the machine that helps you choose it.
Hydrology 9 Vaporizer
For those who love water pipes and vaping, the Hydrology 9 is for you. The Hydrology 9 works like a water pipe in the way that it diffuses the vapor before it reaches your lips to not only make it cooler but to make it smoother on the throat as well. It has a temperature control that will let you narrow down what you like to vape at to enjoy it at your unique preference. It delivers full-bodied vapor that is flavorful while delivering exceptional clouds. Heavy in the hand and quite large, it is a handheld vape that is technically portable but will be tricky to hide while out in public, making it more of an at-home vape than anything. Hydrology Vaporizer has a diameter of 1.5 inches and is seven inches tall, giving it a nice, sturdy hand feel. It sits upright when not in use, making it easy for you to store it.
Arizer ArGo
For those who want a vape that is able to adventure with them, the Arizer ArGo is there. It is strong and durable and boasts a battery life that can last all day. The temperature control is simple to play with, thanks to the screen that it features. The body is resistant to damages and it fits into the hand well, making it the perfect travel companion.
Handheld vapes can truly give you freedom that you simply cannot get with a desktop vape. If you want all of the power with all of the convenience that a vape can offer, look no further than this list.