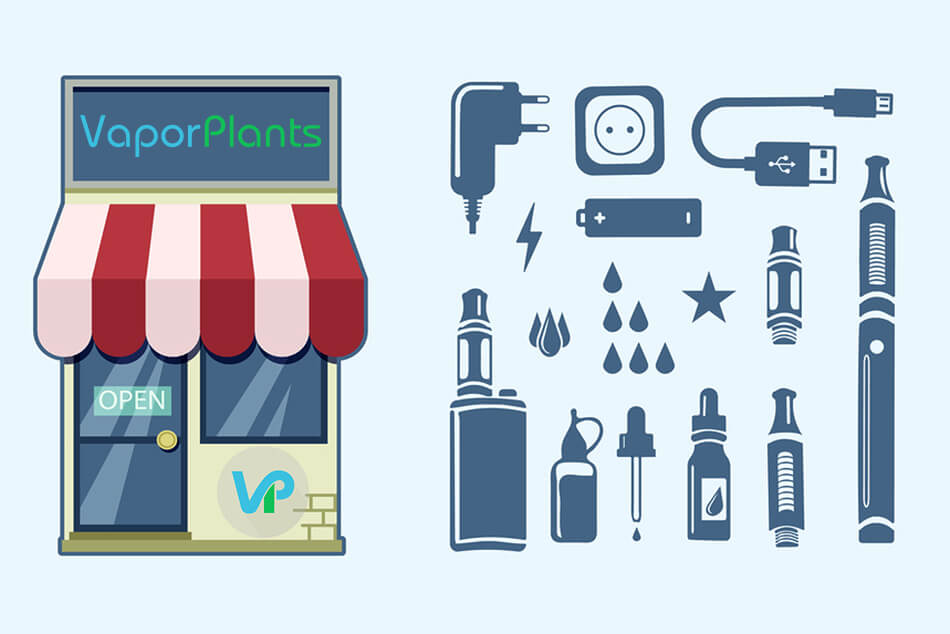 2016-11-07 20:09:30
In a world that is constantly undergoing change and transformation, the same can certainly be said about the evolving state of the industries within society. The marijuana industry is no different, and in places where it is legal for medicinal or recreational use, business is definitely booming. Isn't it high time for a revolution in the way the industry markets and sells vapor pens and their accessories to the public? VaporPlants thinks so.
VaporPlants is an online headshop that aims to bring the convenience of a superstore to your front door. Since our beginnings in 2014, we have been committed to providing both men and women a way to live a healthier lifestyle by cutting out smoking altogether. Through the usage of both electronic cigarettes and dry herb vaporizers, along with concentrate vaporizers such as a wax pen, we hope to eliminate the need for smoking period, and instead offer a healthier alternative--vaping--for the tobacco and herbs our customers use every day.
For decades we have been interested in natural living, and we have experience growing and using a number of plants to benefit our own lives. We have struggled to find a source that helps its users find reliable products sold at reasonable prices by reputable retailers. Therefore, VaporPlants decided to develop our own business.
VaporPlants knows the importance of living a more natural, healthy life, and that shows in the way they treat our customers. For its novice customers as well as its well-seasoned users, VaporPlants employs a team of experts that is ready to assist with answers to any questions or even to give personalized advice, so they are able to provide the best possible customer service.
VaporPlants carries a wide array of products and accessories including herbal grinders, all available in one single store. Vape pens like dab pens and herbal vape pens are ready for purchase. Electronic cigarettes are also available, including rebuildable atomizers, hookah pens, and mechanical mods. Not only do they carry these devices, they also include supplies for growing medicinal plants, herbs, fruits, and vegetables along with herbal remedies and natural dietary supplements. To find the best vaporizer pen, along with any other plant-related item, look no further than VaporPlants.com. We offer a number of vaporizer reviews that are unbiased and full of information that allow you to truly make an informed decision about your next purchase. For more information, visit our website, or give us a call at 1.800.516.5808.
Your home for the best vaporizer, vape pen, and vaping products
Buy Vaporizers and Vape Pens from VaporPlants.com
About VaporPlants.com
VaporPlants is an online retailer that brings the benefits of a big box superstore directly to our customer's front door. We offer a number of products, including electronic cigarettes of all kinds, supplies to grow plants and herbs, as well as vapor pens for wax, concentrates, and flowers. Founded in 2014 in Brooklyn, New York, we are committed to helping other adults lead natural lives in a way that is convenient and streamlined. Living the natural lifestyle is important to us, and our team of experienced experts is always available to help others to do the same.