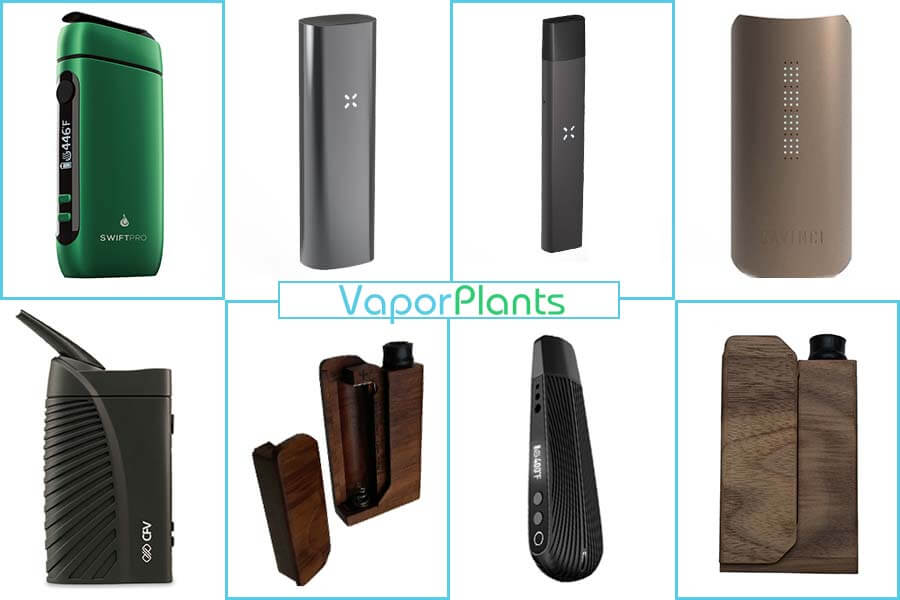 2016-11-14 16:32:35
Every day, more and more vaporizers are being released into the ever-growing vaping industry market. From vape pens to desktop vaporizers and everything in-between, there are a staggering number of new vaporizers ready for consumers to try. We have rounded up what we consider to be the best of the best when it comes to choosing a portable vaporizer. Check out the top 8 new portable vaporizers that will be available soon.
Pax 3
One of the biggest industry leaders is unveiling what will surely be another popular portable vaporizer. The Pax 3 will offer a larger battery, a drop from 45 seconds to a 15 second heating time, a fully adjustable temperature control, and 3 separate ovens so that it doubles as a vaporizer for wax and oils. Pax 3 will retain its stealth and be a similar weight to its predecessor, Pax 2. It will come with a smartphone app, as well.
Pax ERA
Pax is at it again with the Pax ERA, except this pen is to be used just for oils. The ERA utilizes pre-filled pods that can be bought in brick-and-mortar dispensaries, but not on the Internet. It was released in September 2016 and already has great reviews. The Pax ERA also comes with a bluetooth connected smartphone app.
DaVinci IQ
The DaVinci IQ boasts a wide temperature spectrum, a recessed zirconia mouthpiece for even more portability along with another extendable one, and replaceable 3500mAh 18650 batteries. There is a new "flavor chamber" which only heats up partway in order to deliver excellent flavor without frying the material. It will be much smaller than DaVinci's other popular vape, the DaVinci Ascent, making it even more discreet, and it will come with its own smartphone app that allows you to control the vape from your phone.
Boundless CFV
After releasing two prior vaporizers, Boundless has improved and is introducing a convection vape! It uses interchangeable heat retention rings that let you customize each session with an array of flavors and potency. Boundless CFV vape features a complete temperature spectrum, a display, and an isolated air path. To learn more, please see our Boundless CFX Review.
Boundless CFC
The Boundless CFC is essentially a step up from their CF model, except it is less expensive and smaller. This dry herb vaporizer comes with a single 18650 battery and a complete temperature spectrum, able to reach its necessary heat point in 20-30 seconds.
Flowermate Swift Pro
The Swift Pro also boasts an isolated vapor path for better flavor, a full temperature spectrum through its on-vape display, the Flowermate vaporizer interchangeable chamber walls, and the convenience of a micro USB charger.
Firewood 4.0
The incredible Firewood 4.0 begins to heat immediately upon inhaling. The coils on this portable vaporizer heat to the appropriate temperature in an astounding 5 seconds, producing vapor in less than 20. With 4 temperature settings, replaceable 18650s battery, and a vibration feedback system, this vape is worth its salt.
Sticky Brick Hydro
This is the little brother of the Brick. All of the parts of the vape are hidden inside a beautiful wooden box that is pocket-sized and designed to fit an 18mm glass piece. Whips are connectable to this device as well for use with different glass stems.
Ultimately, it does come down to personal preference to determine which vaporizer is going to be the best vaporizer for you, but hopefully with these brief overviews, you can get started on a path to researching which of these incredible new vaporizers will suit your needs. Check out a few vaporizer reviews at VaporPlants following the release to help you decide as well.