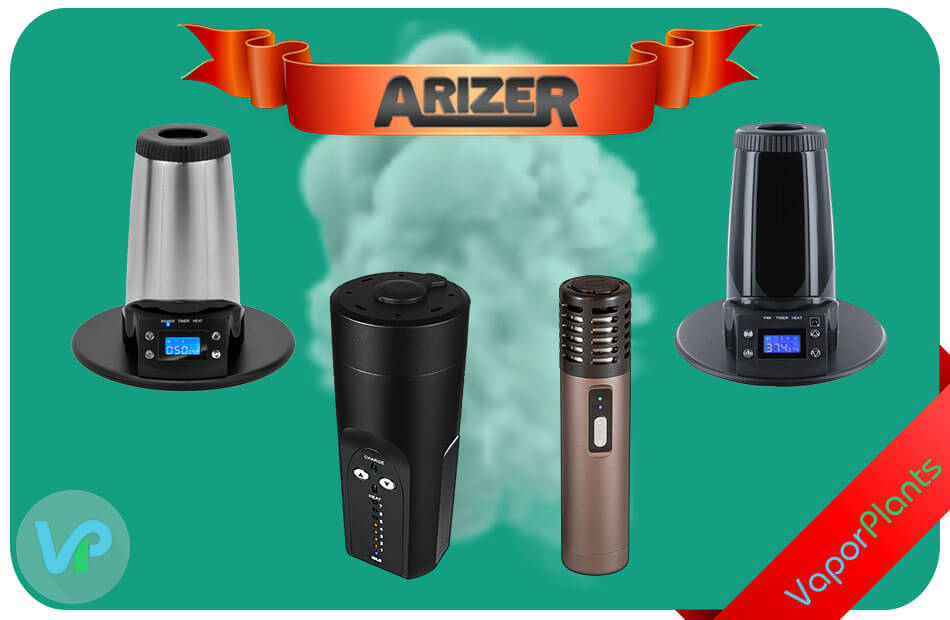 2016-10-14 16:01:08
If asked to name four or five vaporizer brands, Arizer may not come to your mind first, even though the company has been around for a number of years. That's a shame because their legal recreational and medicinal herbal vaporizers have a number of distinctive benefits.
Meet the Arizer Lineup
The Arizer line of vaporizers includes a wide range of models, including:
- Arizer Extreme Q. The flagship desktop vaporizer made by Arizer, the Extreme Q, is a very flexible unit that can be used as a direct draw vape with a whip, a forced air vape with a whip and a fan, or with Arizer Extreme Q bags. It's priced at a fraction of the cost of many other desktop vaporizers as well.
- Arizer V Tower. For those who prefer a traditional whip-style desktop vaporizer, Arizer offers the V tower. It has the same basic design as the Extreme Q but includes a hands-free ground glass connection and an extra long vape whip. It's slightly lower in price because it does not include the forced air fan.
- Arizer Air. The Arizer Air is a handheld vaporizer that is cordless and intended primarily for use at home. With all glass components and a ceramic heating element, it produces very high quality vapor and has a sleek tube-like shape that makes it easy to hold.
- Arizer Solo. The Arizer Solo is a mini portable vaporizer that is larger than a cannabis vape pen but more compact than the Air. It, too, boasts a ceramic heating element and has a glass draw stem to promote pure, pleasing vapor.
Review of the Arizer Air "Portable" Vaporizer - Mini Solo
Buy from VaporPlants.com with coupon code 10off
Why Arizer?
There are a number of reasons why Arizer stands out among other vaporizer brands, including:
- High Quality Parts. Arizer only uses ceramic and glass parts in vapor paths in all of their products because they are either inert or nontoxic, so they keep vapor perfectly pure.
- Long Warranties. The heating elements on Arizer vaporizers are usually warrantied for a lifetime, attesting to the durability and exceptional quality of the brand's products.
- Flexibility. All four of Arizer's vaporziers have flexible settings that make it possible for you to customize your vaping experience. With other manufacturers, only one or two high-end products may have flexible temperatures.
- Competitive Pricing. Arizer vaporizers tend to fall at the low or mid price points compared to products with similar benefits and features, giving you value for the money.
Want to learn more about Arizer vaporizers? Check out our vaporizer reviews for more information. You can also visit the product page to buy the vaporizers. Contact us for answers to your questions about any of these models.  Visit our Arizer Vaporizer page for more about Arizer Extreme Q accessories and parts, and accessories for other vapes from the brand.
Vaporizer Comparison: Volcano vs. Extreme-Q
Buy from VaporPlants.com with coupon code "10off" for 10% off