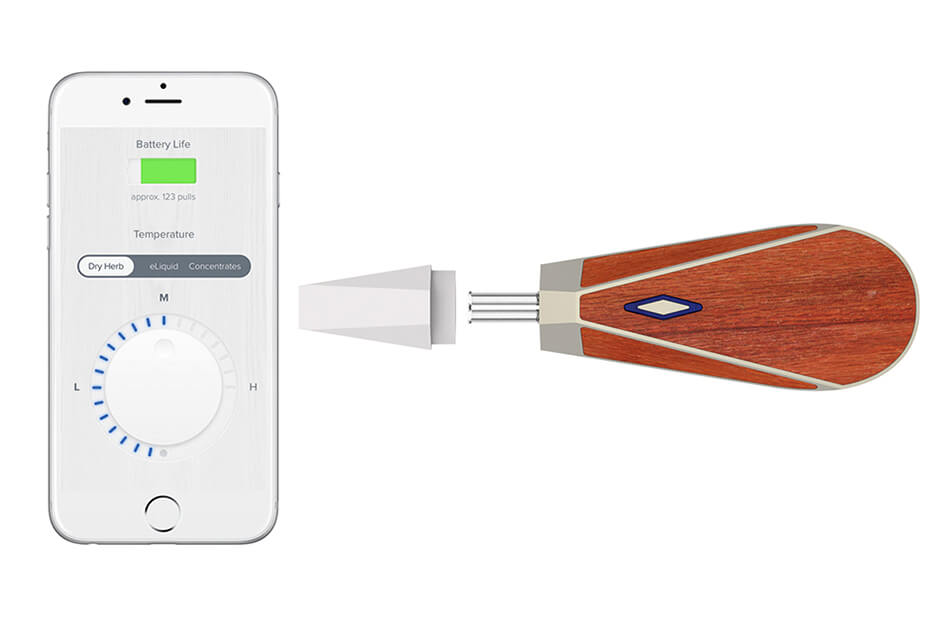 2016-04-25 22:30:13
While there are many portable vaporizer models available for medical marijuana and legal recreational cannabis in states where it's permitted for use, most vaporizers work in much the same way. A vaporizer for dry herbs or wax typically heats up material, either directly or indirectly with a heating element. But now, a new marijuana vaporizer slated to hit the market in the coming months is changing that for good!
Introducing Induction Heating
The Evoke waxy oil and herb vaporizer is powered by induction heating rather than a conventional heating element. Although specific details into exactly how the vape will work have not been shared, induction heating is well known, as it is used in the design of stoves. Basically, induction heating involves using a magnetic field to allow electrical currents to circulate. This excites the molecules in whatever is being heated and increases its temperature. Evoke says that induction heating eliminates worries about combustion, which can occur with a direct heating dry herb vape pen, and makes their new design the best vaporizer in terms of efficiency. User reviews at testing trials and conventions report that the marijuana vaporizer does heat up very rapidly and works well.

A Novel Design
The heating method isn't the only thing unique about the Evoke vaporizer for dry herbs and waxes. The vaporizer will also be able to vape essential oils and e liquids, something that most portable vaporizer models can't do. In addition, the wax and herbal vaporizer has a very unique design. It has a futuristic shape inspired by smoking pipes, but it's still very compact like a vapor pen. The portable vaporizer has a handsome wood housing. The manufacturer states that this vape pen alternative is meant to be displayed on a tabletop, rather than kept out of sight like a conventional vapor pen.
Another unique feature of the Evoke vaporizer is its BlueTooth connectivity. Evoke intends to offer a free mobile app that can be downloaded to a smartphone or tablet. Then, a mobile device can be used as a remote control to turn the vaporizer on and off and to set its temperature.
The Evoke oil and herbal vaporizer was originally funded through an Indiegogo campaign, but ran into trouble collecting funds when the site changed its policies, regarding campaigns for cannabis vaporizer products and other marijuana-related products. As a result, the Evoke marijuana vaporizer has been delayed for some time. There is no official word on the launch date yet, but there is hope that the medicinal weed vaporizer will be available sometime this year.
Photo Credit: Evoke, Loto Labs