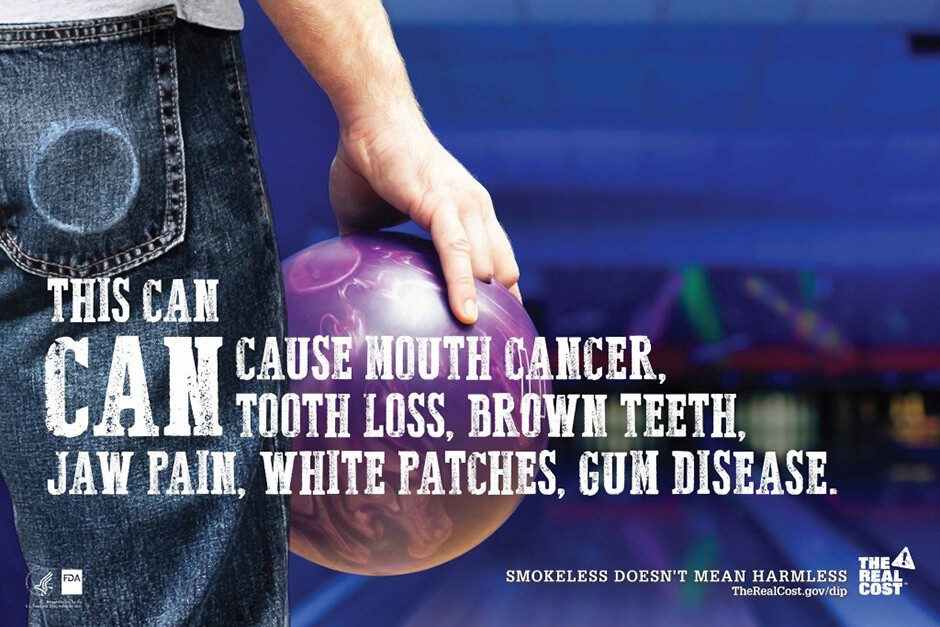 2016-05-16 21:49:09
When you think about the dangers of tobacco use, cigarettes likely come to mind first, as anti-smoking ads are so common today. But there is another type of tobacco being used across the United States that poses a number of health risks, and the U.S. Food and Drug Administration is now taking steps to spread the word about its dangers, with their first-ever anti-smokeless tobacco campaign.
What Is Smokeless Tobacco?
Smokeless tobacco is a class of products that are either chewed, bitten, or sucked to get the benefits of nicotine. The products include snus, dip, chews, and dissolvable tobacco. Because smokeless tobacco products don't expose the body to smoke, many people, especially teenagers, assume they are safe. Unfortunately, this is not the case. Smokeless tobacco has been linked to gum disease, tooth loss, and several kinds of cancer.
Smokeless Tobacco Use
A survey conducted by the Substance Abuse and Mental Health Services Administration found that around 1,000 teenage boys had used smokeless tobacco for the first time. Many actually get chew or dip from a relative. Use of the products among teens is higher in rural areas, where roughly 32 percent of young males under the age of 18 either use smokeless tobacco or are likely to. This means that there are about 629,000 male teenagers using smokeless tobacco across the country.
FDA "The Real Cost" youth tobacco prevention campaign bites and b-roll
About the FDA Campaign
The U.S. Food and Drug Administration announced in mid-April that they intend to expand their program, The Real Cost Anti-Smoking Campaign to include smokeless tobacco products. Television, radio, and print ads will be placed in 35 markets throughout rural parts of the United States to warn teens about the potential risk of all types of smokeless tobacco. The idea is to raise awareness and change teens' perception of the products, even if they have family members who use them on a regular basis. The ads will begin running sometime in 2016.
People who use smokeless tobacco to get the benefits of nicotine can get the same benefits from an e cigarette or a tobacco vaporizer. An e cig is a device that vaporizes liquids that contain nicotine and produces a smoke-free vapor that has been shown to contain less toxins than cigarette smoke. A tobacco vaporizer pen works similarly but is loaded with dry tobacco rather than ecig liquid. For more information about using a portable tobacco vaporizer or e cigarette, contact us!

Reference and Photo Credit: fda | webmd.com