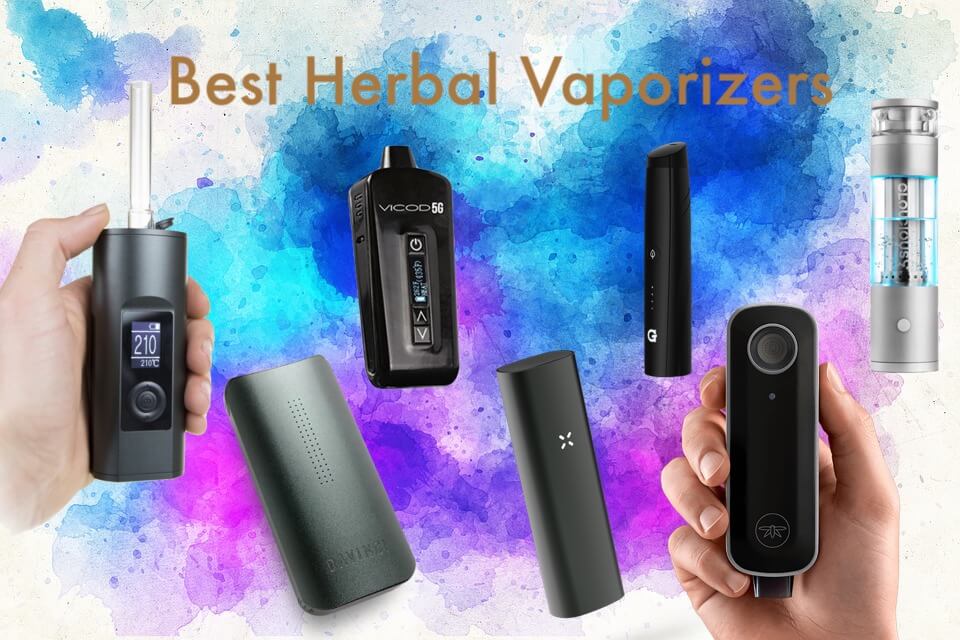 2019-10-07 19:33:10
The world of vaping is expansive and unique, and it seems to change every few months. What would have been considered the best portable vaporizer 2019 may now be considered less than the best due to the advancements and refined manner in which vapes are still being judged. When it comes to the best dry herb vaporizer, 2019 has a lot of contenders. Below, we'll take a look at eight of the best dry herb vapes around to help you find the best vaporizer 2019 has to offer.
DaVinci IQ Vape
The DaVinci IQ is a portable vape that is the best portable dry herb vaporizer for flavor chasers. It still has great flavor even at high temperatures, and the vapor density is just as impressive. The battery is replaceable so you'll never be stuck without it, and the vape has ceramic zirconia mouthpieces that offer a smooth experience. Furthermore, there is an app for controlling all of its finer details. DaVinci IQ vaporizer offers a feature called Smart Paths that will start at a low temperature and get higher the longer you vape in an effort to keep the temperature at the perfect level in order to vape everything as efficiently as possible.
Arizer Solo 2
The Arizer Solo 2 is an upgrade to an already rather popular and impressive original version, and it has people talking. The precise temperature options allow you to fine-tune the temperature you want to vape at in order to ensure the most efficient and comfortable experience possible. It has a stronger battery than it once did, letting you take it with you on long day trips without it dying before you get home. The LED display shows you when Arizer Solo 2 is ready to be used, what the temperature is currently set at and the current battery life as well, keeping you up to date on what's going on inside.
Hydrology 9 Vaporizer
The Hydrology 9 is a vape that is not portable but handheld, meaning it should be used at home. It offers the same smoothness as a water pipe might with the efficiency of a vaporizer. There is an LED light feature that shines a light through the water chamber as you vape for cool, smooth vapor that gives you a show while in use. The Hydrology 9 water filtration helps the flavor taste better, and there are five temperatures for you to choose from.
Firefly 2 Vaporizer
The Firefly 2 has often been lauded as one of the portable vapes that is well worth the money. It is elegant and highly functional with its touch controls that make heating it up and using it an intuitive and simple experience. It only takes around four seconds for it to reach the right temperature, so you can vape straight away. Because it is purely convection-based heating, Firefly 2 will never scorch your herbs but instead evenly and efficiently vape them. A mobile app allows you to precisely adjust the temperature and take control of other features of the vape as well.
Mighty Vaporizer
Considered a big brother to Crafty, the Mighty is a famous choice made by the company that is considered to be one of the best vaporizer manufacturers, Storz and Bickel. The Mighty is a powerful unit that hits like a desktop, yet is portable like any other handheld vape. Mighty Vaporizer has a wide temperature range of 105 to 410 degrees Fahrenheit, and you can enjoy around six to eight sessions on a single charge. When the battery does die, it can be recharged in only 90 minutes.
G Pen Pro
One of the more popular vaporizers, the G Pen Pro has earned its shining reputation for a reason. It is sleek and compact, making it an ideal choice for on-the-go vaping. Its ceramic herb chamber helps ensure that the entire pack is vaporized efficiently while also helping to preserve the flavor. There are three temperature settings that have been optimized to give you the best possible choices for vaping your herbs. There are color-coded lights that tell you which temperature is which. G Pen Pro heats up in seconds and can have you vaping in no time. It could certainly be called the best dry herb vaporizer under $100.
Atmos VICOD 5G 2nd Gen
Last but not least is the Atmos VICOD 5G 2nd Gen. This vape is ready for use in seconds and doesn't have any frills. It offers a nicely sized ceramic oven that makes it good for single person vaping, and the flavor is fantastic. VICOD 5G offers a minimal draw resistance and produces an abundance of vapor. The battery life lasts for several sessions before needing a charge.
PAX 3 Vape
Usually called the iPhone of Vaporizers, the Pax 3 is an ultra sleek, modern vaporizer that is small enough to be taken with you anywhere but durable enough to go with you on even the wildest of your adventures. It has quick preheat times of only 15 to 20 seconds, and you can choose the temperature, ranging between 360 and 420 degrees Fahrenheit using the Pax 3 Vapor App. This app gives you control over not just the heating but the color themes, temperature profiles, LED dimming features or even to lock the device remotely. PAX 3 can be used for around 100 minutes on one charge and takes just as much time to charge from a totally dead battery.
There are just as many choices as there are personal preferences between vapers, so find out what you like in a dry herb vaporizer and pick through this list to see which ones hit the mark. You can't go wrong with any of them, so try them all out and enjoy every experience!