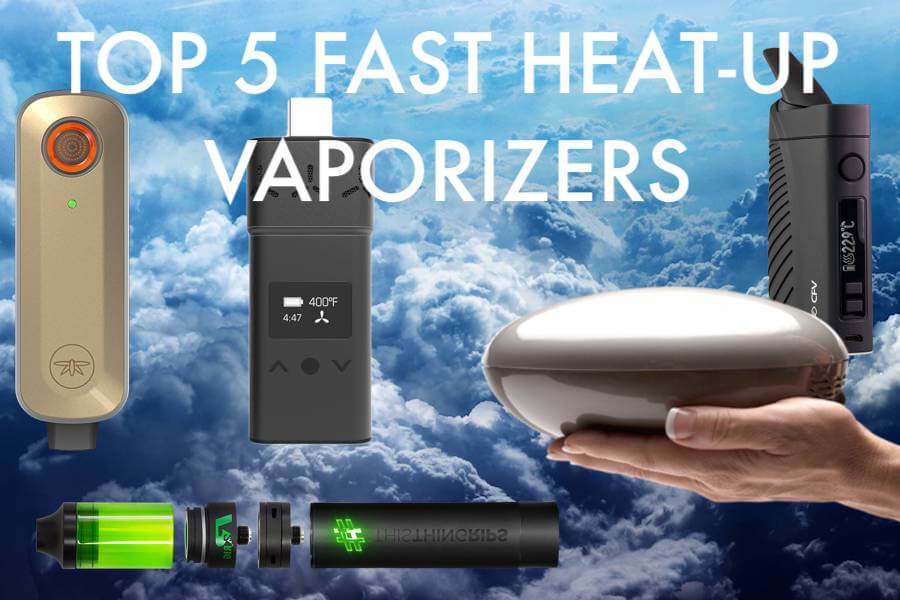 2017-12-05 22:47:17
When you're ready to vape, you don't want to have to wait. You want to enjoy your favorite herbs or wax as soon as the mood strikes so you can relax. This is especially true if you're the type who likes to take a toke or two before stepping out of the house and you don't have a lot of time to stand around waiting for things to get going. If this sounds like you, then you're going to need a vape with super-fast heat-up times. Not all vapes are ready to go in seconds--some can take a few minutes to hit the right heat--but through this article, you can find the swift vape for you.
Airvape XS Special Edition
It only takes 20 quick seconds for this vaporizer to heat up to your desired temperature. This is one of the most popular vapes because it is not only highly portable, but it is luxurious and sophisticated as well. It is used for dry herbs only, but Airvape XS heats them perfectly every time. Its even heating comes on quick and it warms your material efficiently so that you can spend less money on it in the long run.
Boundless CFV
With this vape, you only have to wait 20 seconds for it to get to the perfect temperature for vaping. It is the third addition to their line of vapes meant for portability. This swift heat-up time allows you to vape not long after you load it, and it fits well in the hand so Boundless VFV can come with you as you step out of the house.
Herbalizer
Is 20 seconds too long? How does four to five seconds sound? This vape perfectly combines swift heat-up times with a sophisticated design, making it everything you want and letting you truly have the best of both worlds.
R2 RiG Edition
In only five seconds, the R2 RIG Edition vape can be fired up and ready to go. Since you dab, you know that most vapes take a while to heat up, but not this vape. Not only does it heat in no time, but R2 Rig has a self-contained chamber in it that can let you store your material for easy on-the-go use.
Firefly 2
Does that extra second make a difference? Try the Firefly 2, which is ready in only two to four seconds flat. Not only this, but it has a pure vapor path that makes it easy to enjoy great-tasting vapes on the go in no time. Firefly 2 is expensive, but worth every penny.
You understand the importance of a high quality, fast-acting vape, and we understand the importance of bringing them right to your doorstep just as quickly. No matter whether you want to vape your wax or herbs, there is a swift-acting vaporizer out there for you. Choose one of the herbs that best suits your needs and get it for a low price on Vapor Plants today.