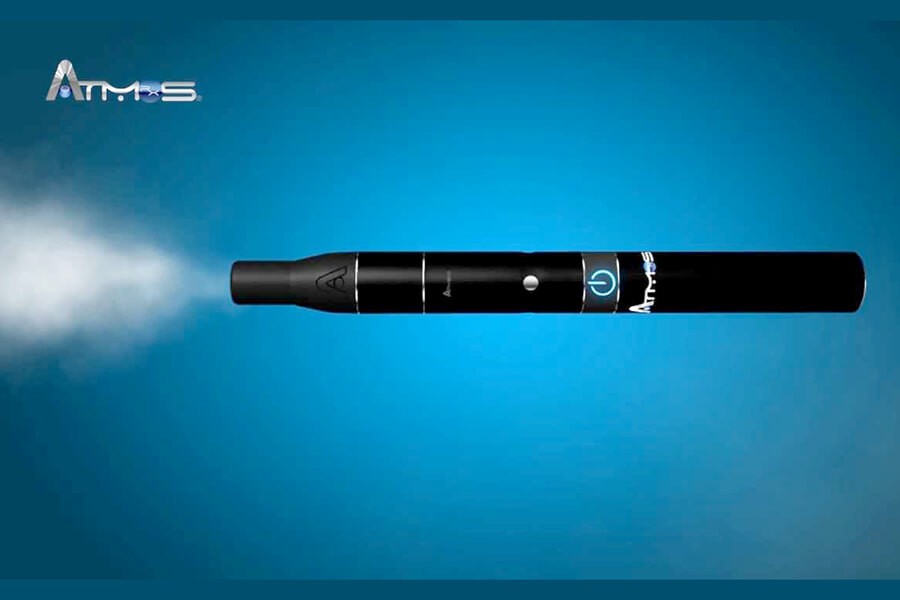 2015-10-26 17:40:27
If you're searching for a vaporizer pen or portable vaporizer that will allow you to vape without being tethered to a cord, you're certain to come across an Atmos vaporizer during the course of your shopping. AtmosRX is one of the leading brands of wax, oil, and dry herb vaporizer pens and portable vape products, and they have a wide range of models available to suit the needs of every vapor enthusiast.

How AtmosRx Started
AtmosRX was founded to bring one specific vaporizer to market - the Atmos RAW vaporizer. The company was founded by a group of people who saw that there was a need for a small compact vaporizer that would allow people to vaporize dry herbs in the same way that an electronic cigarette made it possible to vape e-liquids on the go. After years of research and testing, the brand released the Atmos RAW as the world's first dry herb vaporizer in pen form. The vape pen quickly became a sensation, making AtmosRX an overnight success.
Who Atmos RX is Today
Since the release of the first Atmos pen, the engineers at Atmos RX have never stopped innovating. Today, the brand offers a wide range of portable vaporizers, including:
Portable dry herb vaporizers like the Atmos Vicod and Transporter
Essential oil and e-liquid pens and portables like the Optimus V2 and Atmos Astra
Wax pen vaporizers like the Atmos Jewel
Multi-functional pens for multiple materials like the Dart and Atmos Bullet-2-Go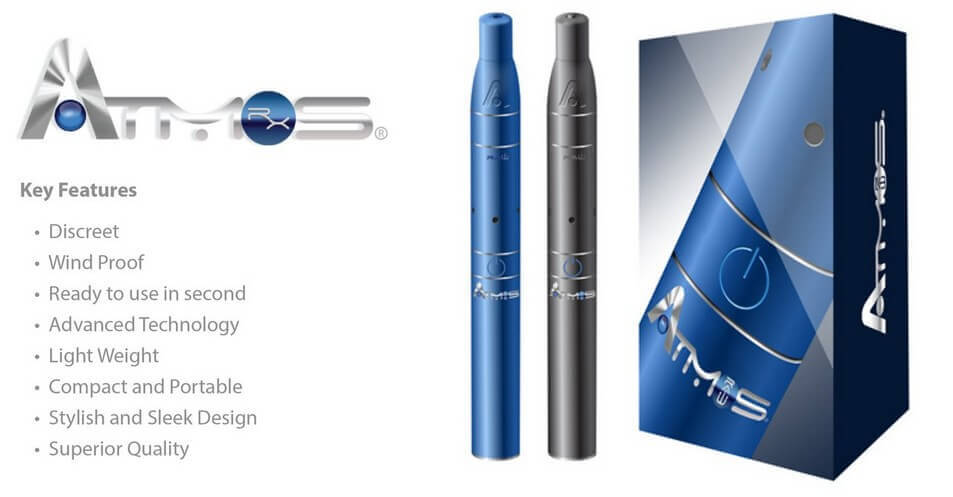 Why Choose an Atmos Vape?
There are many reasons why an Atmos vape pen can make a smart investment for both new and seasoned vapor enthusiasts. The brand stands out offering:
- Long Warranties. All AtmosRX products sold by authorized retailers have 5-year warranties. It's very uncommon to find vaporizer pens and portable vaporizers from other companies that are guaranteed for so long.
- High Quality Products - Atmos RX is committed to quality, and they go to great lengths to ensure that every Atmos vaporizer works properly and is free of defects. Products are individually inspected before they leave the Atmos factory. Not all manufacturers take the time to test every single dab pen or herbal vaporizer pen that they make.
- First Class Service - If you do ever experience a problem with an Atmos vape pen, you can count on the company to make it right. AtmosRX is renowned for their customer service and for handling warranty claims quickly.
- Innovative Designs - Many vaporizer companies actually contract other companies to design their vape pens and then re-brand them. Atmos RX is different in that every single vaporizer pen and portable vape that bears the brand name was designed by the brand's own team of in-house engineers. This means you're getting a truly innovative, original vaporizer when you choose Atmos.
Interested in learning more about Atmos vaporizer products? You can check out their full selection of vapes at VaporPlants.com. We are an authorized AtmosRX dealer and will be glad to help you choose the right Atmos vape pen or portable to meet your needs.