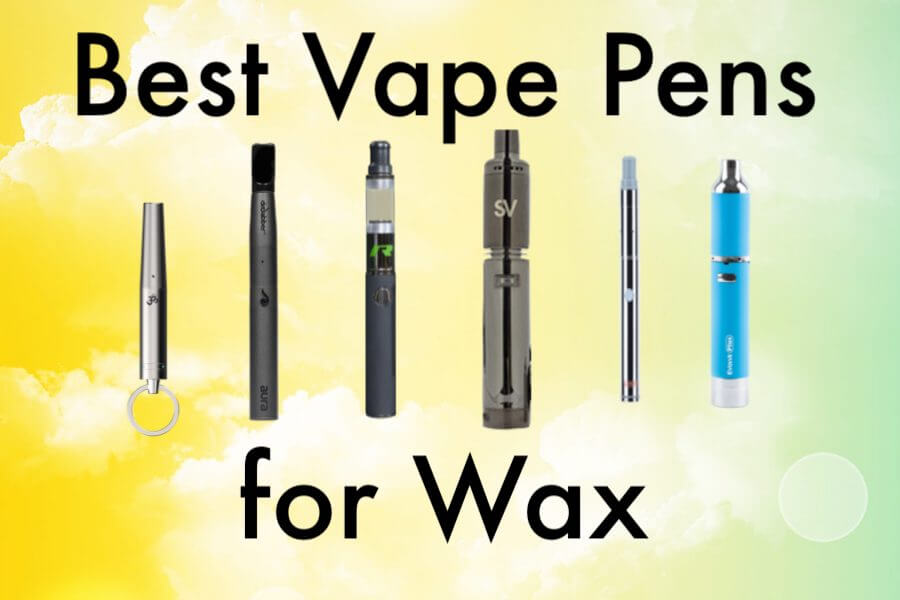 2018-02-14 19:37:35
In an industry so saturated with vape pens, finding the best vape pens for e-liquid, dry herbs, oil, wax, cartridges and so on can be hard. The best part of these vape pens is their sheer discretion and how they enable you to vape on the go in a way that will not draw attention to you. All in all, selecting the best vape pen for oil, herbs or anything else comes down to what preferences you have for certain features. Some are designed more for flavor while others focus on clouds; some can be attached to a keychain, while some are larger and look like a pen. In this article, we'll take a look at the eight best vape pens for a variety of different materials to help you narrow down your options.
SOURCE Slim 4 Travel Kit
A great vape for under $100, the SOURCE Slim 4 Travel Kit could be called the best vape pen for oil and wax. It is made out of durable stainless steel 303 grade material, and it comes with big quartz atomizers that let you vape more at a time. The quartz also helps to provide better flavor and vapor production. A built-in wax container helps to keep extra material with you in the SOURCE Slim 4 at all times in a convenient and discreet manner. Variable airflow ensures that you get the perfect hit every time.
R2 Series GEN 3
The R2 Series GEN 3 is maybe the best vape pen for CBD oil and wax. It has an impressive, long battery life of 12 hours at a time, ensuring that you can take it with you on any and all adventures without fear that it will die mid use. The five-second heat-up time means that it is ready to go on a whim, no matter which one of the temperature settings you choose. Whichever temperature you had it set on the previous session, the pen will automatically begin to heat to that temperature unless you say otherwise. R2 Series is stealthy and easy to take with you anywhere without drawing attention.
KandyPens Prism
The KandyPens Prism is a pocket-sized wax vape pen that has a dual quartz coil and a ceramic coil-less atomizer and heating pad for you to choose from, both of which deliver exceptional flavor that cannot be beat. There is a glass mouthpiece that helps preserve this flavor, and it comes with a splash guard that helps to stop any splash back from occurring while you inhale. The sub-ohm battery gives you deeper hits of vapor, and you can enjoy the ultra-fast heating KandyPens Prism provides. You can choose from temperatures of 320, 350, 390 or 430 degrees Fahrenheit.
Dr Dabber Aurora AHOL Edition
The Dr. Dabber Aurora AHOL Edition is a heavy-hitting vape pen that is great for wax and oils. It has two top-quality atomizers including a dual quartz rod and a ceramic halo, both of which are capable of providing you with immense flavor. The vapor is also comfortable and smooth. With the package, you get a mat to prepare wax and a keychain. Dr Dabber Aurora comes with variable voltage, which will let you toggle through different temperatures to find what you like.
Yocan Evolve Plus
The Yocan Evolve Plus features a powerful 1100mAh battery that provides you with a long-lasting life for all-day adventures. It uses a dual quartz atomizer that will offer immense flavors and smooth vapor. There is a swift three-second heat-up time that will let you vape as soon as the moment strikes, and it will shut off after 15 seconds in order to preserve battery life and keep the unit from dangerously overheating while also conserving wax. Yocan Evolve comes with a built-in wax container for carrying around your materials.
Stok Edition One
Dual ceramic rods and titanium coils provide the impeccable flavor of the Stok Edition One. It offers massive rips on any of the three temperature settings it offers. Ultra compact, you can take Stok Edition One with you anywhere. Higher temperatures allow you to rip huge clouds, while the lower temperatures will let you enjoy crisp, sharp flavors.
AirVape OM Mini
For those who value discretion over everything, the AirVape OM Mini is for you. This discreet little vape has no flashy things about it and is small enough to look like a regular keychain. It comes with a hook that lets you attach it as one as well. The 300mAh battery makes it perfect for quick hits throughout the day, and it even heats in only five seconds. Use the variable voltage to play with the temperature as well. AirVape OM Mini is perhaps the smallest vape on the market and the best 510 thread vape pen for use on the go.
OG Four 2.0 Slim Vaporizer
The OG Four 2.0 Slim Vaporizer is ultra thin and hard to draw attention to itself. It is simple to charge and use, and its swift heat-up time lets you take quick hits on the go without looking obvious while waiting for it to heat. Its lightweight, simple design means you won't have to play around with flashy buttons; you can just take a quick hit whenever. You can charge it using USB on the go as well.
Armed with the above information, finding the right vape pen for you should be simpler. There are vape pens that cost less than fifty dollars or more than a hundred, and it comes down to what you're willing to pay for what you want. Revisit this list before you make your purchase, and happy vaping!