Grenco Science is known for developing innovative models, and for collaborating with celebrities and fashion designers to make vape pens that are unique and stylish. The Snoop Dog Micro G is one of the latest Grenco Science collaborations, and is a mini dry herb vape pen meant for aromatic blends. Read our complete Grenco Science vaporizer review to find out what's great and what's not about this model for dry herbs.
Pros:
Very inexpensive vapor pen
Ultra compact vapor pen that's easy to carry
Simple to load and to use
Cool blue and silver design created by Snoop Dogg
Cons:
Not a true vaporizer; combusts herbs and has poor vapor quality
Smaller capacity than other herbal vape pen models due to its size
Basics of the Snoop Dogg Micro G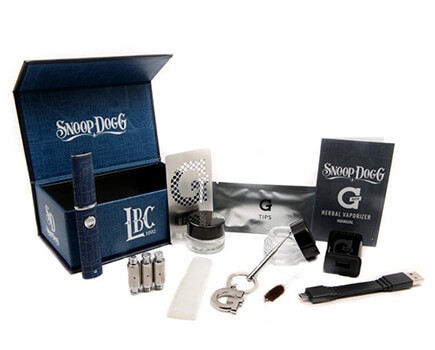 - Price - the price of the Snoop Dogg Micro G is very affordable. You can typically purchase the vape pen for less than $80, making it one of the least expensive models on the market today.
- Vapor Quality - this Grenco Science vape is a conduction vaporizer, in which the heating coil comes in direct contact with your aromatic blends. This proves to be problematic in the Micro G. The high temperature of the heating coil tends to burn herbs rather than vaporizing them, so you are inhaling smoke rather than vapor. The vapor quality with the vapor pen is low, making it really only a great choice for those who need a very inexpensive model, or who want to smoke with a device that looks like a vapor pen.
- Guarantee - the Micro G has a 1-year warranty on the battery, which is about what you would expect for a dry herb vaporizer pen of this price.
- Prep Time - the Grenco Science unit is very easy to fill and heats up fast due to its conduction vaporizer heating system. You can load it and start vaping in just a few seconds.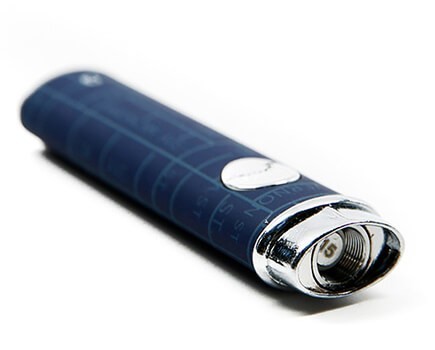 - Portability - another area where the Snoop Dogg microG excels is portability. The device is much smaller than many other herbal vaporizer pens, so you can definitely carry it in your pocket or in a bag without any worry.
- Ease of Use - anyone can use the Snoop Dogg microG easily. There is only one button featured in the design, and the model does not have any major draw resistance to get in the way of vaping.
- Heating and Temperature Regulators - there is only one temperature setting for this device. As previously explained, the temperature of the vape pen is hot enough to cause combustion rather than vaporization.
- Power Supply - with this Grenco Science vape, you receive a high quality lithium ion battery that lasts through about 2 hours of continuous use. This is better than or the same as most vape pens available for this price.
The Snoop Dogg microG has a major problem with vapor quality due to its conduction design, but that doesn't mean that it can't benefit many users. People who take only a few draws from their device at a time may not experience combustion, and this model is also a possible choice for those who want a convenient, easy way to use on the go, and aren't concerned about smoke. You can learn more about the original Snoop Dogg G Pen edition here on the product's home page at VaporPlants.com.