What if you could vape with the same level of efficiency on the go as you could at home with a top-of-the-line tabletop vaporizer? That's the question that the DaVinci team set out to answer when they began the first designs for their first handheld vaporizer model. Today, their brand, DaVinci, is considered one of the most advanced in the world. The options in the DaVinci Vaporizer collection packs features you'd expect from a luxury quality desktop into a handheld package. High precision digital temperature control systems keep heat levels within optimal ranges to prevent combustion while allowing you to fully tap into the aromatic properties of whatever you're vaping. Ergonomically designed, any model will fit comfortably into your hand. While they are small enough to be compact, they are stylish enough to deserve to be shown off wherever you go. Whether you choose the original pocket vaporizer or the latest Ascent or IQ, you'll always get the satisfying vape experience you deserve.
If you're in an art museum or an art appreciation class, DaVinci is the name of a Renaissance painter, sculptor, and inventor known for creating flying machines and painting the famous "Mona Lisa"portrait and "Last Supper" mural. When you hear the word "DaVinci" in a vape shop, it means something else entirely, as the term refers to a different type of masterpiece! You see, DaVinci Vaporizers is the name of a manufacturer of portable vaporizers, and if you're new to the world of vaping, it is a name you should know. DaVinci was founded in 2011 and named after the legendary artist. Like the Renaissance master, the geniuses behind DaVinci brand were inspired to innovate and invent. Their mission was to create dry herb vaporizers which made it easy to enjoy a great vaping experience without having to be tethered to an electric cord.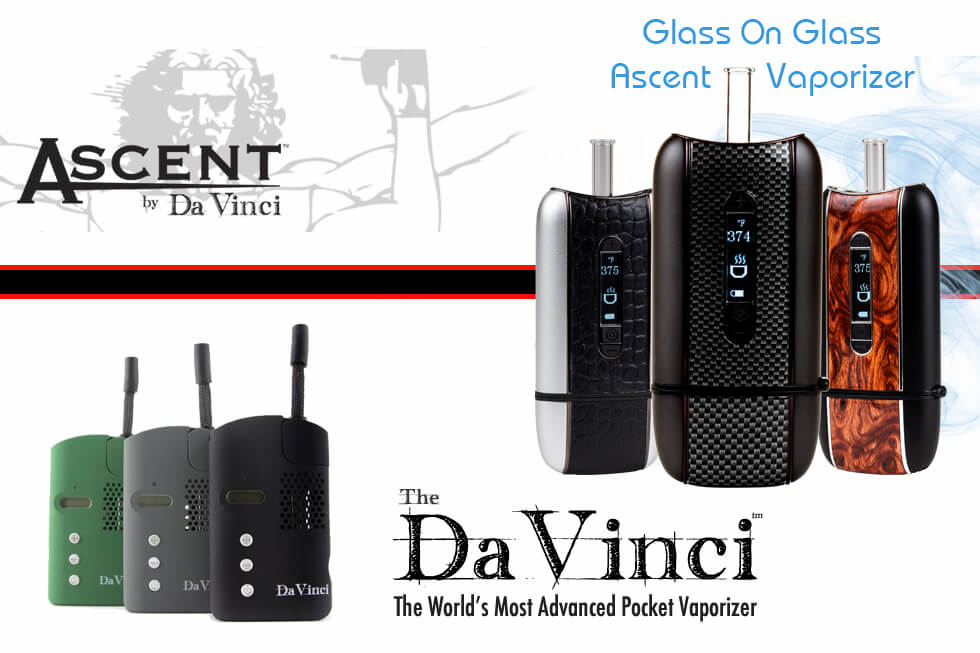 When their first vape, known simply as the DaVinci vaporizer, hit the market, there were very few portables of its caliber available, and the new model became an overnight sensation. Even though there are now a number of other high-end herbal portable vaporizers available for purchase, the DaVinci vape collection continues to remain popular.
So Many Stylish Options
Vaporizing is everywhere, and maybe you are starting to become curious about all of the hype. Naturally you have questions. What exactly is a vaporizer? Can you vaporize more than one material with them? How exactly does it work? Today, if you want to vape on the go, you can truly do so in style. As the demand for dry herb vaporizer models continues to rise, more companies are entering the market. In order to stay competitive, all companies are now having to consider not only how their vaporizer products work but also how they look. If you're in the market for one of the best portable vaporizers, you'll find that DaVinci vapes can suit your every taste and make a strong fashion statement.
DaVinci engineers have managed to create vaporizers for dry herb and wax that have an elegant look which appeal to people with sophisticated tastes. The interest in creating stylish looking products has led to this brand's models now being sold in fashion boutiques, skate shops, as well as in conventional vape shops. Of course, you want to purchase a vaporizer kit that you find attractive, but you also want to make sure that you select one that's best for your needs. If this is the case, and you have a bigger budget: DaVinci Ascent and IQ are definitely devices to consider.
The original DaVinci Vaporizer, is a portable model, that makes it possible to vape preferred herbal blend when you're on the go. Sold above, the DaVinci is rather simple to use, a fact which makes it very appealing to both new and experienced vaping enthusiasts alike. Being able to vape on demand shouldn't have to mean paying a high price for a portable vaporizer. That's the philosophy behind the DaVinci Vaporizer that is packed with impressive features and a real value for its price. To learn how to use original DaVinci click here.
When the DaVinci Ascent model release was announced on January 13th of 2013, it caused a big stir, as its features were, and still are some of the most advanced ever seen. While not a traditional portable vaporizer, the Ascent is a popular unit for those who want to vape on the go. Arriving on the market in late 2013, made it one of the newest options at that time for those who wanted to vape while on the go with features that were very unique - continuing to set the standard for functionality, ease of use and style with the DaVinci Ascent. This ultra portable vaporizer is perfect for use as a substitute for a wax pen and oil pen, making it an  all-in-one vaporizer. Simple to use and stylishly designed, this particular model truly stands out among other models eve in terms of the vapor taste and purity that it can produce. For a full review of the DaVinci Ascent click here.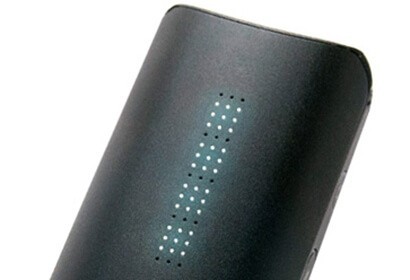 Having revolutionized the industry with the original DaVinci and its follow-up, the Ascent, this brand is known for producing portables that are true masterpieces of design. Their latest innovation - the DaVinci IQ vaporizer, is a model unlike anything else on the market today. This innovative unit features Smart Path Technology that will enable you to choose from four different settings and automatic selection of the most exact temperature for your sessions. The ceramic zirconia air path is made out of the finest of materials which produces the best flavor and no weird tastes. With the available Bluetooth App, the DaVinci IQ offers maximum control over anyone's vaporization experience, plus the ability to power it on/off from the app. The new DaVinci IQ is getting great vaporizer reviews all over the world. For our full review of the DaVinci IQ click here.
Benefits of DaVinci Vaporizers
There are a number of benefits to choosing a DaVinci vape, including:
- Nontoxic vapor pathways. The original DaVinci vaporizer has a silicone mouthpiece that helps to preserve the purity of vapor. With the Ascent, the experts at the brand took their commitment to providing a flavorful, impurity-free vaping experience one step further by introducing an all-glass vapor pathway. The IQ features ceramic zirconia air path, made out of the finest of materials which produce the best flavor and no weird tastes.
- Flexible Temperature Settings. All of the DaVinci vaporizers allow you to set the temperature to the exact degree that you desire. This is something that isn't common with other portable vapes. Even those that do offer more than one temperature setting typically limit you to just two to four-five pre-set levels.
- Long Battery Life. If you read a DaVinci Vaporizer review or two, you'll see that most users are able to vape for 3 hours continuously with the classic, Ascent io IQ. As a result, these portable vaporizers are very convenient to use when you're on the go.
-Solid Warranty. All of the vaporizers offered by DaVinci come with a warranty. This warranty covers repairs or a full replacement on the all of the parts except for the battery and glass parts.
- Stylish Design. DaVinci vaporizers are very pleasing to the eye. The original comes in black, grey, and green matte colors, while the Ascent has unique finishes that include Wood Burl, Carbon Fiber, Croc Skin, Skull, and Stealth Black. IQ comes in Stealth Black, Cooper, Gun Metal and Blue.
- Price. At VaporPlants.com, we sell the original DaVinci vaporizer for around $129, the DaVinci Ascent vaporizer retails for $199, and the IQ for $274.99. That's less or the same than the cost of many other popular portable vaporizers.
So How do DaVinci Vaporizers Work?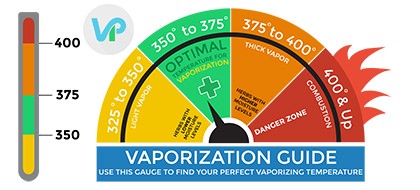 There is a certain temperature that must be reached for any dry herb to combust, or wax to release its elements. When you apply a direct flame to any plant material, that temperature is met immediately and causes it to combust. DaVinci vaporizers don't use any flame, so the heat always stays below that delicate temperature threshold, allowing the material in your vape to vaporize instead of burning. This is an important difference, as smoking anything is known to be harmful to you. When you vaporize a material instead of smoking it, you are drawing a much cleaner, purer extracted substance. This isolates the compounds you want to ingest from your herbs, wax, or concentrates, and none of the other unwanted chemicals.
All of the models by DaVinci are convection vaporizers, which work by passing warm air through material rather than heating it up directly. The benefits of a convection method is that there is less risk of combustion and of un-vaporized material, plus vapor production is steadier. The biggest drawback is that it can take a little longer to produce satisfying amounts of vapor, but the wait is worth it.

A much more efficient process, convection is where the material is heated indirectly, by hot air passing over the vaping material to bring it to the desired temperature. The heated air all but boils the essential oils and provides a smoother, more even vaporization, covering the ground that conduction simply cannot. This also gives the user access to those compounds that were unavailable using the conduction method, making this a preferable style of vaping. The ideal temperature for vaporizing is somewhere between 350F and 375F. For thicker vapor, 375F to 400F is recommended, but be careful not to exceed this limit. At above 400F you risk combustion of your material. Be mindful, though - if you draw too quickly, the cooler air will cause the heating element to cool down too soon, and you will be left with uneven temperatures, which are largely unsatisfying.
DaVinci vapes truly are a work of art! They make vaping herbs and aromatic blends a stylish and simple task, and can be incredibly efficient, provided you keep them properly maintained. With our selection of DaVinci replacement parts, you can get everything you need to ensure you enjoy to fullest potential. All of the parts and accessories are competitively priced, so that you can get just what you need, and we'll be glad to assist you with your shopping if you have questions. As with all things, beginning your vaping journey has a slight learning curve. Here at VaporPlants.com, we are happy to assist you in your discovery process, answering any questions you may have, helping you set up your first vaporizer, or simply pointing you in the direction of the best product for you! Don't hesitate to contact us with further inquiries. Please check out the product pages for the DaVinci, Ascent or IQ above to learn more. Read our DaVinci reviews and our how-to guides to learn more about vaping. If you have any questions always feel free to contact us for help.