Want the best vaporizer money can buy? VaporPlants' top ranking collection is the place to shop. This collection of vaporizer options is curated by our team and designed to make it easy for you to find all of the models that have top review scores. To make it to this collection, it must rank as one of the best vaporizer or vape pen models based on the reviews left by our customers and our team. As a result, you can be confident that every vaporizer pen, portable, and desktop option shown here performs well for real-life vape enthusiasts like you.

Are you looking for the absolute best possible vaping experience? If you want to have the best possible experience, you need to find the best vaporizer for your needs, and our top vaporizer collection is designed to help you easily find the perfect vape for your exact needs.
How this Collection is Created:
Everytime we update this collection of the best vaporizers, we take a number of factors into consideration. First, we examine reviews of the best vaporizers, choosing only products that meet our high standards during testing, ensuring that they deserve a place among the best products on the market. Then, we look at the best rated vapes in terms of feedback we've received, from our own customers, and based on top rated vaporizer reviews posted on trusted websites. Lastly, we considered the price, to guarantee that you're only getting the best for the money when you choose a model from our top vaporizer collection.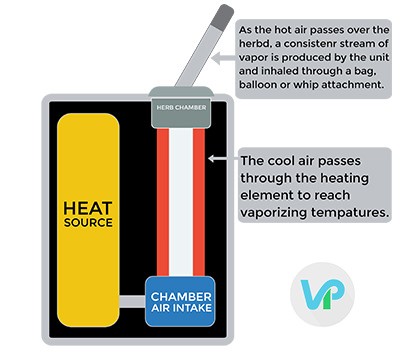 What Goes into the Best Vaporizer?
What are the best vaporizers' features that set them apart from other products on the market? Some of the key features that these top rated models have in common include:
1. Top Quality Vapor Production - to qualify as one of the best portables or desktops, models must produce vapor that is potent and great tasting. Typically the best vaporizers will produce satisfying, large clouds of vapor and will completely vaporize material without burning or combusting it.
2. Durability - only models that are well-constructed can be considered as one of the best vaporizers. Straightforward and simple to use for beginners and more experienced users, and are also typically easy to keep clean and maintain with replacement parts.
3. Value Priced - while prices vary, we only include the best vaporizers for the money in this selection. Long battery life for longer use on the go, fashionable as they are functional. In other words, only products that are worth the cost are included in this collection.
How to Choose the Best Vaporizer for You
In this product selection, you'll only find top vaporizer models, so you can focus on deciding which of these is right for you. To determine what to buy, follow these steps:
1. Decide Which Type Is Right.
The first thing to consider is which type is ideal for your needs. You can choose from: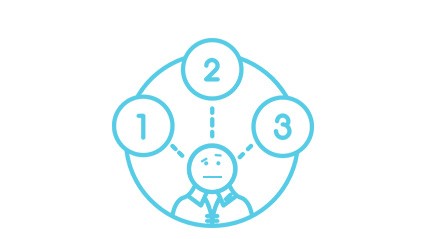 a. Best Desktop Vapes - powered by electricity and designed for use at home. These vaporizers typically offer the best experience from a potency, taste, and efficiency standpoint.
b. Best Portable Vapes - use batteries to heat up vaping materials, so they can be used on the go. Offering an efficient, convenient way to vaporize herbs at home and on the go.
c. Best Vape Pens - are very small portable vaporizers that can fit into your pocket due to shape and size. These models resemble electronic cigarettes, so they offer a level of privacy you won't get with other conventional vaporizers. Vape pens are usually best for those who vape mainly on the go.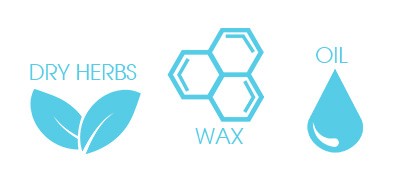 2. Think about Your Needs.
Most of the portable hand-held, small vape pens, and desktop vaporizers in this collection are used for vaporizing dry herbs; however, some are made for wax or give you the ability to vape wax such as dab pens for oils and dry herbs. You'll need to decide what type of materials you want to be able to vape with your new vaporizer in order to choose the best model for your money.
3. Heating Methods.
This collection includes both conduction and convection vaporizers. A conduction vaporizer is best for those who want quick heat-up, because it directly heats material to begin the flow of vapor fast. A convection vaporizer is usually the best vaporizer for the price for people who are more concerned with efficiency. This is because convection vapes warm up material by heating up the air inside, which in turn provides more even heating.
4. Consider Style.
The best portable vape pen or desktop vaporizer should look appealing to you. While style usually isn't the most important feature to consider when comparing best rated pens, portables or desktops, you do want to think about the look of the vaporizers that you're considering.
5. Factor in Price.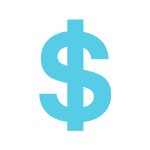 Lastly, you'll want to choose a vape that is priced at a point that you can afford. Keep in mind, though, that some vaporizers that are more expensive may be easier to maintain or longer lasting, which can save you money in the long run.
So what is the best vaporizer? When you're shopping for "it", "best" is truly a subjective term.
Any of these vaporizers can deliver a satisfying vaporizing experience, but which of the best desktop vaporizers, best vaporizer pens, or best portable vaporizers is right for you will depend on your needs. That's why our team here at VaporPlants.com is here to help you weigh your options, and decide which is the best model for you. You can also check out our best vaporizer review posts to learn more about these models.
Contact us today with any questions you might have.