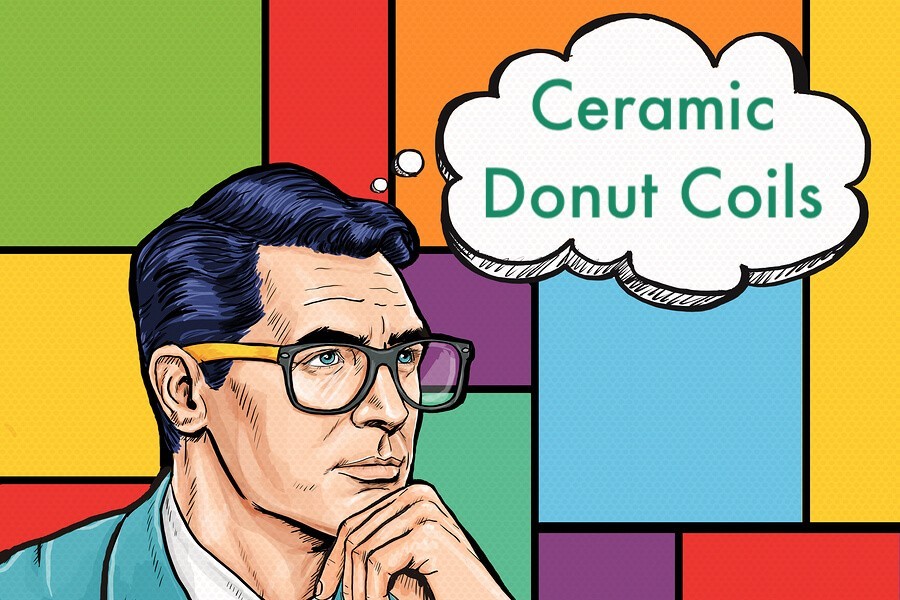 2018-02-08 00:03:44
The love of ceramic donut atomizer vapes has been on the rise lately, and it's easy to see why. Each coil-less vape pen, like these ceramic donuts, allows you to enjoy a more efficient way of vaping. Instead of wax melting and seeping down beneath the coils where it goes to waste, a ceramic donut vape will instead use up all of the material in order to provide you with a more efficient vaping experience. There are a number of reasons why someone might prefer a ceramic donut vs. a coil vape, and in this article, we will offer you some different vapes that will show you why.
SOURCE Orb 4
While the SOURCE Orb 4 can be used with a number of different atomizers, it seems to work best with donuts. It is made out of 100 percent ceramic to deliver impeccable flavor while eliminating the risk of waste. It has a magnetic mouthpiece in the shape of an orb that makes loading it simple. It is also simple to change out the different atomizers for that reason.
Yocan Evolve Plus
The Yocan Evolve Plus ceramic donut coil is one that is well loved as it is powered by a robust 1100 mAh battery. It has an ultra-large chamber and is totally portable for both of those reasons. There is no glue that is used like in some other coils, making it totally safe. The ceramic makes it so that the flavor and the cloud production are both impressive. Yocan Evolve even has a coil cap for keeping oils from leaking.
KandyPens Donuts
The KandyPens Donuts is perhaps the most famous ceramic donut wax pen on the market. It is ideal for those who prefer flavor over clouds, although it does deliver both. The vapor is smooth and easy, burning slow and on a low temperature to bring out the best in your materials. The deep dish means that you can pack more into it at a time while also stopping any sort of spillage from occurring. It features three temperature settings to choose from.
Roil by #ThisThingRips
The Roil by #ThisThingRips offers some of the purest-tasting vapor on the market. This is due to its ceramic donut atomizer, but it is also due to its variable-voltage battery that has been optimized for using on waxy oils. Roil vaporizer is compact and has a visual reaction chamber to show the vapor as it is being produced.
KandyPens Prism
Totally pocket friendly, the KandyPens Prism includes a ceramic coil-less atomizer that is perfect for great flavor and vapor on the go. It has a sub ohm battery that delivers huge clouds and the glass mouthpiece makes the flavor even better than other vapes that use a ceramic coil but lack the glass.
There are many reasons why people love ceramic donut atomizers including great flavor, huge clouds and minimal waste. Whatever reason you have for wanting one, you can find the perfect vaporizer for you through this list.